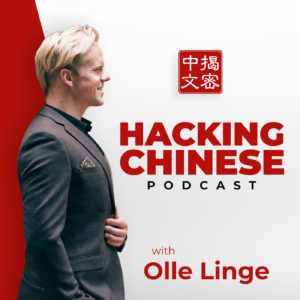 The Hacking Chinese podcast is about how to learn Mandarin, with in-depth discussions about how to approach challenges, solve problems and get the most out of your learning. Many episodes are recorded articles, but there will also be interviews and other types of content.
Currently available on: Apple Podcasts, Breaker, Google Podcast, Overcast, Pocket Casts, RadioPublic,  Spotify and YouTube. If you like Hacking Chinese, please consider rating and sharing the podcast on your favourite platform!
Listen to this first
Most recent episode
All podcast episodes
Here's a list of all episodes. You can also browse them on your favourite platform (see links above).
Year 4: August 2023 to present
Year 3: August 2022 to present
Year 2: August 2021 to August 2022
Year 1: August 2020 to August 2021
Music used in the intro and outro: "Traxis 1 ~ F. Benjamin" by Traxis, 2020 – Licensed under Creative Commons Attribution (3.0)