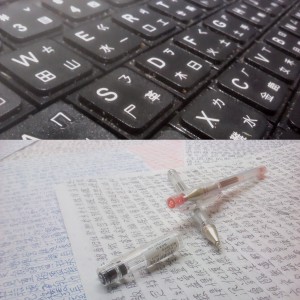 It's important to improve Chinese writing ability, be it by hand or by computer. For the beginner, stroke order and character composition is a major problem, but for advanced learners, writing articles and improving accuracy becomes more important. Here are some other questions discussed in this category:
How do I learn to write Chinese characters?
How can I improve my writing ability?
Do I really have to write characters by hand?
If you you're new to Hacking Chinese and want more general advice, please sign up for my free introduction course. I will summarise and introduce the most important things to keep in mind when learning Mandarin:
Let's look more at writing ability. I have selected a few articles I find extra important. For a complete list, check the bottom of this page.
Here's a list of all articles related to writing ability in some way: