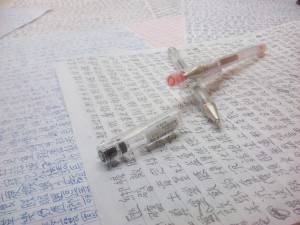 Learning Chinese characters can be difficult if you use the wrong method. Even with the right method, it's a task that requires time, preferably spread out for long-term learning. In this article, I summarise the best advice I have on how to learn Chinese characters.
My best advice on how to learn Chinese characters
I have already written about many of these topics before, so this is meant to be a summary and an overview rather than a comprehensive discussion, which would be way too long. Therefore, I will try to include the essence here and then link to other articles for those who want to read on.
Understanding Chinese characters
Learning something meaningful is easier than learning something that seems to be random, even if there is a pattern you don't see. This is because we can associate meaningful things with each other, something that is much harder for meaningless things (but it can be done, of course). This means that understanding how Chinese characters are constructed and how they work can help enormously when learning them. I would go so far as to say that it's almost impossible to learn thousands of characters without understanding how they work. You can either gain this understanding through learning a lot of character or you can take a shortcut by avoiding some problems second language learners typically have.
Here are some important articles you should check out:
How to learn Chinese characters
Now that we have some basic understanding of how Chinese characters work, it's time to look at how to learn them. When I say "how", I mean it in a very practical way. You have a list of characters that you want to learn. What should you do?
How to learn Chinese characters as a beginner – If you're new to learning Chinese, this article is for you. It goes through the very basics of what you should do and what you should not. It's not meant to be in-depth, but try these suggestions out if you haven't already. Most beginners start out with horribly inefficient methods of learning characters. Most people refine their method over time, but if I were to recommend one article about learning characters for beginners, it would be this one.

Handwriting Chinese characters: The minimum requirements – This is a guest article by Harvey Dam, who talks about how to write characters by hand. This kind of information is extremely hard to find online today, and by reading through and applying what you learn here, your handwriting and your understanding of it will improve. There are five parts in all and they contain lots of pictures of handwritten characters combined with advice and information.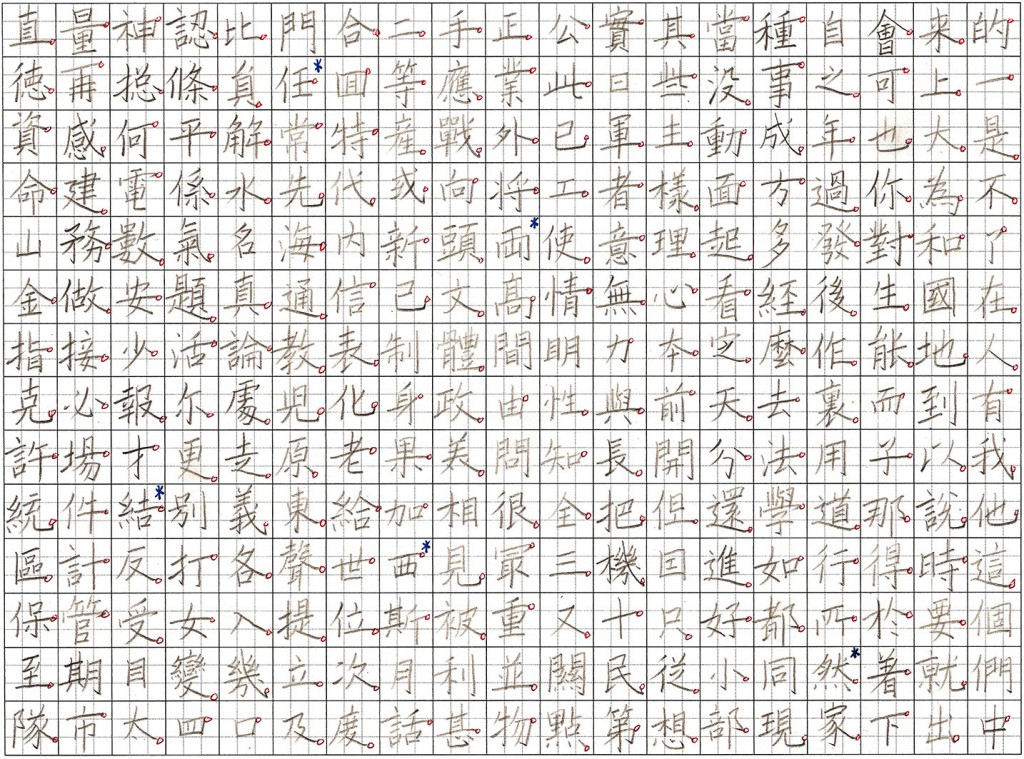 How to review Chinese characters
Let's say that you have already learnt a few (tens, hundreds, thousands) of characters. In order to be able to use Chinese properly, you need to remember the words you have learnt. But how? There are many ways of reviewing and many tools you can use. Again, I'm not going to go into details here, but I am going to give links to the best advice I can offer and a brief summary of said advice:
Spaced repetition software and why you should use it – Reviews spread out over time are much more efficient than when they are massed together. Algorithms and computer programs can help us calculate the optimal intervals between each review, meaning that we always study the words we're about to forget, rather than those we don't really need to review. There are many ways of using spaced repetition software, but you should definitely use it in some form. I suggest using either Skritter, Anki or Pleco (see last week's post).
Boosting your character learning with Skritter – Since we're talking about learning characters in particular here, I want to mention Skritter. It offers the best solution for people who want to combine spaced repetition and handwriting. Other programs and apps offer only passive training, but Skritter allows you to write actively on the screen and corrects your handwriting. This is not only more fun, but also more likely to help you improve than if you only do manual checks of the characters.
7 ways of learning to write Chinese characters – Apart from writing on a screen, there are many other options. Have you tried writing with your fingertip on your palm? What about mental handwriting? In this article, I go through seven ways of writing characters, along with their pros and cons for language learners.
Learning to write Chinese characters through communication – After all this talk about reviewing and studying, it's easy to fall into the trap of believing that that's the only way you can learn characters. That's not true! I believe that the most powerful way of learning anything is to learn it while using it for the purpose it was meant for. This means writing Chinese in order to communicate with native speakers! Since sending snail mail isn't really in vogue these days, you can use handwriting input on your phone or computer to achieve similar results.
Remembering Chinese characters (and other things)
Last but not least, I have published a range of articles about memory and memory techniques, mostly in relation to learning Chinese. Here are some of them:
Conclusion
This is the information I wanted to include in last week's article about the challenge, but which took up too much space. It also took longer than I thought to compile, but I hope it will prove helpful to anyone who has joined the challenge! If you haven't already, it just started a few days ago, so it's not too late to join! Read more about the challenge and how to join here.
---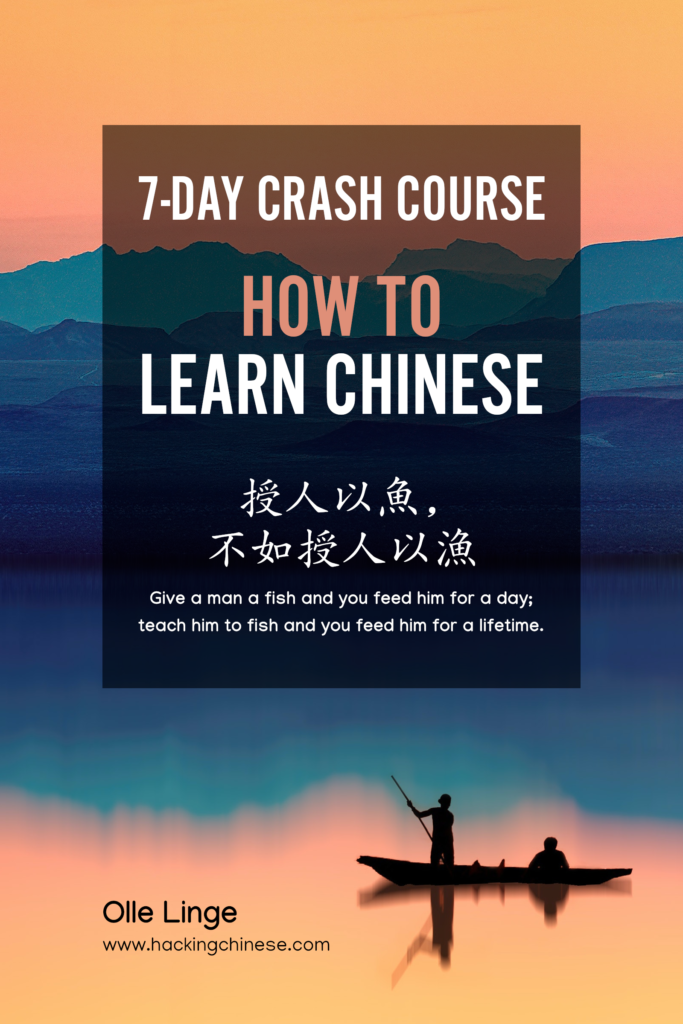 Tips and tricks for how to learn Chinese directly in your inbox
I've been learning and teaching Chinese for more than a decade. My goal is to help you find a way of learning that works for you. Sign up to my newsletter for a 7-day crash course in how to learn, as well as weekly ideas for how to improve your learning!