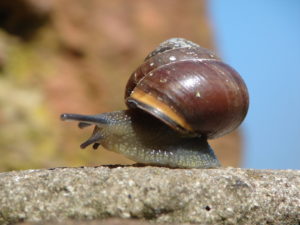 Something I hear learners ask about often is the so-called learning plateau. There is no standard definition of this, but it usually involves intermediate students who say that they are no longer making progress and are worried that they are doing something wrong. The lack of apparent progress is also demotivating and discouraging.
The number of people asking about this and the severity of their perceived problems merit a closer look! There has to be something going on here.
And there is, although it might not be what you think. In this article, I will discuss what I really think is going on with the intermediate learning plateau and what you can do to overcome it!
Tune in to the Hacking Chinese Podcast to listen to the related episode:

Available on Apple Podcasts, Google Podcast, Overcast, Spotify and many other platforms!
How to get past the intermediate Chinese learning plateau
Before we discuss possible solutions to a problem, it's worthwhile to verify that there really is a problem. It's the old "ask if before you ask why". In this case, I think this is very important, because in most cases, the plateau is an illusion and a natural effect of how learning and progress in a language work. It's still a problem, but not the kind of problem mos students who ask about it think it is.
When you start learning, everything you learn is a significant addition to what you already knew. In your first 100 hours of learning, you go from not knowing anything to being able to say things about yourself, knowing the basics of pronunciation and Chinese characters, having some idea about grammar and so on. Every word opens new possibilities for communicating; learning Chinese is awesome and life is wonderful.
Fast forward until you have studied maybe a thousand hours or so (this number is very hard to estimate, some people encounter the plateau earlier than that, some much later).
The situation is now completely different. You know maybe two thousand words, even if you don't know how to use all of them yet. If you've practised speaking, you can probably have everyday conversations, even though listening is likely to be a big challenge.
If you're interested in reading a more detailed account about what the frist thousand hours might look like and what can be achieved in that time, please read this article about Scott Young's 100 days of learning Chinese.
At this level, if you spend another 100 hours learning, you might not notice much difference. You still find it hard to understand what native speakers say and you still lack words when you try to say things. Reading is slow and there are so many characters you don't know. If you wrote a progress report for every 100 hours from 1000 to 1500 hours spent learning, they might look almost the same in terms of how you feel about your learning.
You've stopped making progress: you've reached the plateau
This is the dreaded intermediate learning plateau. It may occur earlier or later than the numbers I've given here, of course, but at some point, most learners feel that they simply aren't making much progress anymore.
This is not a problem that goes away, of course. I have no idea how many hours I've spent learning Chinese in some way or form, but it's certainly many tens of thousands of hours. If I spend another 100 hours learning, I will notice absolutely no difference whatsoever.
For example, I'm currently listening to an audio version of 刘慈欣's 黑暗森林. It's about 30 hours long. I also listened to the first book 三体, and if I then continue with the third book, 死神永生, I will have listened to roughly 100 hours of Chinese. Will my listening have improved noticeably over those 100 hours? Almost certainly not.
You are making progress; there is no plateau
The fact that once you have invested a significant amount of time into a learning project, and that subsequent time yields less noticeable progress is of course not unique to language learning, it happens with any project.
For example, in the first few hours of learning to unicycle, I went from not knowing how to stay on the damn thing for more than a split second to being able to ride it for 25 metres or so. If I go out and ride for a few hours now, it will make no noticeable difference to my skill.
The point is that progress is still being made, even though  you don't notice it. If you really did write progress reports every 100 hours, it's unlikely that they would show much subjective change. You don't notice the improvements because they happen slowly over time, just as you won't notice the shadow of a tree moving across the ground as the sun travels across the sky if you stare at it for some time, but yet if you put a mark where the shadow is now and return an hour later, the difference is easily noticeable.
Benchmarking progress in Chinese to stay motivated
So, even though I believe the learning plateau to be mostly a cognitive illusion, it's still a real problem that many students struggle with. Feeling that you're not making progress is a real problem. Some even give up and quit learning because they feel frustrated!
One way of alleviating the problem is to benchmark y our progress. This involves regularly doing objective assessments of your Chinese that you can compare over time.  You will then see that you are making progress between each benchmarking. A very simple but common way of benchmarking is to take a standardised exam and see how your score improves over time. Keep track of measurable things, such as how many words and characters you know, how much you read and listen, and keep recordings of your spoken conversations.
An added benefit to benchmarking is that you will be able to verify if your progress really is plateauing or not. As I've already said, I'm convinced that most students who describe this problem are still making progress, but that is not always true. Want to find out? Benchmark! I will not discuss benchmarking further here as I have dedicated an entire article to it here:
Forget about the goal and enjoy the journey instead
Another way of coping with the plateauing of noticeable progress is to care less about progress and trying to find things you enjoy that will lead to progress.
Listening and reading are by far the most rewarding activities in this regard, so if you can find thing to listen to or read that you really enjoy, not making noticeable progress needn't be that much o a problem. As long as the activities you enjoy are aligned with your general goals for learning, you will get there sooner or later.
If you reach the plateau, you are by definition no longer a beginner, so the options for listening and reading are numerous. Maybe it's time to find another motivation for learning than the exhilarating feeling that you can do so much more this week compared with the previous.
Limit the focus; don't try to improve everything at once
Yet another way of making progress more noticeable is to focus on a small enough area. If an intermediate learner spends 100 hours spread out over all areas of learning, there might not be that much noticeable progress, but if she spends 100 hours only on pronunciation, there will certainly be a noticeable improvement. The same goes for character writing, grammar or reading speed.
This is one of the ideas behind Hacking Chinese Challenges, where we focus on one topic every month and strive to improve that topic in particular. Most people will not be able to clock 100 hours in one challenge, but the idea is the same. The challenges are free and anyone can join here:
No, seriously, I'm not making progress, what should I do?
If you have tried everything mentioned above and you really aren't making any progress, even though you are investing time, something must be seriously wrong with the way you are learning.
I have so far never encountered a student who can't learn or who can't improve, including  in areas that are notorious for being harder to master as an adult, such as pronunciation. I've taught many students who are well above 60 years old, and who have made great progress with pronunciation.
While it's far beyond the scope of this article to try to diagnose every kind of problem you might have with the way you learn, in general, some problems just require more time and energy thrown at them (this is what I call horizontal difficulty; read more here).
Improving listening and reading ability are prime examples of this. Other problems require a qualitative change (this would be vertical difficulty, then), so just doing more of it will not necessarily help. If you pronounce the third tone incorrectly, you will probably still do so even if you speak Chinese for 100 additional hours. You probably need help to fix issues like this, or at least change the way you are doing things if you don't notice any progress even if you invest a lot of time.
If you find yourself in this situation, please leave a comment detailing your problem, what you have tried to do about it and what results you saw (or the lack thereof). I can't promise I will be able to solve your problem for you, but since I do believe this situation is quite rare, it would be interesting to hear from people who find themselves in it!
---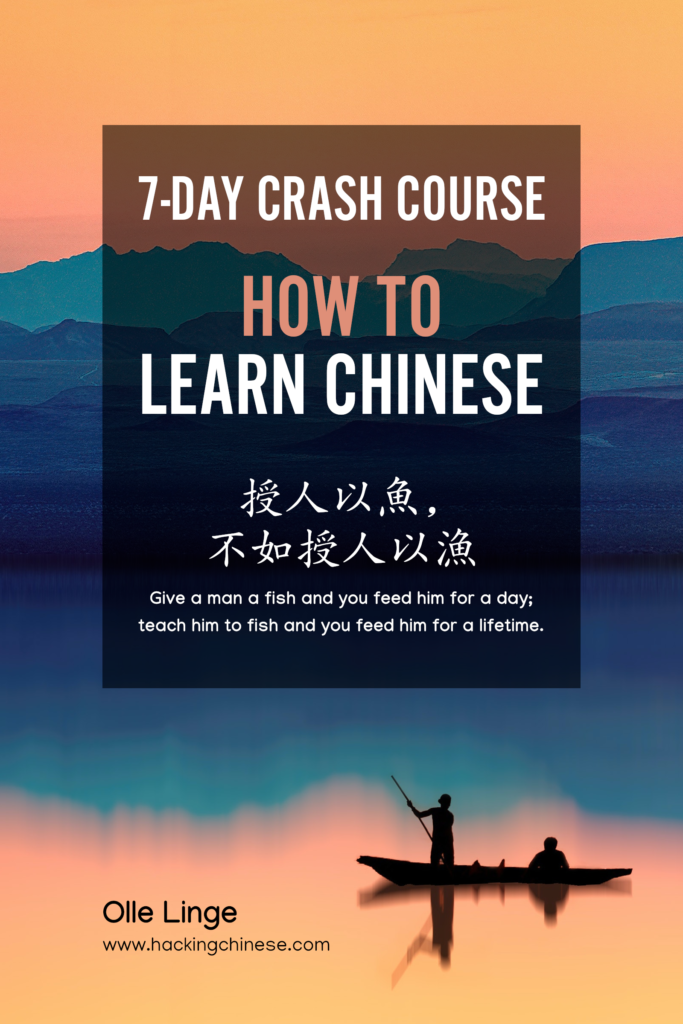 Tips and tricks for how to learn Chinese directly in your inbox
I've been learning and teaching Chinese for more than a decade. My goal is to help you find a way of learning that works for you. Sign up to my newsletter for a 7-day crash course in how to learn, as well as weekly ideas for how to improve your learning!