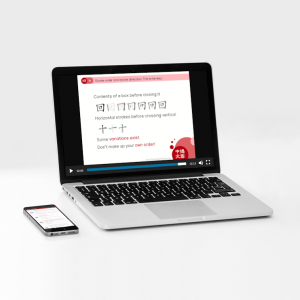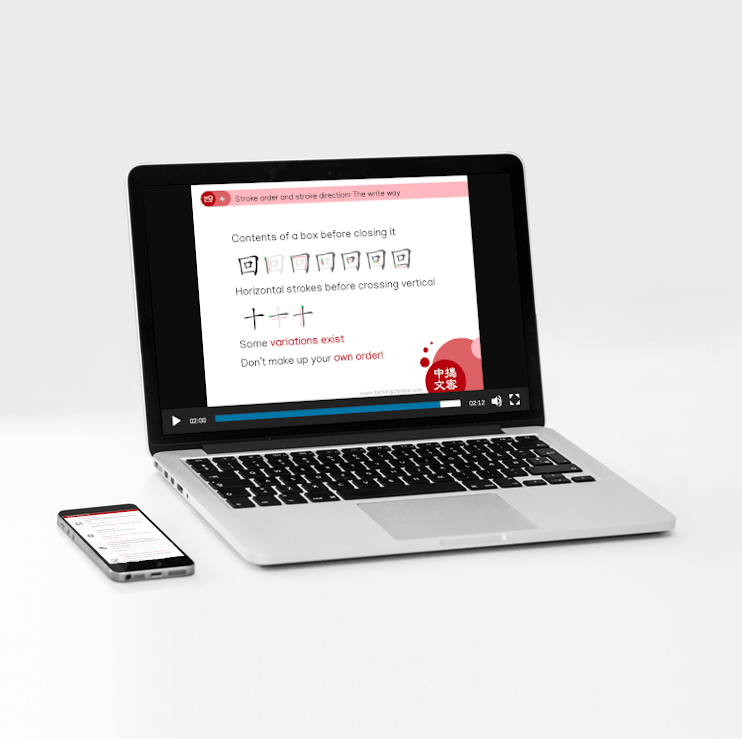 The autumn may be the end of summer, but for many, it's also the beginning of something new. All over the world, millions of people enroll at schools and universities to learn the skills they need to reach their goals. For some, this means learning Chinese.
I have taught many introduction courses in Chinese over the years, but I still remember what it was like to set out on this incredible journey myself, thirteen years ago.
I have spent a great deal of time and effort since then to figure out how to best help beginners to get off to a good start, so in this article, I will summarise my best advice for anyone new to learning Chinese.
Tune in to the Hacking Chinese Podcast to listen to this article:

Available on Apple Podcasts, Google Podcast, Overcast, Spotify and many more!
If you want more guidance in the form of a video course for beginners, please check out Unlocking Chinese: The Ultimate Guide for Beginners!
Successful students take control of their learning; others just follow along, hoping for the best
Many beginners think that their teacher, course and institution will take care of all their needs. In a perfect world, that would be true, but in reality, this is rarely the case.
Unless you are very lucky or spend a lot of money, you will not get everything you need from your course. This means you need to take responsibility yourself.
This is not a bad thing!
You're the one learning the language, and you will reap the benefits from knowing it, so it's only reasonable that you should be the one in charge. Also, no teacher can spoon-feed you everything you need forever; at some point you have to become an independent learner.
I'm not saying this because I think your teacher is bad. Indeed, your teacher might be excellent, but they still have limited time and resources, and can't cater to every student individually.
They also have a curriculum that limits their flexibility. A good example of this is pronunciation, which is very important for beginners, yet is only taught in the first few weeks, then mostly ignored. If you're like the vast majority of students who need more time than a few weeks to master the tones and tricky sounds in Mandarin, you're mostly on your own.
Using the right tools and resources from day one
As the beginning of a new semester comes around, I always see an increased interest in tools and resources for learning Chinese.
I hear from teachers who aren't sure what to recommend their students, and of course from the students themselves, who don't know what dictionary app to use, how to look up characters properly and if there's any good listening practice for beginners.
Again, teachers have limited time to keep track of all the tools and resources available, whereas I spend a significant amount of my time checking out and cataloguing them. I have collected almost 500 resources for learning Chinese here, even though the full list might be overwhelming.
Here's a very brief summary, sorted by topic. Most of the resources are free, but some of them have premium features.
Listening
Speaking and pronunciation
Reading and writing Chinese characters
Questions and answers online
Learning how to learn: Chinese characters and tones
Most courses focus on content. Your teacher and textbook will go through new words, grammar and so on, but few have the knowledge to teach you how to learn them well. If you get twenty characters to memorise as homework, how do you do that?
Typically, the advice is to write the characters over and over until you know them. This works, but it's terribly inefficient and goes against most of what cognitive science has to say about learning.
The lack of information about how to learn is the same for pronunciation and tones. If you're very good at mimicking, you might get away with simply parroting your teacher.
However, the fact that most students, even at a more advanced level, have bad pronunciation shows that simply having a teacher who speaks clearly, does not guarantee that students do. Learning pronunciation as an adult is different from learning it growing up with the language, and different methods are required.
My advice for learning pronunciation and tones can be found here:
Some of these problems are made worse by the fact that most teachers actually don't have a theoretical understanding of how characters and pronunciation work. They're not familiar with functional components and typically don't even talk about how sound is represented in characters.
When it comes to pronunciation, tones are taught in a way that leads to misunderstandings and bad pronunciation, especially when it comes to the third tone. Here's a hint that has the potential to save you dozens of hours of sweat and tears further down the line:
The third tone is usually a low tone. The dipping version that is often taught is rarely used, and risks leading to bad pronunciation.
You can read more about this here.
Planning and scheduling
Finally, learning Chinese takes time and dedication. Combined with other important things in life, such as family, friends, work and hobbies, this means that planning your learning becomes important. What should you study? How much? When? Book-length answer can be written about each of these questions, but here's a quick summary:
Balancing the different skills is also tricky, but as a beginner, the most important thing is to listen as much as possible and make sure you learn pronunciation and tones. Other things, such as characters, can equally well be learnt later, but fixing bad pronunciation gets harder the longer you wait.
Unlocking Chinese: The Ultimate Guide for Beginners
If you want me to guide you through the beginning of your journey to kickstart your Chinese learning, I offer a course called Unlocking Chinese: The Ultimate Guide for Beginners.
The course contains:
50+ video episodes in 5 sections. Each episode is short and to the point, enabling you to find what you're looking for and stay focused. The episodes are clearly arranged into a program covering all aspects of learning Chinese.
Sentence pack with audio. These sentences cover the most basic 150 words in Chinese, both spoken and written. You can study them in a purpose-built sentence tool or in your own way. Both simplified and traditional Chinese are included.
Pronunciation resources. One of the most important things to get right from the start is pronunciation. Therefore, the course contains several pronunciation resources, giving you the means and the method to make sure you get it right.
Community forum. Learning is social, so to get the most out of your learning, discuss your progress, insights or questions with other people enrolled in the course.
Discounts on apps and services. While you can get far with free resources, there are some cases where buying the best tools makes sense. The course comes with discounts for some of these, including Pleco, Skritter and Du Chinese.

Exclusive offer for the first 30 students who enroll in Unlocking Chinese.

I have been working on a new project: Hacking Chinese Tones: Speaking with Confidence, helping students to tackle the challenge of learning tones, including tone changes and difficult cases. You will also learn how to practise and get access to high-quality audio recordings for more than 200 words for listening and mimicking practice. The first 30 students who enroll in Unlocking Chinese will get free access to the tone learning resource!
Learn more about Unlocking Chinese: The Ultimate Guide for Beginners here!
Hacking Chinese Tones: Speaking with Confidence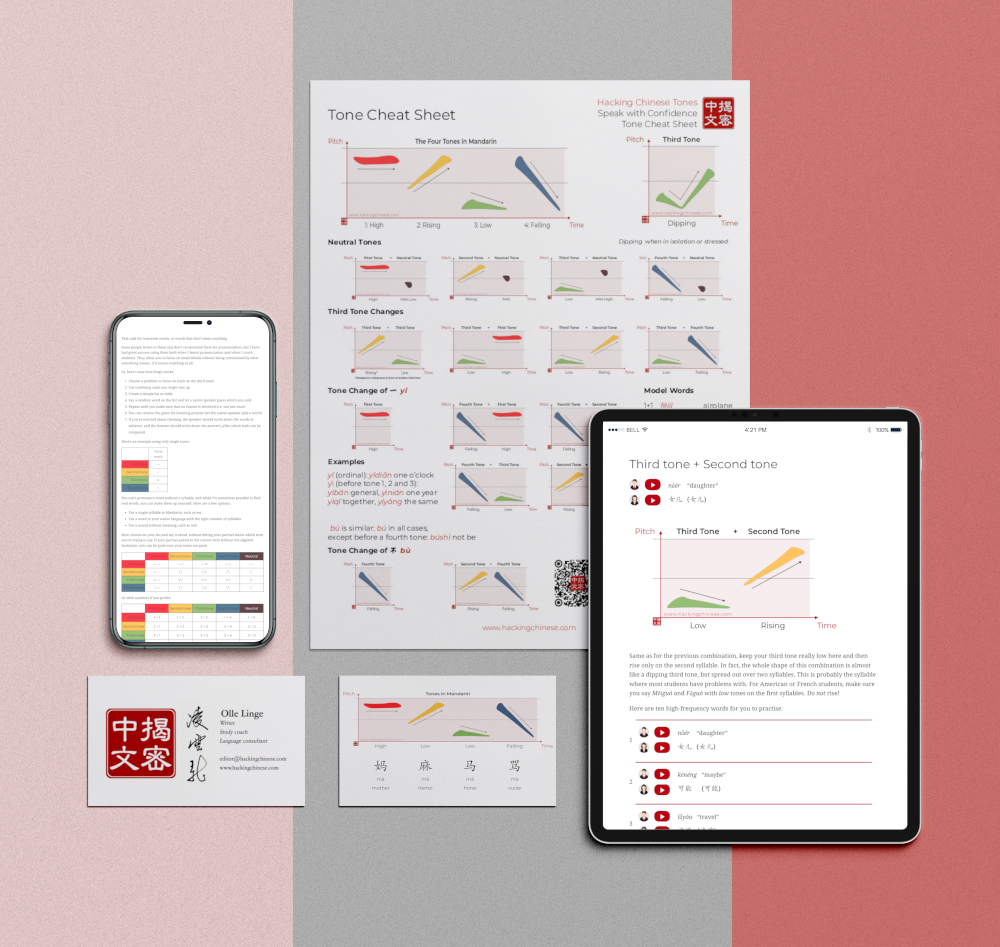 ---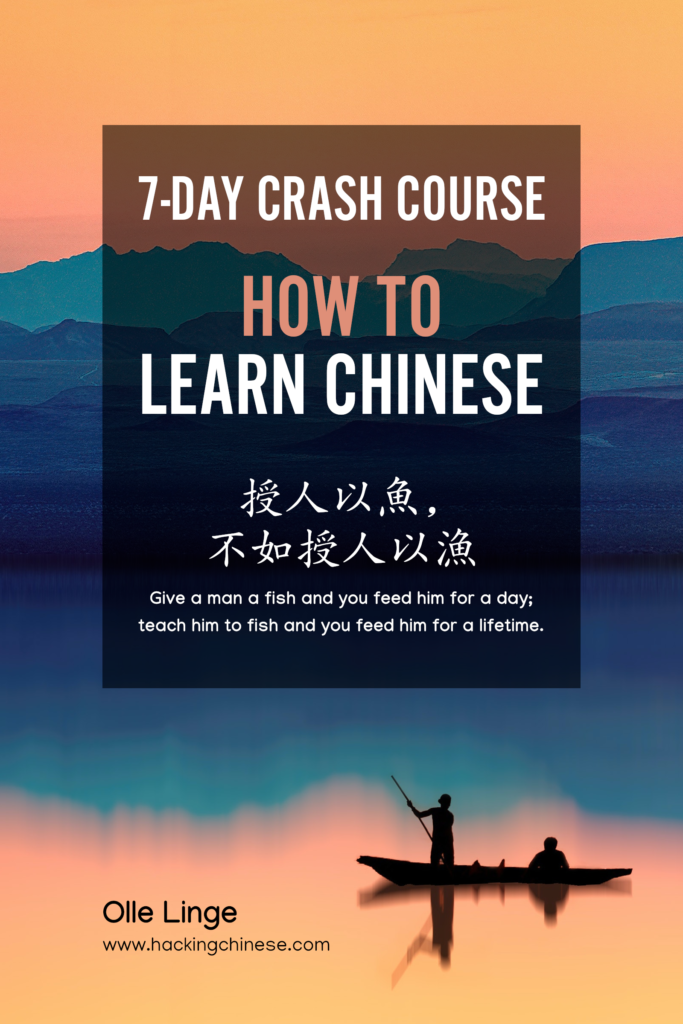 Tips and tricks for how to learn Chinese directly in your inbox
I've been learning and teaching Chinese for more than a decade. My goal is to help you find a way of learning that works for you. Sign up to my newsletter for a 7-day crash course in how to learn, as well as weekly ideas for how to improve your learning!