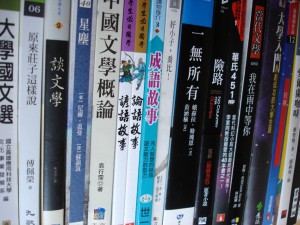 Reading Chinese is something that not only requires that you know the words, but also that you can combine them into a meaningful whole. If you want to survive proficiency tests, you also need to be able to do this quickly.  Most tests are heavily biased towards reading comprehension and reading speed, but how do you improve Chinese reading ability?
Here are some more questions answered in these articles:
How do I bridge the gap from intermediate to advanced reading?
How do I improve my reading comprehension score on tests?
How should I think when approaching difficult texts?
If you you're new to Hacking Chinese and want more general advice, please sign up for my free introduction course. I will summarise and introduce the most important things to keep in mind when learning Mandarin:
Now let's get back to how to Chinese reading ability. Below, I have selected a few articles I find particularly important, but don't forget to check the complete list at the bottom of this page.
Here's a list of all articles in this category: