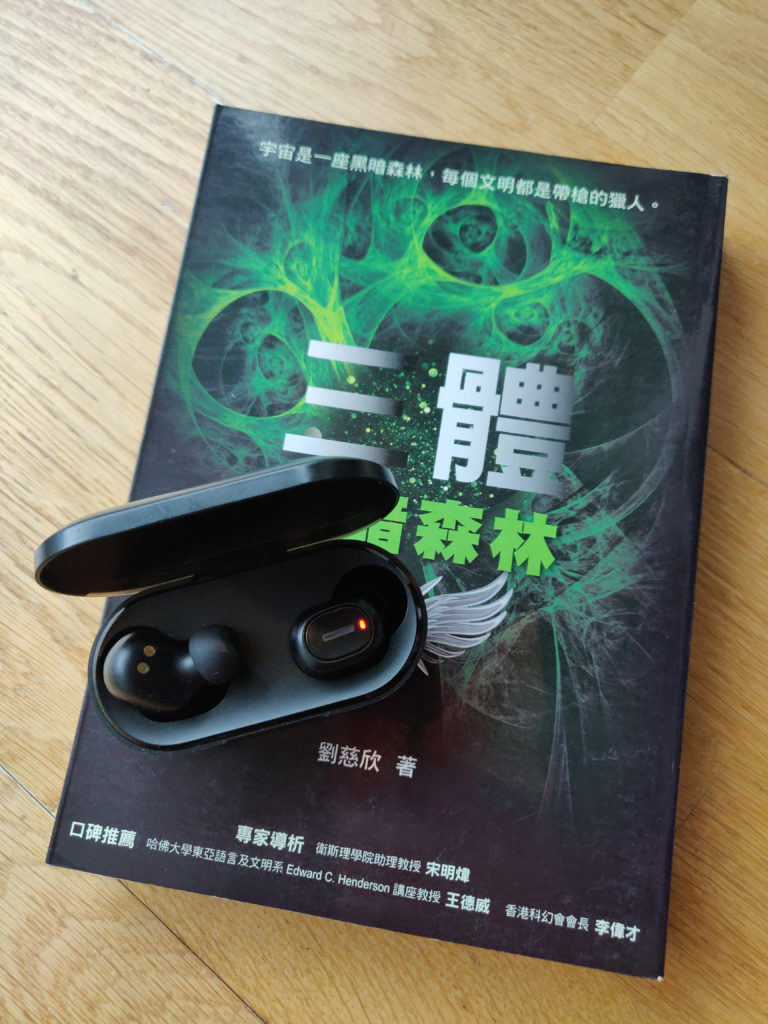 Listening ability is probably the hardest skill for learners of Chinese. You eventually get the hang of learning characters and even pronouncing tones, but training your brain to process the spoken language quickly enough to understand naturally spoken Chinese requires an awful lot of practice.
I'm sure most students have had the experience of feeling quite comfortable in class, understanding most of what the teacher says, and then talking to a stranger only to find comprehension going down at a speed only matched by that sinking feeling you get when you realise you haven't made as much progress as you thought.
Don't despair!
Tune in to the Hacking Chinese Podcast to listen to the related episode:

Available on Apple Podcasts, Google Podcasts, Overcast, Spotify, YouTube and many other platforms!
Here are three things to keep in mind:
Improving listening ability is mostly a matter of practice – The more you listen, the better you will get at it. No clever methods are needed and no expensive courses or resources.
Your problem might not actually be listening – Even if the end result is that you don't understand what someone is saying, it's very common that a lack of vocabulary is what is actually holding you back.
Learn to understand regionally accented Mandarin – If you only listen to the same type of Mandarin, or maybe even the same person, you will find it hard to understand other types or people simply because you're not used to them.
The general conclusion is that you should listen more than you do.
Much more.
I'm used to listening to audio for many hours a week, but in this article, I want to share a simple trick that enabled me to double the amount I listen to each week.
The simple trick I used to double the amount of Chinese I listen to
Before I introduce the trick itself, let me first explain why it works. I have spent many years trying to build habits that let me read and listen as much as possible, and I have also coached many students and helped them do the same.
One clear conclusion that can be drawn from this experience is that even small problems that look like they should be easy to solve can prevent you from getting the listening practice you need.
Here are a few examples:
Not having audio available on your mobile device – This more or less guarantees that you can't listen whenever you want, which drastically reduces the amount of audio you can listen to  in a week. It doesn't sound hard to download audio to your phone, yet even I sometimes go for weeks without having suitable audio available for no other good reason than laziness.
Not having earphones available at all times – Similar to the previous item, not having earphones means that you can't listen whenever you want, because it's not socially acceptable to go around blasting Chinese podcasts at the general public. Again, it seems easy to always have them with you and have a backup, too, but most people just don't do this.
Not having an effortless way to start listening – Even if you have the audio and you have earphones with you, it needs to be really easy to get started listening. I have noticed that even very small hurdles can put listening off significantly. Having to open apps, navigate folders and so on all make it harder to get started. Opening a browser and navigating to some slow-loading website to get started is even worse.
The trick I used to double the amount of Chinese I listen to is related to the last item on the list. It might sound silly, but consider the fact that I listen to at least ten hours of spoken audio every week already, and I still managed to increase that by a significant amount just doing this.
How using cheap, wireless earphones boosted my listening time
So, the thing that made such a big difference for me was simply to get the right pair of earphones. Now, you might think I'm trying to sell earphones here, but that's not it at all. In fact, I will not even tell you what brand I use or where I purchased them, but I will tell you they cost less than $30. These are not high-end earphones.
You might also think that this is silly, why would such a small change make such a big difference?
But I'm not making this up, it actually did double the amount of Chinese I listen to. I clocked more than 10 hours/week during last month's listening challenge. That's on top of listening to maybe 10 hours of audio in English each week.
Of course, it does not matter which earphones you use as long as it has these qualities. Indeed, you might have other requirements that suit your needs better, I merely list why I find the pair I'm using now so much better than what I had before:
Battery life – The current pair of earphones I use is good for one day of fairly intensive listening, maybe six hours or so, without charging. If you use each earphone individually (they are completely separate and can be paired individually), you have twice that; more than you can realistically listen to in a day. But that's not enough. The box they come in work as a power bank, which automatically charges each earphone when it's put in the box. That way,  I only need an external power supply to charge the box maybe once a week. This significantly reduces the hassle of listening, running out of batteries or even needing to think about charging.
Practical to wear – Because these are individual in-ear headphones not connected to each other, they can be worn around the clock if you want. Switch between your left and right ear if you feel uncomfortable. I can do handstands and somersaults without them flying out. The lack of a cord also means they don't get tangled in cupboard handles when cooking or similar. I guess we're all different when it comes to what is practical to wear, but this is far better than more expensive headphones I've tried.
Easy to start and stop audio – While this could be dependent on your phone and media player, the single, big button on each earphone stops or plays the current audio when pressed. This makes it very easy to turn the media off if someone wants to talk to me or something happens where I need to pay attention. It also makes it easy to start again once the distraction is gone. I can even have my phone charging in one room and keep listening while moving around the apartment.
Even easy-to-solve problems are serious problems until you solve them
I know this reads like a review of a pair of earphones I happen to like, but I'm really not after promoting these earphones in particular, but instead I want to highlight the importance of small, seemingly insignificant factors and how much of a difference they can make. Like I said earlier, I'm used to listening to a lot of spoken audio and was still amazed by how much I increased the amount I listen to simply by switching earphones.
So, the takeaway from this article is that small things matter when it comes to things like listening more. Don't think that not having audio available or not having the right earphones doesn't matter because they are easy to fix. The easier you make it to go from not listening to Chinese to listening to Chinese, the more you will listen!
Further reading
If you want more information and inspiration regarding what to listen to, please check the following articles:
---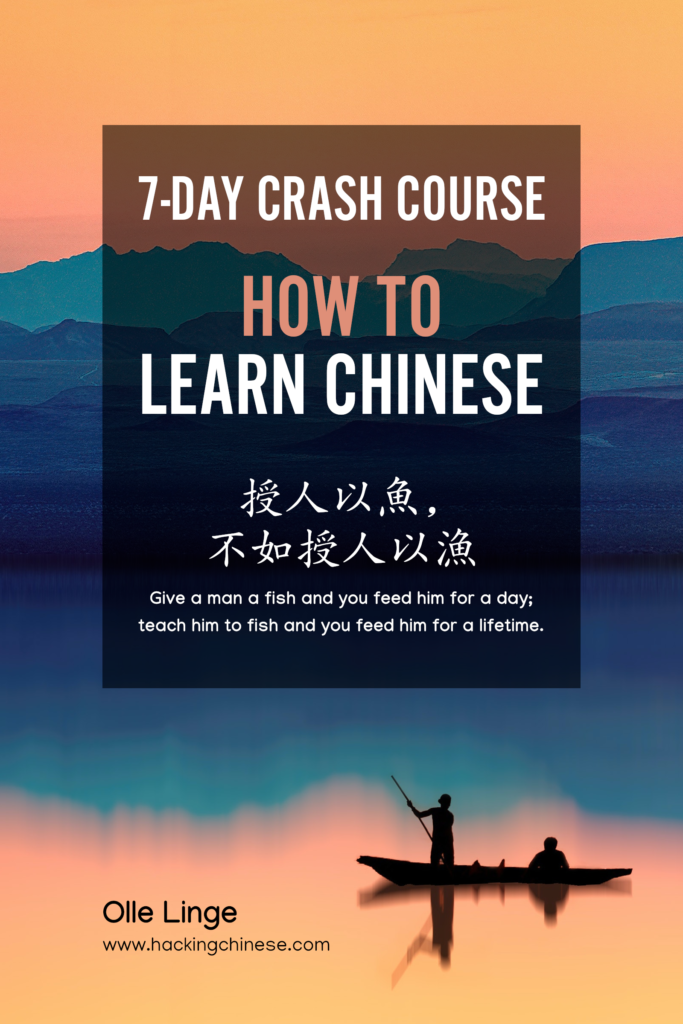 Tips and tricks for how to learn Chinese directly in your inbox
I've been learning and teaching Chinese for more than a decade. My goal is to help you find a way of learning that works for you. Sign up to my newsletter for a 7-day crash course in how to learn, as well as weekly ideas for how to improve your learning!