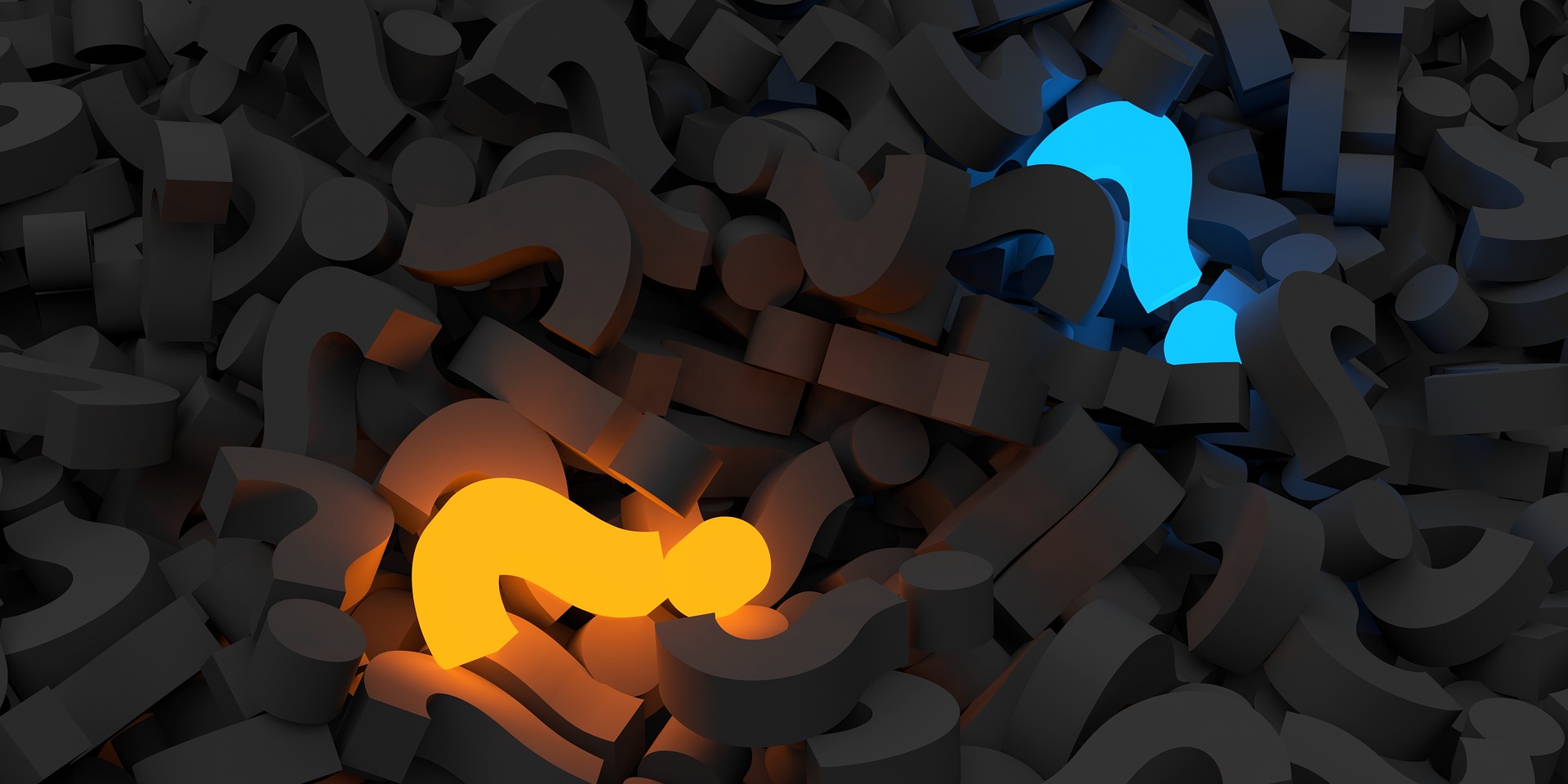 As far as I know, this is the most comprehensive list of questions about how to learn Chinese available anywhere. Please note that it's about how to learn the language, not questions about how to use certain words or grammar patterns. If you have questions about the language itself, please refer to this article: 5 websites to help answer your questions about Chinese.
For each question, I provide a short and direct answer whenever possible, as well as links to further information. Click on the question to see the answer. You can expand all questions (great if you want to search among all answers) and you can also collapse all questions. You can also expand each category below by clicking on it.
If you have a question not already covered here, you're welcome to leave a comment and I will consider including it here!
1. Studying and learning Chinese in general
Is Chinese hard to learn?
How long does it take to become fluent in Chinese?
Do I have to move to China to learn Chinese?
Will moving to China make me fluent in Chinese?
Am I too old for learning Chinese?
Is travelling in China a good way of learning Chinese?
Can I learn Chinese for free? Are there things I have to pay for?
My partner is Chinese, do you have any advice for how to learn with him/her?

Don't assume that just because your partner speaks Chinese, he/she is willing to teach you, and that even if he/she wants to help, that he/she is good at it. Having a Chinese-speaking partner can be great for speaking and listening, but relationships are usually about more than languages, which makes things complicated sometimes. More here:

Language learning with a Chinese girlfriend or boyfriend

.

Will imposing a Chinese-only rule help me learn Chinese?
I want to go to (some place) and learn Chinese, can you recommend a course?
Is it necessary to take a course to learn Chinese, or can I learn on my own?
What about textbooks? I read online that they aren't very good for language learning.

In some circles, it's hip to claim that classroom learning and textbooks are a waste of time. However, for most learners, they provide essential structure and level-adjusted content. Of course, you can recreate this yourself, but it's very hard to find good materials suitable for your level without knowing the language.

Textbooks are fine

, I even recommend

that you use more than one

.

Will the course I take teach me everything I need?
How can I get the most out of the time I have with my teacher?
Which skill is most important when learning Chinese?

This of course depends on your goals, but in general,

listening is the most important skill

. It has the largest carry-over effects to other skills and will accelerate your learning in a way no other type of practice will. If you care more about written language, then reading is the most important skill.

I learnt to say (expression) in class, but my Chinese friend says it's wrong. Why?
Can I use materials designed for Chinese people learning English to learn Chinese?
What about children's books in Chinese, are they any good for adult learners?
I have questions about the Chinese language I can't find answers for, where can I find answers?
I've heard that comprehensible input is important, what is it and how can I get it?
I like playing games, can I use that to learn Chinese?
Is it a good idea to learn Chinese through music?

In general, yes.

It's a very relaxed form of learning that can be combined with almost anything. If you don't know what to listen to,

check this article and its follow-ups

. Bear in mind that tones in music are mostly ignored, so make sure song lyrics isn't your main input channel (I would avoid it as a beginner).

I have an important exam coming up, how can I prepare for it?
Do I have to get a Chinese name when learning Chinese? If so, how do I find a good one?

You should find yourself a good Chinese name. The most common way is to find Chinese characters that sound like your name (

here are some common examples

), which is an okay solution. The best option, however, is to ask a native speaker for help ,who can find you a name that both sounds good and is actually Chinese. Read more:

How to find a suitable Chinese name

.

I want to work as a teacher, is that realistic? What's it like?

There's need for both native speakers and non-native speakers in Chinese classrooms and you don't need to be near-native to be able to teach. Of course, you do need a very good grasp of basic, conversational Chinese to teach even beginners, but you will also learn along the way. Teaching Chinese is one of the best ways of learning the language! Make sure you research your intended market, though, especially what certificates and diplomas might be required.

I'm a Chinese teacher. Do you have a list of articles that are particularly relevant for teachers?
I want to work as a translator, is that realistic? What's it like?
What useful resources are there for learning Chinese?
2. Chinese characters, words and grammar
Should I learn simplified or traditional characters?
Are Chinese characters pictures?
How can I learn Chinese characters effectively?
How can I remember all the characters and words I've learnt?
I don't like spaced repetition apps, are there any alternatives?
I'm trying to learn characters by breaking them down into radicals, but there are so many! Which should I learn first?
I know character components, characters and words, but how can I make it all fit together?

Your knowledge of Chinese vocabulary can be likened to a web with several layers: components, characters and words. In this structure, you need to be able to

zoom in

(i.e. break things down) and

zoom out

(i.e. see things in context), but

you also need to be able to pan

(i.e. comparing characters to other characters). Only then can you create a fully integrated web.

Do I really need to learn to write all these characters by hand? Can't I just type?
Do I have to learn the stroke order and direction for all characters?
My handwriting looks really bad, is that normal? How can I make it look better?
The characters that are shown on my phone/computer look different from those in my textbook, what's wrong?
How can I learn to talk about Chinese characters the way native speakers do?
What's the most efficient way to maintain the ability to write characters in Chinese?
When using a flashcard app, how can I avoid being overwhelmed by the number of reviews?
Should I learn characters/words from lists? If so, what lists?
So, if I shouldn't learn words mainly from lists, how do I know which words to learn?

This should be mainly driven by communicative needs, which means that if you need to ask this question, you're not engaging with the language enough, because that will generate an endless list of things to learn. If you're a beginner, I would focus on high-frequency vocabulary mixed with things you want/need to say. More here:

Which words you should learn and where to find them

.

There are so many words that seem to mean roughly the same thing, how can I tell them apart?
How should I learn Chinese grammar?

Implicitly through exposure with a seasoning of explicit instruction. In other words, the bulk of your learning should be exposure to the language, not intense study of specific grammar rules. I once asked 16 other advanced language learners and teachers how students should learn grammar,

and you can read their answers here

.

There are so many dictionaries available, which one is the best?
What useful resources are there for learning characters, words and grammar?
3. Listening ability

4. Reading ability

5. Speaking ability
I find Pinyin confusing, how should I approach learning it?
Is Pinyin, Zhuiyin (Bopomofo) or perhaps IPA best for writing down Mandarin sounds?
How can I stop translating from my native language in my head?

There is no magic trick. The better you become at Chinese, the easier it will be to think in Chinese. If you've studied for some time, you probably don't need to think "hello", then translate that to 你好 and then say it. Eventually, all common words will be like that and you no longer need to translate.

I want to practise my Chinese, but I'm too shy. What should I do?
I make mistakes when I speak and feel bad about it. What should I do?
When someone corrects my Chinese, I get defensive. What to do?
I just started learning Mandarin and find pronunciation hard. Do you have any advice?
How can I know if my pronunciation is good?
Chinese people seem to understand me even when I get the tones wrong, so why should I waste time learning them?
When practising tones, should I focus on single syllables, words or phrases?
Why doesn't what my teacher/textbook say about the third tone match what I hear people say?
How much Chinese should I speak with my teacher? Is it okay to use my native language?

You should speak Chinese as much as possible, but it's okay to use your native language occasionally to make sure you really understand.

Here are some suggestions for how to convert more conversations into Chinese

. Your teacher should definitely speak as much Chinese as possible. The hallmark of a great teacher is that they can give give talk with you in a way you understand and don't resort to English all the time.

I want to improve my speaking ability and pronunciation, but I don't want to pay for it and there are no friendly native speakers nearby, what should I do?
My pronunciation is quite good, but I want to take it to the next level, what should I do?
How can I speed up my spoken Chinese? It takes to long to recall the right words.
What useful resources are there for learning to speak Chinese?
6. Writing ability (composition)

7. Managing your studies
I don't really have a clear goal for learning Chinese, is that okay?
How can I fit learning Chinese into an already busy schedule?
I don't seem to be making any progress any more, what should I do?
I feel burnt out and have lost my motivation, what should I do?
I heard about a great method for learning, but I find it very boring, should I still use it?
How can I avoid being distracted and get more done?
How can I ensure that I spend the time learning that I need to reach my goals?
What useful resources are there for managing and organising my studies?
8. About Hacking Chinese
What is Hacking Chinese?
Hacking? What's that got do do with languages?

Hacking is about understanding how language learning works and using that knowledge to your advantage. It's about the constant search for a better way of learning. Language hacking is related to computer hacking in the shared values of resourcefulness, experimentation and optimisation, but of course involves nothing illegal or bad. Language hacking is good for everyone and completely safe, even if it might bring you into conflict with conservative teachers.

Why is Hacking Chinese called 揭密中文 in Chinese? My Chinese friend says it's not correct.

The this website is of course carefully chosen to reflect the nature of the website

. 中文 is chosen to be as inclusive as possible (all other alternatives are more limited). 揭密 was chosen over other variants (揭祕) because what I do here is more akin to decoding rather than revealing secrets. Also, 揭密 is the same in simplified and traditional, which is convenient! Note that the seal used for the logo is written from top to bottom, right to left.

Is your advice useful for learners of other Chinese dialects or even other languages?

All articles are relevant for learners of Mandarin, a vast majority are useful even if you study a dialect other than Mandarin (but examples are usually in Mandarin), and many articles are useful for learning any language. In fact, many regular readers don't even study Chinese!

How did you learn Chinese?
What other projects are you working on, except Hacking Chinese?
---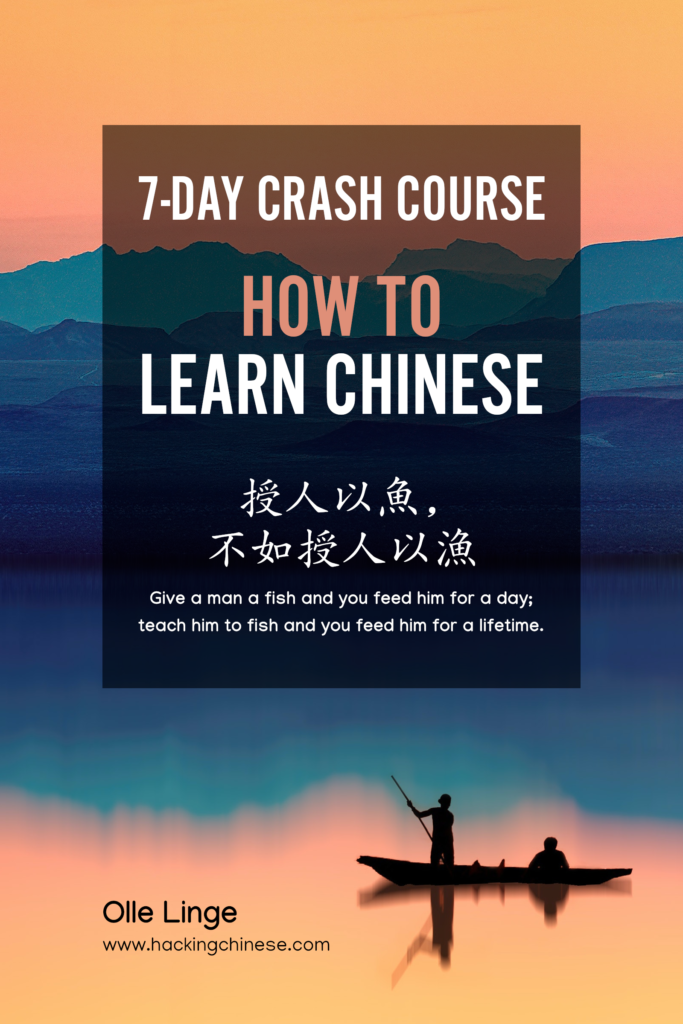 Tips and tricks for how to learn Chinese directly in your inbox

I've been learning and teaching Chinese for more than a decade. My goal is to help you find a way of learning that works for you. Sign up to my newsletter for a 7-day crash course in how to learn, as well as weekly ideas for how to improve your learning!