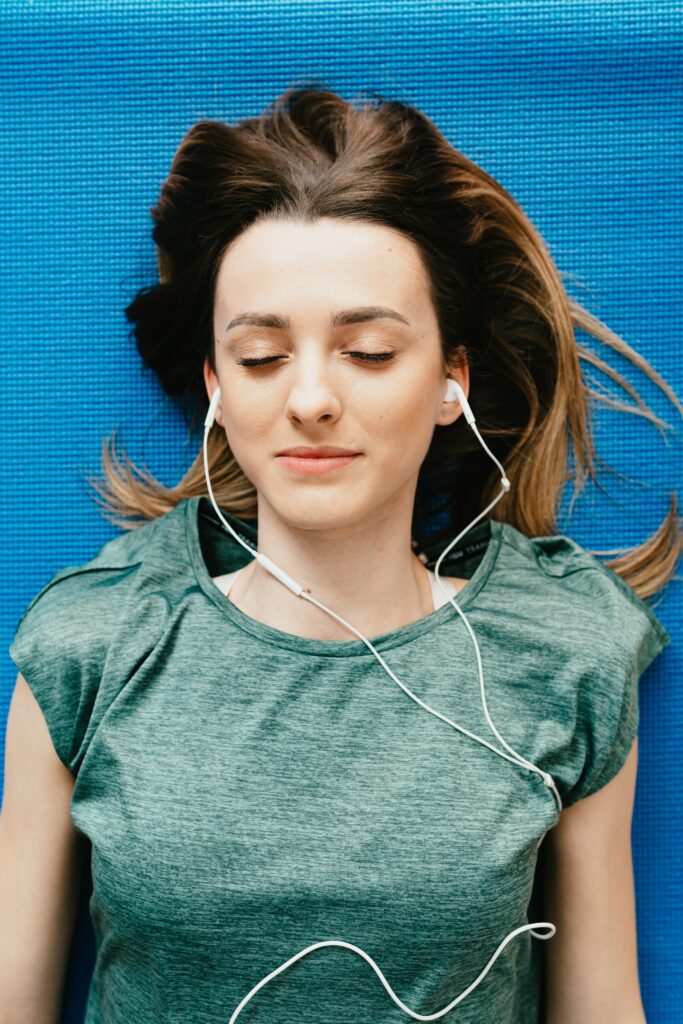 As a learner, which part of Chinese is most important? The answer depends on your goals for learning the language, but if I were to give a general answer, I would say listening.
The main reason is that listening is the key to most social situations, which means that you gain access to many learning opportunities you would otherwise have missed. You can often get away without knowing how to read, and almost always without being able to write, but listening is crucial.
Tune in to the Hacking Chinese Podcast to listen to the related episode:

Available on Apple Podcasts, Google Podcast, Overcast, Spotify and many other platforms!
Speaking is also important for social interactions, but doing so in a limited fashion is often enough. You can get very far with basic words. Improving listening ability also accelerates your learning in a way that improving speaking ability doesn't, because the more you understand, the more likely you are to learn new things that pop up. If you're not fully convinced, check out my more detailed discussion here:
Is speaking more important than listening when learning Chinese?
Listening is the hardest part of learning Chinese
An informal study I conducted a few years ago with several hundred respondents showed that students think listening ability is the hardest part of learning Chinese.
This might come as a surprise: wouldn't speaking be harder with the tones, or maybe writing because of all the characters?
No, not according to the students, at least.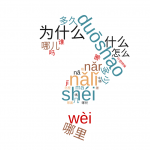 Learning to understand naturally spoken authentic Chinese really is a challenge, much more so than in many other languages.
The good news is that the solution is easy to describe: listen more; quantity really is king. The bad news is that just because the solution is easy to describe, it doesn't follow that it's easy to implement!
Concrete ideas for how to find more time can be found here:
Smooth and effortless listening practice
It's not only about finding more time, though; we've all had times where we could do lots of things but ended up doing nothing.
Listening needs to be smooth and effortless. Here is a test for all of you: Right now, the moment you read this, how long would it take you to get started listening? Is the time it takes to get started typical for you? Leave your response in the comment section below!
Regardless of what approach you have to study management (including none at all), making listening practice as easy and effortless as possible is very important.
Here are a few ways of approaching the problem:
The managerial approach – If your approach to language learning is built on a solid foundation of goals, to-do lists and task management, you need to make listening practice as context-independent as possible. It should not be something that is confined to a certain physical space or limited to a specific time. Instead, you should plan your activities in such a way that listening is always an option.
The forking path approach – If you can't stand to-do lists or quarterly language learning reports, then the forking path is an option for you. In short, it's simply a way of regarding life as a very large number of small choices. In order to learn more, you should consciously strive towards choosing Chinese over other options. Now, smooth and effortless listening is very important if you use this approach, because it makes it so much more likely that you will actually choose Chinese over something else.
The free-styling enthusiast approach – While I think that most people who read this probably follow one of the above approaches, it's worth mentioning that if you have no approach at all and just do what you feel like, smooth and effortless listening is almost necessary. If your learning is largely dictated by whim, any minor obstacle can throw you of course. Enjoying learning is important!
So, how can you decrease the resistance and make listening smoother?
7 ideas for smooth and effortless Chinese listening practice
Below, I present seven ideas for how to make listening easier. Note that I don't mean easier as in "lowering the difficulty of the language involved or coping with it in some way", I have written about that elsewhere already, but easier as "in easier to get started", leading to more listening and thus more learning.
Get cheap, wireless earphones – This idea sounds stupid; how much of a difference can it make to have wireless earphones? A lot, actually, so much that I wrote an entire article about this: The simple trick I used to double the amount of Chinese I listen to.
Always have audio available – This is also obvious, but most people fail to do this. It doesn't count if you have a podcast on your computer if you're outside. If you have to spend five minutes searching for the right file on your phone, it's far from easy and effortless. You need Chinese listening material available at a moment's notice. Even a single extra step, however small, can make a difference!
Have audio at a suitable level available – You can vary the difficulty of what you listen to according to how much energy you have to dedicate to listening. There are many ways you can listen, so only having challenging content with tons of new words is not a good idea. You need the full range, from background listening via passive listening to active listening.
Make Chinese the default option – According to the forking path approach described above, listening more is all about small choices. However, you can nudge yourself in the right direction by making sure Chinese is the default choice whenever possible. There's ample evidence showing that you are much more likely to stick with the default option than make an effort to change. Deliberately make it harder to make choices that lead to less Chinese, for example by putting audio in other languages in a hard-to-reach place.
Commit to activities that involve listening – This is a bigger version of the default option above. If you can put yourself in situations where you have to listen, this will automatically increase your minimum listening time. The ultimate example of this is immersion in a Chinese-speaking environment, but things like signing up for a conversation class, book club or similar also work.
Make Chinese the only option – Instead of allowing yourself to choose, simply remove all other options. This requires  you to be resolute once and then makes subsequent listening more effortless. If you delete all English music from your phone or unsubscribe from everything that isn't in Chinese, you then don't have much choice, do you? This is similar to studying with a no-English rule and won't suit everybody, of course.
Create solid listening habits – Modern life is possible partly because we have a large number of well-established habits that require no effort to perform. If we had to actively choose to brush our teeth every morning, we would have little energy left for what really matters. Once habits are formed, they are great energy-savers. Of course, this applies to listening as well! Gradually build up your listening habits with specific triggers, such as while doing a specific activity (running, cooking), a specific time (at eight o'clock every morning) or a specific place (when you get into the car). Read more about habit hacking for language learners here.
These are the main things I do to listen more. I listen a lot, not just to Chinese but to all kinds of spoken audio. Naturally, there are times when I go out for a run without even having earphones with me or take a long walk just to think, but those are active choices for me; the default option is to listen.
Which of these ideas have you tried? What challenges did you face? Do you have any strategies of your own? What enabled you to listen more? Please share your experience in the comments so we can learn from each other!
Editor's note: This article, originally from 2011, was rewritten from scratch in September 2020.
---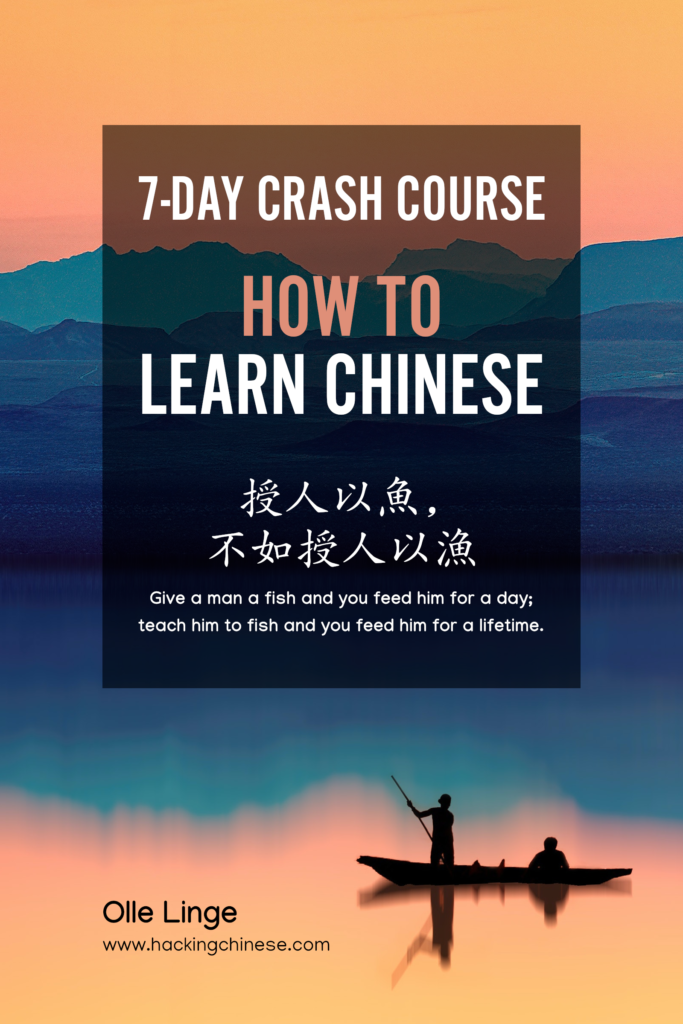 Tips and tricks for how to learn Chinese directly in your inbox
I've been learning and teaching Chinese for more than a decade. My goal is to help you find a way of learning that works for you. Sign up to my newsletter for a 7-day crash course in how to learn, as well as weekly ideas for how to improve your learning!