So far in my Chinese academic life, I've taken several courses in phonology and phonetics, some of them related to teaching pronunciation. One problem that pops up all the time is the question of standardised pronunciation.
If you only use textbooks written for foreigners learning Chinese, it's usually simple: There's one correct way of speaking Mandarin. Some will mention the existence of regional accents, but that's only part of what I want to talk about today.
If you're having problems understanding regional accents in Chinese, I suggest you read this article.
What standardised Chinese pronunciation is
This question can in theory be very complicated, especially if you happen to pursue your studies in Taiwan. In China, though, it's quite easy because there is a national standard which is widely spread through state media.
This standard is clearly defined and there are rigorous exams that teachers, news anchors and so on have to go through. Thus, these people have something close to what we at least for the purpose of this article will call standardised pronunciation.
Before we continue, please note that the Beijing dialect is not the same as standardised pronunciation, although it's pretty close.
In Taiwan, the standard is slightly different, but not so different that it matters much in this article.
Why you want to learn standardised pronunciation
One question which is inevitably asked by students who learn Chinese outside the minority of China where Mandarin is actually the preferred language for communication among locals is why they should learn a standard if people around them don't follow that standard.
For instance, if you learn Mandarin  in many places in southern China, why should you learn to distinguish z, zh; c, ch, and  s and sh when many locals don't? Should you keep l/n and l/r separate even though people around you sometimes don't? What about switches that are even more strange coming from an English-speaking background, such as f/h?
I'm going to be boring here and side with a majority of Chinese teachers and answer with an emphatic "yes, you should". When asked about this, some teachers just say "because it's correct" and say that mixing these sounds is incorrect and bad for you.
Children might buy arguments like that, but adults shouldn't. There are reasons why acquiring a standardised pronunciation is a good idea, regardless of where you live.
The purpose of language is communication and thus, dropping distinctions between different sounds is a bad idea, because it means that people you speak with have fewer clues as to what you're trying to say. Natives can do it because they don't make mistakes with tones, grammar and vocabulary. You do, so you'd better  keep your z/zh, c/ch and s/sh distinct. You don't need to overdo it, of course, but avoid merging them completely.
Standardised pronunciation is (more) universal and learning it means that you will be able to communicate with people who speak other dialects and come from different parts of China (or other parts of the world entirely). If you learn regionally accented Mandarin, this will be harder. Obviously, if you speak well enough, you'll probably be fine, but remember what I said above regarding the fact that you probably don't speak that well.
Chinese people are used to native speakers with a dialect, but not to your own particular way of speaking. As mentioned above, if you manage to sound exactly like someone from place X, you would be fine, but you're more likely to end up with your own version of the dialect, a mix of your native language, general strangeness because you're not a native speaker, added to the target dialect. People are not used to hearing this and will find it difficult to understand before they adjust. Help them understand you by keeping things as standard as possible.
If you ever want to use Chinese officially someday, a standardised pronunciation is often required. I know that most people don't learn Chinese to become teachers, but if you ever find yourself in a situation where you want to use the Mandarin you have fought so hard to learn, it's most likely that a standardised pronunciation will be beneficial. This is important for any profession where speaking is part of your job. If you learn to speak properly, you might also find it easier to acquire said job.
Standardised Chinese sounds more educated than regional variants. This is regrettable and mostly misguided, but like in all languages, speakers of some dialects think other dialects sound less educated than others. Of course, this can go the other direction, too, i.e. that people might think you're supercilious because you keep insisting on speaking like someone from the capital. When in Rome, do as the Romans do.
Dual-wielding Chinese dialects
Of course, the natural thing to do and what I think many advanced learners do is to learn more than one way of speaking Chinese. This is indeed what I have done, too. I have a Taiwan-touch to my Mandarin, but I can increase or decrease it depending on whom I'm talking to and in what situation. Thus, the way I speak with people I practice gymnastics with isn't necessarily the way I would speak with a professor from Beijing.
Learning regionally accented Mandarin can also be great fun and it's also hard to avoid, depending on where you live. In some cases, such as if you only learn Chinese from your local friends, you don't have much choice. Go with whatever you have at your disposal. If you have a choice, however, I don't think you should make an effort to learn a regional accent before you have mastered the basics.
Conclusion
In other words, it's perfectly fine to learn standardised pronunciation first and then drop all the retroflex sounds (zh, ch, sh, r) if you feel like it, but I would be very, very careful with doing it the other way around. This is related to the old concept of learning by exaggeration; laying a good foundation is important for pronunciation and if you feel like being more relaxed later, that isn't a problem!
---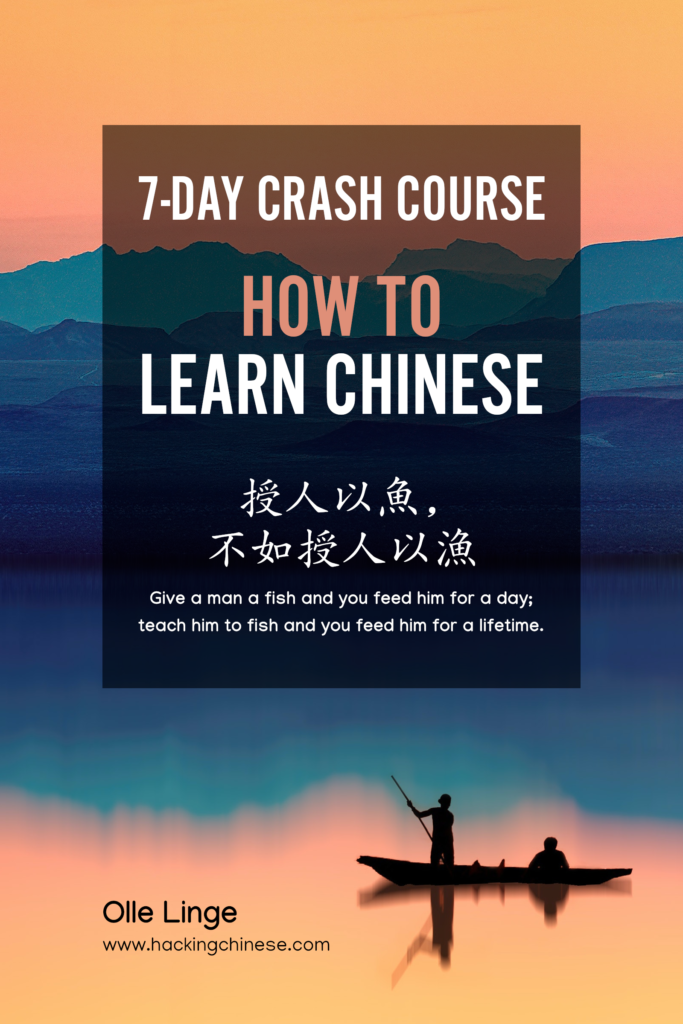 Tips and tricks for how to learn Chinese directly in your inbox
I've been learning and teaching Chinese for more than a decade. My goal is to help you find a way of learning that works for you. Sign up to my newsletter for a 7-day crash course in how to learn, as well as weekly ideas for how to improve your learning!