On this page you will find information about Hacking Chinese and related topics:

Learn more about Hacking Chinese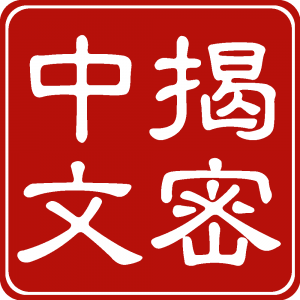 I have studied three foreign languages: English, French and Mandarin Chinese. In my language learning life so far, I have been taught a lot about grammar, words and culture, but I have seldom been taught the most important thing of all: how to learn a language!
Most teachers and textbooks focus on the language itself and present material for the students to learn, but don't show them how to learn those things. Even more important, successful learning requires a long-term strategy, but most courses and teachers only offer short-term solutions.
On Hacking Chinese, I try to answer questions like:
This website is dedicated to unveiling the mysteries of learning a language in general and about learning Chinese in particular. If you don't take responsibility and think for yourself, it will take ages to reach a decent level, but if you become aware of how to learn and study efficiently, fluency is within reach.
If you're new to Hacking Chinese, I suggest you check the welcome page. It features the most important content on this website, along with a brief introduction to what Hacking Chinese is.
Apart from a wealth of articles about learning Chinese, Hacking Chinese also has two separate sections:
The website is powered by WordPress.

Please support Hacking Chinese!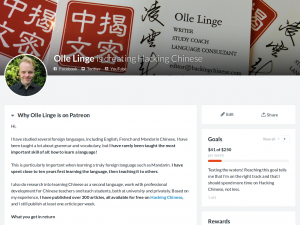 If you like what I'm doing, please support me. I provide all the 300+ articles on Hacking Chinese for free, as well as Hacking Chinese Resources and Challenges. Supporters also get rewarded with extra content and other bonuses. You can checkout the details on my Patreon page:
My strength is that I am a non-native speaker of Chinese who has reached an advanced level (I'm currently enrolled in a master's degree program in teaching Chinese as a foreign language for native speakers and I'm doing quite well so far). This means that apart from being able to teach, I also have broad knowledge of methods, resources and tools that will help you reach your goals. I also think I have a rare combination of analytical skill, academic knowledge and practical experience both as a learner and a teacher, which is useful in a number of context, such as when designing courses, textbooks, learning tools and software. If you want to know more about my education background, please refer to my LinkedIn profile.
In essence, if you hire me, you hire the mind behind Hacking Chinese. I will do my best to help you, but exactly what that means and how it will be achieved depends on you. Here are some examples of what people have hired me to do before. If you want to hire me, use the contact form below:
This should cover most of the reasons why you might want to hire me. If you are interested, please use the contact form below.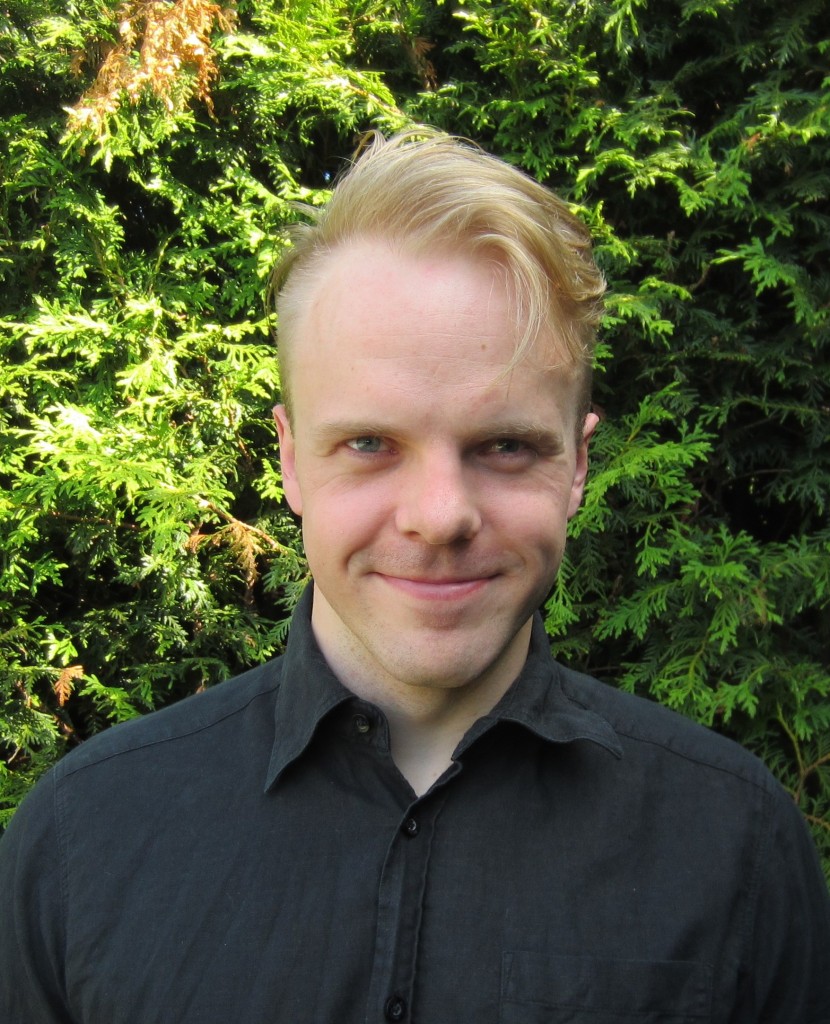 Having covered the most important things about the website above, I think it might be in order to say something about myself. Hi! My name is Olle Linge (Chinese name: 凌雲龍). In short, I'm a Swedish guy who takes an interest in too many things. Studying languages (mostly Chinese and English) is what's occupied most of my time since graduating from high school and I have a degree in teaching both Chinese and English.
My Chinese studies so far include three years of studying in Sweden and four years in Taiwan. I'm currently working with Chinese language education in various forms, including teaching, professional development, consulting and content production. Please see my LinkedIn profile!
Apart from languages, I like writing (articles, fiction, games), sports (gymnastics, unicycling, diving, volleyball) and games (role-playing, boardgames, Rubik's cube).
If you want to hire me, ask me questions or just say hello, please send an e-mail to "editor@hackingchinese.com". You can of course also send me a message on Twitter, Facebook or LinkedIn!