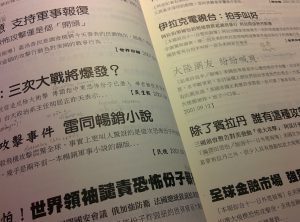 A common question asked both by students and teachers, is what can be done to increase the efficiency of language lessons.
Students want this because they want to gain more from the same amount of time/money, and teachers want it because it's their job provide this.
There are of course many ways of increasing efficiency, but one of the lowest hanging fruit is probably that of previewing. This is incredibly important for efficiency, yet many students neglect it. The most ambitious students preview, which is a pity, because it's actually the rest of the group that need it most.
Why previewing is essential for efficient learning
Previewing is important because it allows you to use time more efficiently. Let's look at an example. You are a normal student in a normal foreign language course at a university in your home country. You have a textbook and at the end of the semester, there will be a test on all the chapters you have covered.
You can either:
Not preview at all, which will mean that most things you encounter in class will be completely new. This approach might still work, but you definitely need extra time after the lesson to really understand what's going on. Then you also need reviewing to remember everything. A majority of students use this method.
Preview properly before each lesson, which means that going to the lesson is mostly a matter of solidifying what you have already learnt while straightening out some questions you might have. Reviewing is necessary, not to understand, but to remember what you have learnt. This is what all students should do.
I think the above two approaches take roughly the same amount of time over a semester, but they are clearly not equal when it comes to how much you learn. Previewing has several advantages over not previewing:
Input should precede output – Most research shows that input should precede output. You can't be expected to use a grammar patterns you have only heard once. If you preview, you can read and listen to the material several times before you go to the lesson. This can be done without a teacher. During the lesson, you'll get more out of your speaking practice.
Increased chances of incidental learning – If you know most of the content before the lesson starts, you're much more likely to be pick up new things without really trying. This is simply because you already know what the teacher is talking about, increasing your understanding a lot, and thus also increasing the likelihood that you pick up new things. This includes things that aren't actually part of the lesson, such as extra words used by the teacher. Without previewing, these will just be distractions.
Less confusion leads to more learning – Since you already know most of the things covered by the lesson, you have a clear idea what the teacher is talking about, which makes it a lot easier to learn. If you don't preview, it will take a lot of time to figure out what the teacher means every time she introduces something new. This uncertainty or fuzziness can be both frustrating and detrimental to learning. It can mostly be done away with if you preview properly.
Teaching others is a great way of learning – If you have previewed and some of your classmates have not, while this will slow down the pace of the lesson, you often get opportunities to help others out. This is a great way to solidify your own knowledge and check if you understand the subject matter or not. I've written more about the benefits of teaching here: Use the benefits of teaching to boost your own Chinese learning.
Boosted confidence and more enjoyable lessons – Constantly feeling out of your depth and repeatedly missing the point can be emotionally straining. By being prepared when you come to class, you will feel more in control and probably enjoy learning more. This is particularly important if you have enrolled in a course which is actually above your current level.
There are probably more reasons why previewing is a good, but I think that's enough. Most of these and other reasons can actually be discussed accurately using time quality, which briefly put just means using the right kind of time for each activity. Read more here:
Time quality: Studying the right thing at the right time
Not previewing is a waste of high-quality study time
The main reason why neglecting previewing is so bad is that it's a waste of time quality. In other words, you're using high-quality teacher time for tasks you could as well have completed with lower-quality time at home on your own.
There are several factors limiting how much you can learn, such as how much time you have available to study on your own, how much teacher time you have, how much time you can practise with friends and so on.
By spending precious time with a teacher on things you don't actually need a teacher for, you're wasting high-quality study time. If you could learn the basic meaning of the words for the next chapter on your own, why would you do it in class? If you could practise reading the text a few times and iron out some pronunciation issues before class, rather than stumble your way through it in class, why not do that?
Naturally, depending on what your course is like, there might still be elements that fall into this category, even if you preview. You might have to listen to classmates who haven't prepared at all stumbling through a text or your teacher might insist that you go through things that are adequately explained in the textbook.
No matter, previewing is still good for you, apart from the fact that you don't want to be the person slowing everybody else down. Taking up more classroom time is also a problem in itself.
For example, would you ask as many questions if you knew you also took up more time with basic tasks such as reading a text, compared with your classmates? Most people aren't okay with that and fair teachers also limit the impact unprepared students are allowed to have on the class as whole.
What to preview and how to do it
Previewing is not difficult. Focus on input as much as possible and don't be too concerned with being able to actively use the language. Make sure you understand the words in the new chapter (reading and listening), read and listen to the text until you feel reasonably familiar with it, check any explanations in the book.
If you encounter something difficult or something which the book fails to explain properly, just make a note of it and ask your teacher. This is partly what teachers are for! If you have previewed properly, you know which questions to ask. If you haven't, those questions will often pop up after the lesson, when no-one is around to answer.
Preview more!
Seriously. If you take learning Chinese seriously, you have to preview. The only exception might be if you for some reason have access to unlimited teaching time, which is extremely unlikely. For all normal students, make sure you get the most out of your lessons by previewing! It doesn't take significantly more time, it's just that you put in more effort before the lesson rather than after. By doing so, you do both yourself, your classmates and your teacher a big favour!
---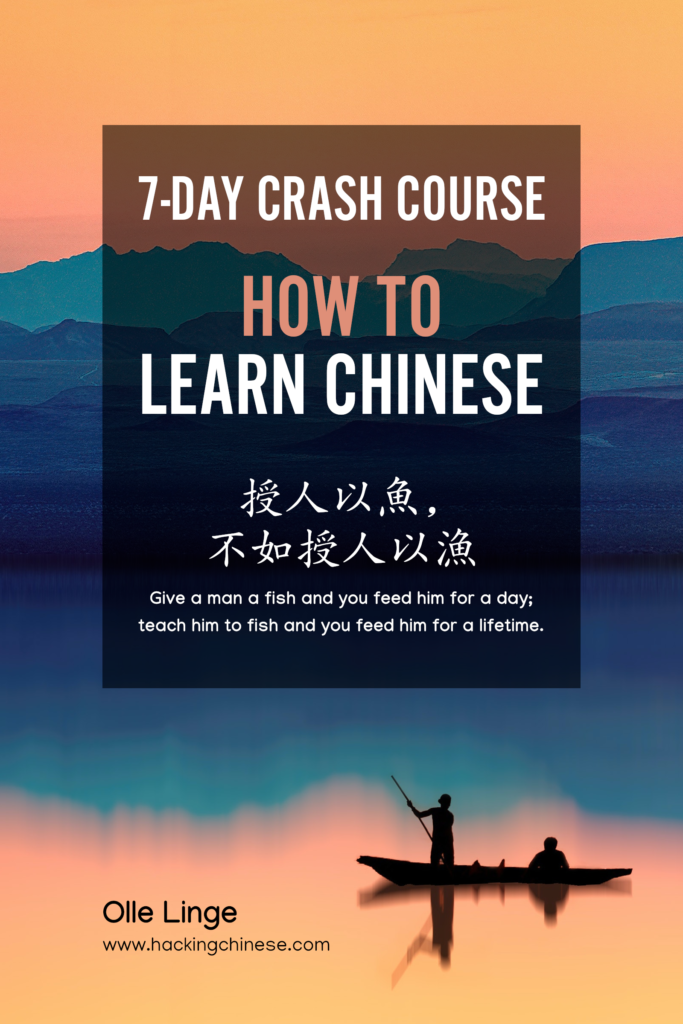 Tips and tricks for how to learn Chinese directly in your inbox
I've been learning and teaching Chinese for more than a decade. My goal is to help you find a way of learning that works for you. Sign up to my newsletter for a 7-day crash course in how to learn, as well as weekly ideas for how to improve your learning!