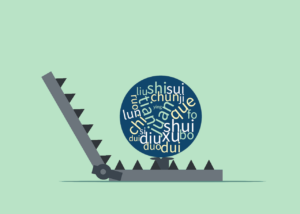 Learning to pronounce Mandarin Chinese properly comes with a number of challenges. Some of these are relevant for learning any foreign language, some are particular to Mandarin in particular.
In general, we need to learn two things:
First, we need to learn how to pronounce and distinguish sounds that don't exist in our own language or adjust sounds that do exist in our language, but are pronounced somewhat different. We also need to master pronunciation beyond individual sounds, including tones and intonation. With practise and a good teacher, all students can overcome these challenges.
Second, we need to learn how the sounds are written down. Learning how sounds are written enables us to use dictionaries, learn the pronunciation of new characters and words, and in general access the sounds via the written language. It's also more or less a requirement in modern society, because most Chinese input methods on computers and phones are based on typing the sounds rather than the characters.
Pronunciation written down on paper is not the same thing as the sounds themselves, yet they are often mixed up, leading to inefficient learning and teaching, something I wrote about in an earlier article you can check out here: What's the difference between Chinese pronunciation and Pinyin? Does it matter?
Tune in to the Hacking Chinese Podcast to listen to this article:

Available on Apple Podcasts, Google Podcast, Overcast, Spotify and many more!
The currently dominating romanisation system (a system used to convert written text to our alphabet from another script) is called Hànyǔ Pīnyīn (汉语拼音), or just Pinyin for short. There are other systems in use as well, but in this article, I want to focus on Pinyin, as that is what a vast majority of students learn first. My goal is to help you achieve the second goal described above by highlighting and explaining some of the traps and pitfalls that await students learning Pinyin.
If you don't want to read my preamble and notes for beginners, click here to scroll directly to the overview of Pinyin traps and pitfalls.
Learning Mandarin pronunciation as a beginner
Before I start going into details, I want to say a few words about learning to pronounce Chinese as a beginner. Learning proper pronunciation is a matter of taking responsibility. If you've just started learning Chinese, your teacher will probably help you a lot, but the likelihood is that you won't receive much help once you've learnt the basics.
It's important to realise that if your teacher or other people around you don't correct your pronunciation, this is most likely not because your pronunciation is perfect. Indeed, Likewise, if native speakers praise your Chinese, be happy, but don't use it as an assessment of your actual ability. Getting honest feedback is actually much more difficult than it should be. You can get implicit feedback by observing how people react to what you say, but to get explicit feedback where someone directly tells you what you're doing wrong and does so accurately is not common. I wrote more about this here: How to get honest feedback to boost your Chinese speaking and writing.
In fact, your teacher should have already told you what I'm going to bring up in this article, but since I know that many teachers don't do that and that many students still make these mistakes, I think these problems are worth highlighting. Also, some students learn on their own without a teacher.
The most important lesson of all is that Pinyin is not English. You should never guess how something is pronounced based on your understanding of English spelling (or German spelling or Spanish spelling). There are only around 60 initials and finals in Mandarin, so you can learn all of them by listening carefully and mimicking. The written word should be an aid to memory, not a guide to how the syllables are pronounced!
Poor understanding of Pinyin doesn't mean that Pinyin is bad
Please note that these problems usually arise because of a poor understanding of Pinyin. This might be because your teacher didn't explain it well enough or because the textbook is bad, but it could also be that the student didn't pay attention, was overwhelmed with other things at the time or simply forgot. For the purpose of this article, it doesn't really matter which, as the outcome is the same: an incomplete understanding of Pinyin and, as a result of that, poor pronunciation (see Bassetti, 2007, for some empirical data related to this).
Something should also be said about dialects. Mandarin is spoken by hundreds of millions of people over a vast area. Naturally, there is much variation. I'm not writing this article to say that all other variants of Mandarin are useless or bad in any way. Still, I think most people should and want to learn standard pronunciation to start with, even if I encourage people to experiment with accented Mandarin or other Chinese dialects later on.
The Hacking Chinese guide to Pinyin traps and pitfalls
This guide is separated into several areas, and you can click on each to scroll directly to it. Click "back to overview" to scroll back up again, or hit the back button in your browser.
The list of issues below isn't exhaustive, because I've tried to include problems that learners are least likely to be aware of. Thus, this is not an introduction to Pinyin and Mandarin pronunciation in general, but a close look at specific cases where students often make mistakes. If you want a complete guide to Mandarin pronunciation, you can check out my course Hacking Chinese Pronunciation: Speaking with Confidence, which is comprehensive and teaches you everything you need, starting from nothing.
Overview of Pinyin traps and pitfalls
I have included sound samples for each problem I discuss, all taken from my course. The voice belong to a native teacher from Beijing. If you want to be able to browse and listen to all syllables in Mandarin, you can check out AllSet Learning's Pinyin chart here. I've used the same IPA symbols as I do in my course, which means it mainly follows Duanmu (The phonology of standard Chinese, 2007) and/or Lin (The Sounds of Chinese, 2007).

1. Vowel omission and abbreviations
Many syllables in Pinyin are abbreviated. If you don't know this, you will make mistakes!
1.1 Spelt –iu, pronounced –iou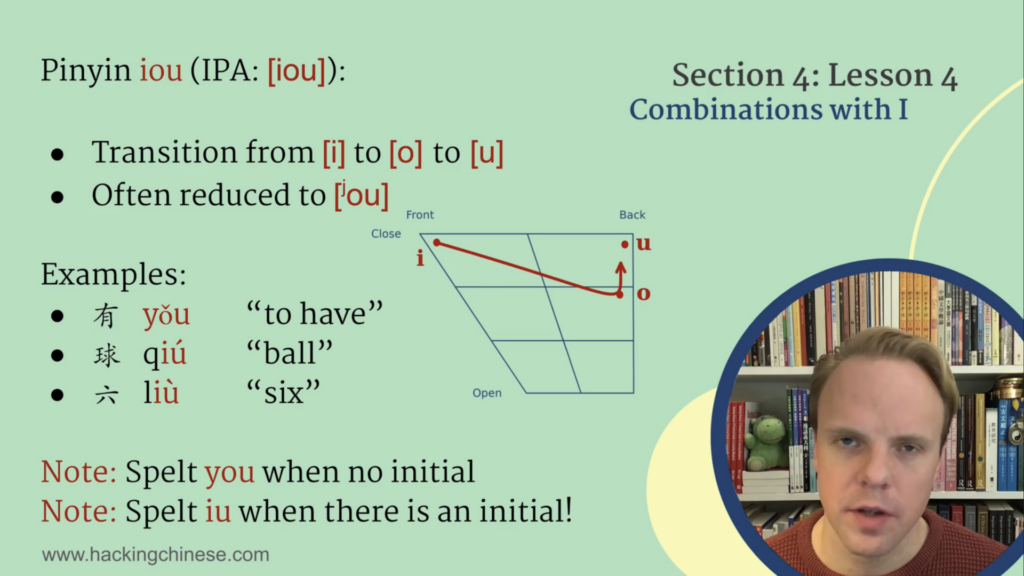 The syllables diu, liu, niu, etc., are pronounced -iou and should rhyme with  有 (yǒu) "to have", for example. The syllables you and liu using IPA phonetic symbols are written as [iou] and [liou] respectively. Note that the "i" is usually   pronounced as a glide (noted with a superscript "j" in IPA), but the point here is that these syllables rhyme.
Just don't forget the omitted vowel o and you'll be fine!
To learn more about this, check number 5 here or lesson 4-4 in the pronunciation course.
1.2 Spelt –ui, pronounced –uei
Syllables ending with -ui, such as dui, tui, shui, sui, etc., are actually pronounced as if ending with -uei, which would be [wəi] IPA. Thus, dui should be pronounced [twei], sharing the last two sounds with syllables such as bei, fei, dei, etc. Here's how the syllables dui and mei are written with phonetic symbols: [twei] and [mei].
Don't forget the omitted vowel e!
Listen: duì, shuǐ
…and compare: bèi, fēi
Learn more about this in lesson 4-3 in the pronunciation course.
1.3 Spelt –un, pronounced –uen
Syllables such as lun, dun, shun, gun and so on, are all pronounced almost as diphthongs (double vowel sounds). Using IPA, sun would thus be written [swən], but it might help to think of this as su + en. In other words, the final sound is -en, even if there is no "e" in the actual spelling of the word. You don't need to overdo this, but it's pretty easy to hear once you know what to listen for. If you find it difficult to hear, syllables with third tones are usually easier to hear, so check gǔn below.
Don't forget the omitted vowel e, but don't stress it too much either!
Learn more about this in lesson 4-3 in the pronunciation course.
1.4 Spelt –o, pronounced as –uo
The syllables bo, po, mo, fo are actually pronounced buo, puo, muo, fuo, which means that they rhyme with duo, tuo, nuo, luo and so on. Using IPA, this sound is written [wo]. For example, bo and duo are written as [pwo] and [two] respectively. As we can see, these syllables rhyme. Because the spelling is different in Pinyin, some native speakers will insist that they are different, but it's easy to show that bo, po, mo, fo are not pronounced with the same final as, for example, lo. You can also say that the lip rounding comes from the preceding consonant, which is fine, but the end result is still that it rhymes with duo, tuo, nuo, etc..
Listen: bō, mò
…and compare: duō, ruò
For a more detailed discussion of this, check number 4 here or lesson 4-4 in the pronunciation course.
2. Vowel overlap (one vowel, many sounds)
Unlike the International Phonetic Alphabet, Pinyin was never designed to have a one-to-one mapping between sounds and written symbols. In this regard, Pinyin is similar to other languages, although the spelling is of course much less chaotic than in English. Here are some important examples where one letter is used to represent many different sounds:
2.1 The letter "e" represents four different sounds
2.2 The letter "a" represents three different sounds
First, as an open central vowel [a], in these combinations: ia, ai, an.
Listen: jiā, ài, ān
Learn more about this in lesson 4-2 and 4-4 in the pronunciation course.
Second, if followed by -ng or -o, it's pronounced as a back open vowel [ɑ], such as in -ang, -ao, -iao, -iang.
Listen: máng, niǎo
Learn more about this in lesson 4-2 and 4-4 in the pronunciation course.
Third, it can also be pronounced as close-mid front vowel, [æ] (or [ɛ]) in -ian (including yan) and -üan. This is not the same sound as in -an and -uan!
Listen: tiān, juān
…and compare: ān, duǎn
Learn more about this in lesson 4-4 and 4-6 in the pronunciation course.
2.3 The letter "i" represents four different sounds
2.4 The letter "u" represents two different sounds
First, it's a back closed vowel [u] and occurs in: bu, shu, lu etc..
Listen: lù, shù, nǔ
Learn more about this in lesson 4-3 in the pronunciation course.
Second, it can be a front closed rounded vowel [y] after j/q/x/y. This sound is otherwise spelt with two dots: ü, but these are only written when there is ambiguity, so for example in 女 (nǚ) "woman", compared to 努 (nǔ) "to exert (effort)". This is one of the most common problems when students don't learn Pinyin properly. Make sure that you learn to pronounce [y] and that you know when a u is actually ü (after j/q/x/y).
Listen: nǚ, qù
…and compare: nǚ, nǔ
Learn more about this in lesson 4-2 in the pronunciation course.
3. -in/-ing, -an/-ang, -en/-eng
These pairs cause problems, because many students look at the spelling and see the same letter and therefore conclude that the vowel sound in -in is identical to the vowel sound in -ing. This is not the case. In standard pronunciation, the quality of the vowel sound is different in e.g. yin and ying. The first only contains a single vowel sound, whereas the second is a combination of i and -eng and is almost pronounced as a diphthong. Exactly how it's pronounced depends on the speaker as well as what syllable it is and what tone that syllable has.
Listen and compare: yin [in] and ying [jəŋ].
In the case of -an/-ang and -en/-eng, the vowel sound in the second syllable in each pair is pronounced further back, which is not too hard to hear if you listen carefully.
Actually, the way -n and -ng are pronounced causes some problems, because it's not entirely the same as in English. The -n is close enough, but the -ng is pronounced much farther back in Chinese than in English, making the difference between the sounds bigger. However, note that depending on region, many native speakers can't distinguish these two phonemes and pronounce both as -n.
Listen and compare:  dan, dang and gen, geng.
4. Aspirated and non-aspirated consonants
Aspiration is usually the first thing I focus on when teaching Mandarin pronunciation. It can be described as a puff of air following the consonant, similar to what you get after the initial "p" in English "put", but stronger. There is a whole range of sounds in Mandarin that are mainly distinguished based on aspiration, but many learners ignore this and rely on voicing instead. This is a good example of when reading Pinyin as if it were English is not a good idea.
Why learning Chinese pronunciation by using English words is a really bad idea
The difference between the following consonants in Mandarin is aspiration, which is usually written as superscript h with phonetic symbols. This is different from English, where voicing is part of the difference. In Mandarin, the first consonant is not aspirated, the second is aspirated:
b/p
d/t
g/k
j/q
zh/ch
z/c
Note that none of these consonants are normally voiced! If you put your fingers to your throat, you should not feel the vocal cords vibrating as when you say [z] in English. Instead, the difference is that the latter in each pair has a strong puff of air and the first does not. Thus b/p in Mandarin are transcribed as [p] and [pʰ] respectively, d/t is [t] and [tʰ], and so on.
In fact, no consonants or glides in Mandarin are voiced, except these: m, n, ng, l, r
Also note that voicing of these sounds is not straightforward in English either, see this article for more details.
5. Why so many inconsistencies?
After a while, most students ask themselves this question. Why all the irregularities? It's easy to explain why English spelling is irregular (it wasn't designed, it has evolved for over a thousand years), but Pinyin is a relatively modern invention. I'm not going to go into details here, but I just want to point out that there are explanations for most oddities, which means that they aren't really oddities at all.
The key insight is that Pinyin was not designed with foreign learners in mind. Therefore, most things that are difficult for us are actually obvious if you speak Mandarin fluently when you start learning Pinyin, which native children do, but almost no adults do.
Let's look at a few common gripes students have with Pinyin and why they actually make sense:
Why is ü sometimes written u? It's only written u when there is no ambiguity. For instance, xü is redundant, since there is no xu sound in Mandarin. Thus, using u for words where there is only one sounds saves some diacritics and is easier to use once you've learnt it. Considering that Pinyin wasn't designed with foreign students in mind, this becomes a lot more logical.
Why does the spelling of u, i and ü change at the beginning of words? Let's use a common example, the word wenyan, which is pronounced uenian. However, as you can see, the second spelling is a bit awkward, because it can be parsed in many different ways (u-en-ian, uen-i-an, etc.), wenyan on the other hand can only be wen-yan because w and y can only occur as initials and there is no risk for misunderstanding. Reading is also faster when segmentation into syllables is easier. Furthermore, have you ever typed the name of the city 西安? In most input systems, you will get the syllable xian (such as in 先), and need to add an apostrophe and type xi'an. If we didn't have w, y and yu at the beginning of words, this would happen much, much more often.
Why all the confusion with one vowel, many sounds? This is because the Chinese syllable is typically broken down into three parts: initial, medial and final. Thus, you shouldn't think of each letter as being a separate unit, but rather being a part of one of either the initial, medial or final. If we look at a, we should regard -an, -ang and -ian as three different units. Sure, they all contain the letter a but you should learn the pronunciation of these units, not of the individual letters. Also, don't forget that the spoken language comes first, so the question isn't really why a can be pronounced in many different ways, but rather why a is used to write many different sounds. It's convenient, of course! Since these different sounds aren't used to distinguish different words in Mandarin, using a single letter is fine.
Hacking Chinese Pronunciation: Speaking with Confidence
My hope is that you have found this article helpful and I have provided audio recordings and explanations to make sure that you don't actually need more to avoid these traps and pitfalls. If you want to know more, however, and want a complete guide to everything I've mentioned here and much more, please check out my pronunciation course. It's not always open for registration, but if it's not open when you check it out, you'll be able to leave your email address so I can contact you when it comes available again.
Hacking Chinese Pronunciation: Speaking with Confidence

References and further reading
Bassetti, Benedetta (2007) Effects of hanyu pinyin on pronunciation in learners of Chinese as a foreign language. In: Guder, A. and Jiang, X. and Wan, Y. (eds.) The Cognition, Learning and Teaching of Chinese Characters. Beijing, China: Beijing Language and Culture University Press. Available here.
---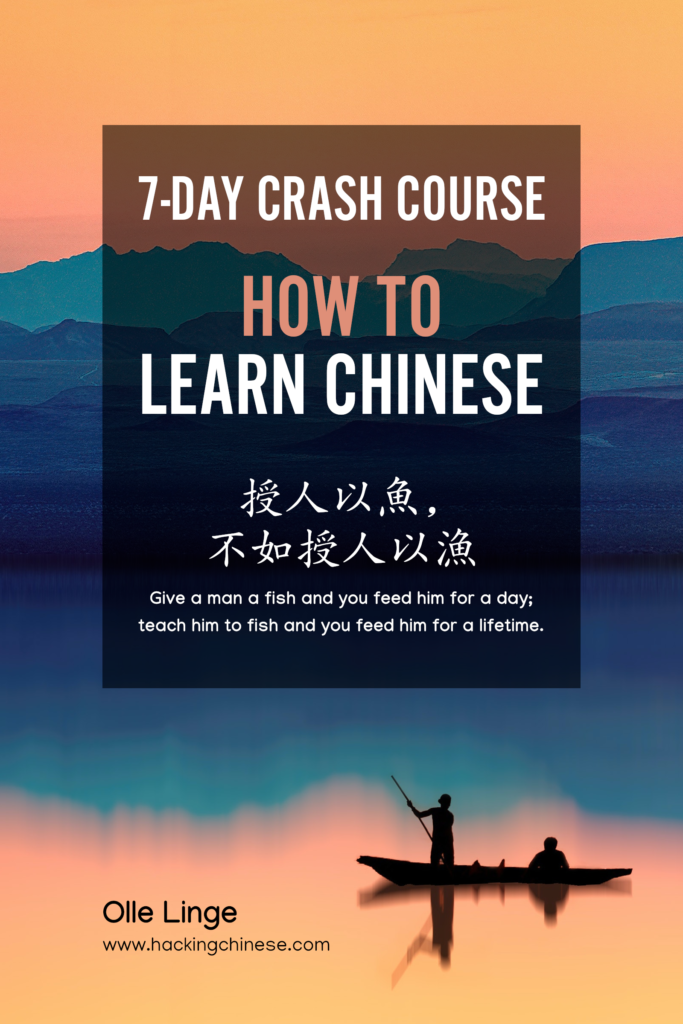 Tips and tricks for how to learn Chinese directly in your inbox
I've been learning and teaching Chinese for more than a decade. My goal is to help you find a way of learning that works for you. Sign up to my newsletter for a 7-day crash course in how to learn, as well as weekly ideas for how to improve your learning!