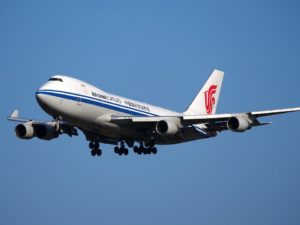 One of the most common myths about language learning is related to the importance of where you are studying, geographically speaking.
Do you have to go abroad to learn the language?
Some people believe it's necessary, but that is not true. Will you learn the language simply by living abroad? No, you won't, as proven by the large number of expats in China who don't speak Chinese or speak it very poorly.
Tune in to the Hacking Chinese Podcast to listen to this article:

Available on Apple Podcasts, Google Podcast, Overcast, Spotify and many more!
The truth is more nuanced. Going abroad to learn Chinese will make some things easier, which in most cases means learning more. In general, living in an environment where the language is spoken will boost your motivation and increase your exposure to the language, which is something you can compensate for even if you study at home, but that requires more effort. I've written more about this here:
Immersion at home or: Why you don't have to go abroad to learn Chinese
What's the best time to go abroad to learn Chinese?
So, knowing that you don't have to go abroad to learn Chinese, but that doing so can help, the next question is when to go. If we ignore unhelpful answers, such as "five years ago", a common answer is "now".
I believe that this answer is only correct in a small number of cases, however. It assumes that you're willing to invest a lot of time and money in studying abroad, probably for years. It also assumes that going to China is something you can just do, which is not the case during the current pandemic.
Why not going to China now could actually be good for your Chinese
While learning in an immersion environment is good, most people are not prepared to stay abroad for many years or settle there permanently. This means that we're looking at a limited amount of time spent abroad.
In that case, it's best to study the language a bit before you go. There are many reasons for this, some of which are more relevant to learning Chinese than languages more closely related to your own, but more about this later.
If you use up your opportunity to go abroad as a zero beginner, you'll run into some problems:
If you go to China without knowing anything at all, you will spend most of your time learning basic things you might as well have learnt at home – Learning a language as a beginner requires you to learn at least a few hundred words before you can really do anything at all. When it comes to the written language, you need a few hundred characters before being able to read even the most basic texts. Learning these words and characters can be done from home. Learning the basic meanings of words using audio flashcards or learning how to write Chinese characters with a fancy app can be done anywhere.
If your beginner courses are taught entirely in Chinese, you might misunderstand or overlook important fundamentals – Normally, the more Chinese you and your teacher speak, the better, but as I have argued elsewhere, strategic use of your native language is essential sometimes. It's very difficult to get a good grasp of how Chinese characters work or why you keep messing up the tones if you can't communicate with the teacher. Some teachers of course speak decent English, but since your classmates might not, many schools have rules about not using English. If you are very good at mimicking and focus only on the spoken language, this is not really a problem, but most adults who learn Chinese can't just pick up the tones effortlessly.
Immersion becomes more useful the more you understand, and is mostly wasted if you know nothing at all  – One of the main advantages of living in a Chinese-speaking environment is that you get exposed to the language a lot. For that to be helpful, though, you need basic listening and reading skills. You're not going to benefit from seeing Chinese characters on signs and billboards if you don't know anything about Chinese characters. Likewise, you'll get more out of the conversations you hear on the bus if you understand at least part of what people are saying. You need comprehensible input, not just input.
Remember, I'm not saying that learning Chinese abroad is bad, not at all; I'm saying that if you have a limited amount of time to stay abroad, don't waste it on learning things you could equally well learn from home.
Once you have acquired basic vocabulary, grammar and so on, your need for input and interaction in Chinese will increase. That's when you will be able to make the most out of your time abroad. Delaying your trip to China because of the pandemic, because of personal or professional reasons, is not really a problem.
Why learning Chinese abroad is not a silver bullet
You might have heard about people who go to France for a year and learn to speak decent French in that time, even without studying much, or you might have learnt some Spanish in an immersion environment and felt it "click" after a while. Being Swedish, I've met many Germans who have lived in Sweden for only a semester and speak more or less fluent Swedish.
The reason this works is because these languages are closely related. More than half the words in English are of French or Latin origin, so if you spend some significant time learning French in an immersion environment, you will be able to connect the dots and make sense of the language.
Once you've learnt a few hundred key words you can associate with words you already know, you'll be able to pick things up naturally simply by paying attention. You will be able to understand what people say to you, and you'll be able to reply with increasing confidence.
This is not the case when learning Chinese.
There is almost zero overlap in vocabulary between English and Chinese, a fact most people don't really appreciate the importance of before they start learning Chinese or another language that is very distant from English. I have argued elsewhere that listening comprehension in Chinese is objectively hard, and the lack of shared vocabulary with your native language further adds to the difficulty.
This is important for the effectiveness of studying abroad. Part of the reason why studying abroad is so good is that you will be surrounded by the language everywhere you go.
But, as I've already pointed out, this only helps you if you can make sense of at least some of what you hear. Getting to a point where this is possible takes several times longer in Chinese compared to many other languages.
So, when should you go abroad to learn Chinese?
When you go depends on many factors, many of which are practical and aren't related to language learning at all, but delaying your stay is not a big problem. Study in your home country and learn the basics before you go.
That will ensure that you know enough words and grammar to make yourself understood, and you will also stand a chance of understanding what people say to you once you go. It will enable you to interact with native speakers and make the most out of your language classes if you choose to enroll at a university or language school. Naturally, the same is true for everyday interactions with locals.
I spent a year learning Chinese in Sweden before I went to Taiwan, averaging maybe 30 hours per week, including all kinds of learning, this means that I had studied for almost 1,500 hours before going. When I arrived, I knew lots of words and grammar, and so benefited greatly from the immersion experience.
Staying longer and beginner learners
Naturally, if you're willing to stay abroad for an extended period (I've spent four years abroad in total), the reason for delaying your trip decreases.
Remember, immersion comes with other benefits, such as a boost in motivation and an easier time finding resources, people to talk to and friends to study with. While you might not need a boost in motivation right away (most students are very enthusiastic when they set out), the ease of access to the language and related resources really do help.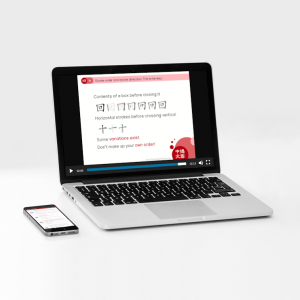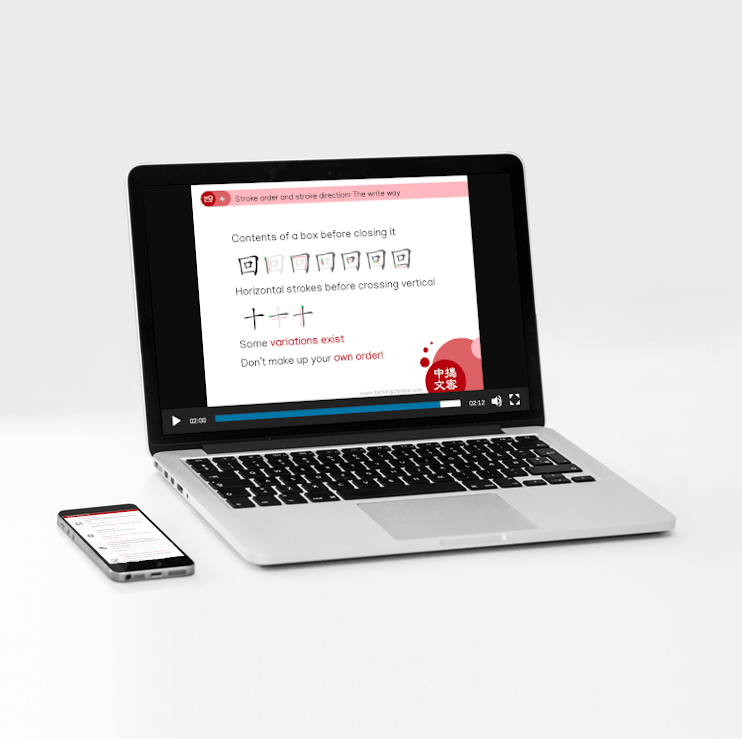 If you go abroad as a beginner, you can compensate for what your teacher might not cover by looking for advice online.
In fact, Hacking Chinese was launched with this very intent in mind. I started to notice things I thought my teachers should have covered or done differently, and started writing about it. I've also built a course aimed specifically at beginners, which covers many things your teacher probably won't go through properly or in a way that you'll be bale to absorb.
Unlocking Chinese: The Ultimate Guide for Beginners
Still, it might be impractical or impossible to go right now, so just focus on building the basic skills that will allow you to make the most out of your stay once you go!
Have you learnt Chinese abroad? What do you think?
As mentioned above, I moved to Taiwan after having studied Chinese for a year in Sweden. I felt that turned out pretty well.
When did you go abroad to learn Chinese?
Where did you go?
Did you wish you had gone earlier or maybe later?
Any advice for other students in a similar situation?
Conclusion
You can learn Chinese wherever you live, but doing so in a Chinese-speaking environment makes certain things easier. However, not going right now is not really a problem, especially if you're a beginner.
This is a matter of efficiency: you want to make sure you can spend the time abroad learning things you can't learn as well at home. Basic vocabulary can be easily learnt from home, while having conversations with locals and eavesdropping on conversations on the bus are much easier in China.
Editor's note: This article, originally from 2010, was rewritten from scratch in September 2020.
---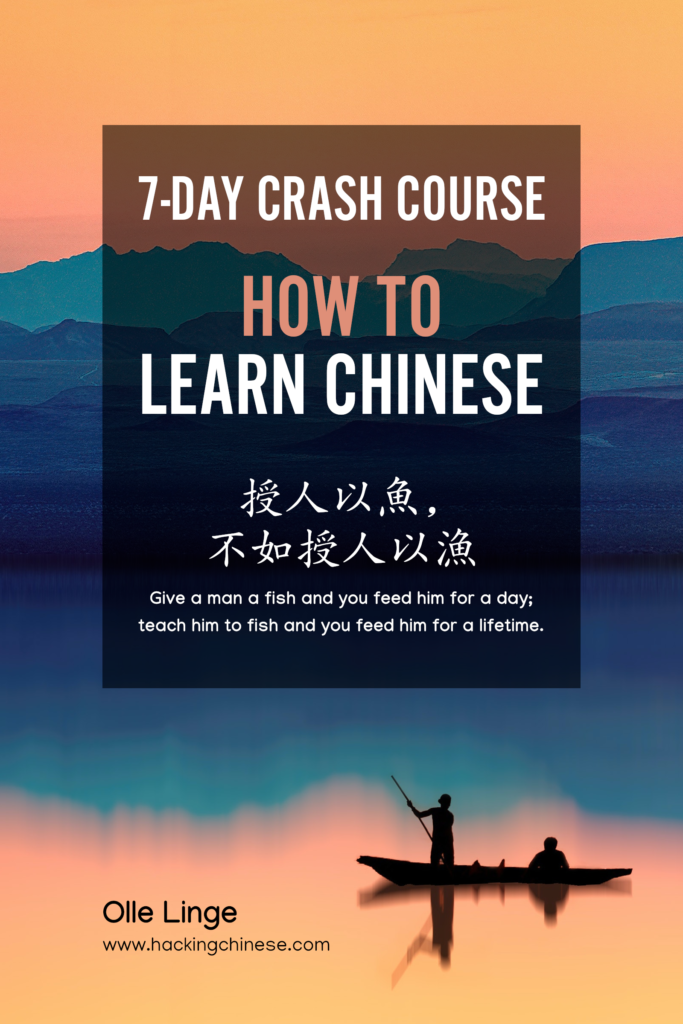 Tips and tricks for how to learn Chinese directly in your inbox
I've been learning and teaching Chinese for more than a decade. My goal is to help you find a way of learning that works for you. Sign up to my newsletter for a 7-day crash course in how to learn, as well as weekly ideas for how to improve your learning!