Unlocking Chinese course content
Section 1: The keys to successful learning
Episode 1: Unlocking Chinese: An Introduction (6:02)
Episode 2: My story: How and why I learnt Chinese (5:27)
Episode 3: Goals and expectations: Learning on your terms (4:27)
Episode 4: The three things you need to become a successful student (5:50)
Episode 5: Courses, textbooks and teachers: Do you need them? (7:09)
Episode 6: Adopting a healthy attitude towards learning (6:27)
Section 2: Unlocking spoken Chinese
Episode 1: What you need to start speaking (4:38)
Bonus: Dialects, accents and standard pronunciation (2:51)
Bonus: More about finding someone to practise speaking with (2:31)
Bonus: Learning to speak a new language as an introvert (2:48)
Episode 2: Say it like a native, part 1: Tones (5:59)
Bonus: Saying the tones? I can't even hear them! (2:20)
Bonus: Nailing the neutral tone to sound more natural (2:21)
Bonus: More about the low tone (1:52)
Bonus: Tone pairs (7:31)
Bonus: The changing tones of bù and yī (1:51)
Bonus: How to verify that your tones are right (3:43)
Episode 3: Say it like a native, part 2: Finals (6:45)
Bonus: Writing pronunciation: Pinyin, Zhuyin and IPA (2:46)
Bonus: Say it like a Beijinger: Erhua (1:49)
Episode 4: Say it like a native, part 3: Initials (9:26)
Bonus: Mastering pronunciation by mimicking (2:42)
Episode 5: What you need to understand spoken Chinese (4:38)
Bonus: Unlocking Chinese through music (1:44)
Episode 6: Chinese immersion at home and abroad (5:13)
Bonus: I don't understand, it's too hard! What should I do? (2:07)
Section 3: Unlocking words and sentences
Episode 1: How to learn words and not forget them (5:10)
Bonus: Upgrading your memory with mnemonics (3:23)
Bonus: Spaced repetition software: An efficient way to remember anything (2:08)
Episode 2: Build and understand sentences in Chinese (5:14)
Episode 3: Translating without sounding like a foreigner (3:56)
Section 4: Unlocking written Chinese
Episode 1: Understanding Chinese characters, part 1: Inventing a script (7:30)
Episode 2: Understanding Chinese characters, part 2: Functional components (5:54)
Bonus: Simplified and traditional characters (2:09)
Bonus: Learning your first characters: A tutorial (5:25)
Bonus: Do I really need to write characters by hand? (2:29)
Bonus: Stroke order and stroke direction: The write way (2:12)
Bonus: Handwriting: Easy to read, not beautiful (2:55)
Bonus: How to type characters on digital devices (2:31)
Bonus: Chinese characters in a digital world (2:11)
Episode 3: How to remember Chinese characters (6:42)
Episode 4: Deciphering Chinese text: What and how to read (5:26)
Bonus: Reading in Chinese is hard, but you can make it easier (1:51)
Section 5: Your roadmap for learning Chinese
Episode 1: Four types of activities you need to reach your goals (5:46)
Episode 2: How to combine learning Chinese with a busy life (6:29)
Bonus: Low-intensity learning for every occasion (2:20)
Episode 3: An example: Ben's roadmap to learning Chinese (6:39)
Episode 4: Getting things done: Don't let your dreams be dreams (5:17)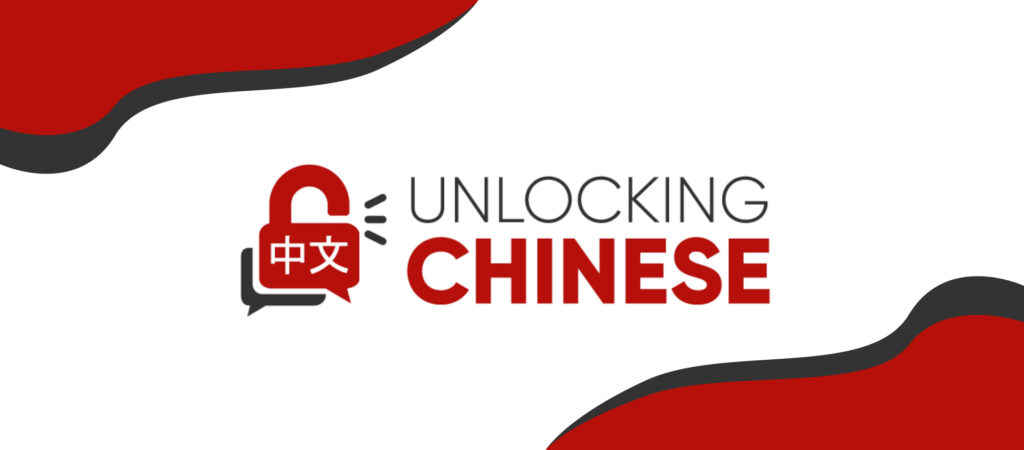 Designed for complete beginners
and those with some experience
Unlocking Chinese is meant both for students who have no experience learning Chinese and those who have studied a bit, but found it confusing or didn't know what to do. If you know how to pronounce Mandarin, can have a basic conversation and read simple text messages in Chinese, this course is not for you.
Chinese language content, including a sentence pack created to gradually introduce you to 150 basic words and the most common sentence patterns.
Essential knowledge about the language, such as how the writing system works and a structured approach to all the sounds in Mandarin.
Strategies and techniques, teaching you how to learn all aspects of the language, including how to practise tones and how to remember Chinese characters.
Tools and resources, helping you navigate the jungle of online and offline tools and resources for learning.
Sneak peek at an episode about basic tones
Built on a decade of learning and teaching
Solving the problems of hundreds of students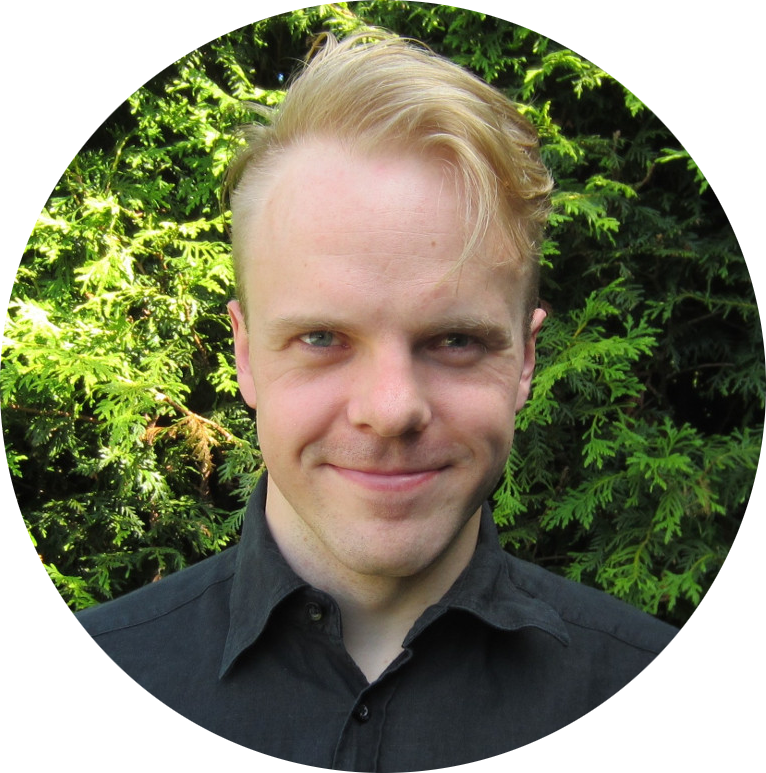 Hi! My name is Olle Linge. I started learning Chinese when I was 23. Since then, I have studied in many settings: serious immersion programs abroad, high-intensity programs at home, online courses, and on the side while working or studying other things.
I've also studied in a graduate program for teaching Chinese as a second language, taught entirely in Chinese mostly for native speakers, and have taught Chinese for many years, including courses in professional development for teachers.
But this course is not built only on my experience. To make sure the course covers topics that beginners often struggle with, I surveyed almost 300 students about what advice they would give themselves as beginners. I analysed the results and the result is this course!
Frequently asked questions
What do I get when I enrol in the course?
You will get full access to all course content immediately. You can then watch the video episodes and work through the content at your own pace.
How long is the course?
The video episodes add up to a bit less than five hours, but working your way through all the content takes much longer than that. I estimate that the course takes between fifty and a hundred hours, including working through the sentence pack and pronunciation exercises.
How much will I know when I've completed the course?
You will have solid foundations in pronunciation (including tones of course), Chinese characters, grammar, learning techniques and study management. You will also learn around 200 characters and words, for listening, speaking, reading and writing.
I've studied some Chinese already, is this course for me?
If you consider yourself a beginner, this course is for you. If you can already have basic conversations in Chinese, know a few hundred characters or words and know roughly what you're doing, this course is not for you. Instead, I suggest you check out my other course, which focuses even more on how to learn and is for students on all levels.
When does the course start? When does it end?
The course is open for enrolment year-round. You decide when to start when to finish, and if you slowly work your way through the course over a few months or power through in a few days.
What if I don't like the course?
Don't worry! I have a 30-day money-back guarantee, meaning if you buy the course and then find that it's not for you, I'll give you your money back. After all, the goal is to help you improve how you learn Chinese, and if I can't achieve that goal, I'll return your money, no questions asked. Please note that if you enrol with feedback, you can't demand a refund once I've given you feedback.
What do I need to take the course? Is everything included?
You need a device connected to the internet. The contents are provided online but can also be downloaded if you want to use them when travelling or offline. The course is a stand-alone product and requires no further purchases to be effective. However, the course does contain recommendations of books, apps and services that can help you learn Chinese and some of these are paid!
How can I get in touch if I have more questions?
You can contact me directly at editor@hackingchinese.com.
Money-back guarantee, no risk involved
Not sure if the course is suitable for you or if you will like the content? The course is built on thousands of hours of studying, teaching and researching how to learn Chinese, as well as surveys answered by almost 300 students. I'm confident the course is good, but we're all different and what if it doesn't work for you?
Don't worry! I have a 30-day money-back guarantee, meaning if you buy the course and then find that you don't like it, I'll give you your money back. After all, the goal is to help you improve how you learn Chinese, and if I can't achieve that goal, I'll return your money, no questions asked.
Honestly, though, I think you will look back at this a year from now and consider this an investment worth making. It saves you an enormous amount of time spent not knowing what to do or learning the wrong things. Remember, the course is built explicitly on what beginners need and what other courses and programs often leave out!
---
"Unlocking Chinese provides the absolute beginner with a strong foundation of Mandarin Chinese. The videos contain multiple useful tips on learning foreign languages in general as well as how to apply those tips specifically to learning Mandarin Chinese.  The dialog and transcripts contain everything you need to learn essential sentence structures and basic vocabulary."
– Brian
Reach your goals and avoid common mistakes
Unlocking Chinese addresses the most common questions and problems beginners have. The course also helps you stay clear of the traps and pitfalls. You could learn all this without help or guidance, but it would take many years of full-time studying and tens of thousands of dollars in course fees and learning materials.
And by the time you figure out how to learn characters, tones or something else, you will already be an advanced learner who knows these things. You will be able to look back and see the error of your ways and what you should have done instead.
This is exactly the situation I find myself in now. I wish I had known these things when I was still a beginner. I wish I had learnt the tones correctly from the start, I wish someone had shown me how characters work and how to structure my learning. This is what I offer to do for you, so you don't have to go the long way round!
Get started today!