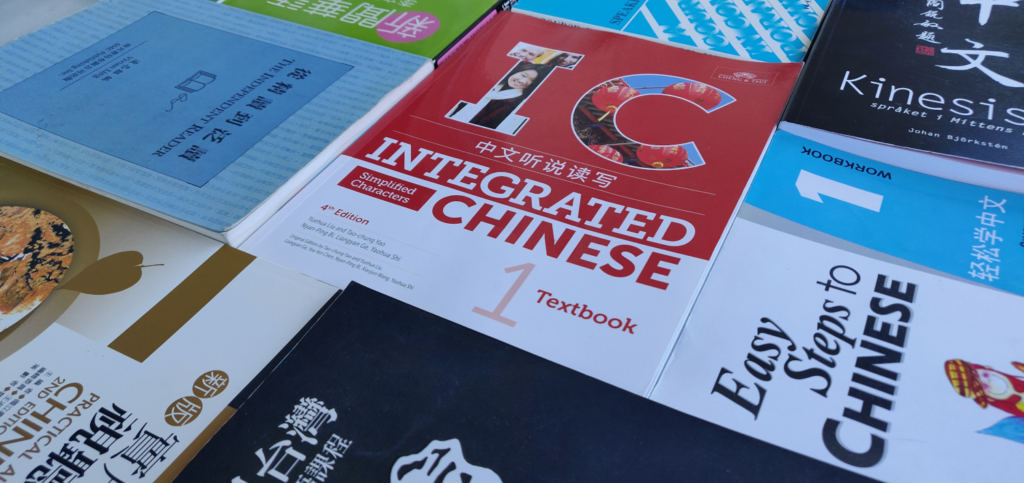 Have you used a textbook to learn Chinese? Most students will say yes, because textbooks are popular not just in formal education, but also outside classrooms, where they can provide extra structure and guidance.
Still, the most common method is not always the best one, and you don't have to search online for long to find people who say that textbooks are holding you back, and that you should throw them away to unleash your full potential.
So should you throw away your Chinese textbook? Let's find out!
Tune in to the Hacking Chinese Podcast to listen to the related episode:

Available on Apple Podcasts, Google Podcast, Overcast, Spotify, YouTube and many other platforms!
Are Chinese textbooks useful? For whom?
On Hacking Chinese, my goal is to help you learn Mandarin in a better way. That means that I focus on you as an individual student, not a whole class of students. Textbooks might offer certain benefits for teachers, schools, or whole education systems, but that's not what I'm interested in today. The fact that using a textbook saves your teacher time is irrelevant for whether or not you should use a textbook or not.
I don't know you personally, however, and your particular situation does influence how useful a textbook is. My hope is that by reading the following discussion, you'll be in a better position to judge if you should throw away your textbook, or if not what you should use it for.
The most important individual factor is your level of Chinese. The need for textbooks decreases the more Chinese you know. As a beginner, everything is new and you have have more questions that you can possibly find answers for:
What should you learn first?
How does Chinese characters work?
What tools should you use?
How does word order work in Chinese?
What are tones?
A textbook introduces useful language in context and explains how it works. It gives you a path to follow and makes many choices for you, including ones you might not be aware of yet. Instead of spending a few months figuring out how you want to learn Chinese, a textbook allows you to get started right away and figure out the details later.
As a more advanced student, you know your way around, and even if you haven't mastered the language yet, you do at least know what you don't know. This means you're in a better position to take control of your own learning, with or without a textbook.
Let's have a closer look at some advantages of using textbooks to learn Chinese!
5 reasons why you shouldn't throw away your Chinese textbook
As you can see, I think there are many good reasons to use a textbook to learn Chinese, especially if you're a beginner. If you don't know which textbook to pick, here are a few popular examples with some minimal comments from me:
However, this article is about both pros and cons, so let's turn to the disadvantages of using textbooks to learn Chinese. There's a reason why some people advice you to throw away your textbook!
6 reasons why you should throw away our Chinese textbook
Before I go through some of the downsides of using a textbook to learn Chinese, I want to clarify that I'm talking about mainstream textbooks in general. There will always be specific textbooks that manage to avoid some of the disadvantages listed below and might be particularly useful for certain students, but this discussion is about textbooks in general.
So, why should you at least consider throwing away your textbook?
To summarise, textbooks do offer a path to progress that seems easy and safe, but this is unlikely to be the right path for you. Textbooks only cover a small fraction of the the activities you should engage in to learn the language, and while this needn't be a problem if you compensate for this on your own, most students don't!
So should you throw away your Chinese textbook?
No, I don't think so, but it shouldn't be the main focus of your efforts to learn Chinese. As we have seen, textbooks can be a great source of guidance, as well as useful language and explanations of it. The problem is that many seem to believe that this is all there is to language learning, but as Nation's model suggests, this is far from true.
This problem is made worse by the fact that formal education in general shares some of the disadvantages with textbook, maybe because the two are linked. Textbook authors try to write books that teachers want to use, and teachers want textbooks because it makes teaching easier for them. What's best for students is often forgotten.
Let's end this article with some practical tips for how to move forward with textbooks:
Questions for you
How much have you relied on textbooks when learning Chinese?
What did like about the textbooks you've used?
What do you think are the most serious drawbacks?
Would you advise other learners to throw away their textbooks?
Leave a comment below to let the rest of us know!
---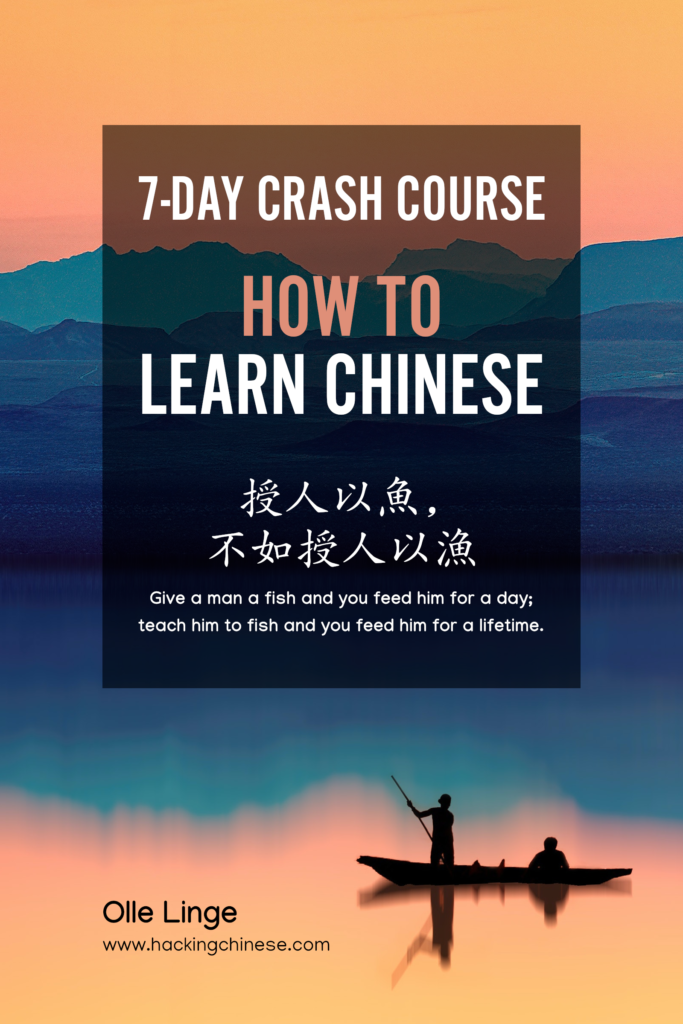 Tips and tricks for how to learn Chinese directly in your inbox
I've been learning and teaching Chinese for more than a decade. My goal is to help you find a way of learning that works for you. Sign up to my newsletter for a 7-day crash course in how to learn, as well as weekly ideas for how to improve your learning!