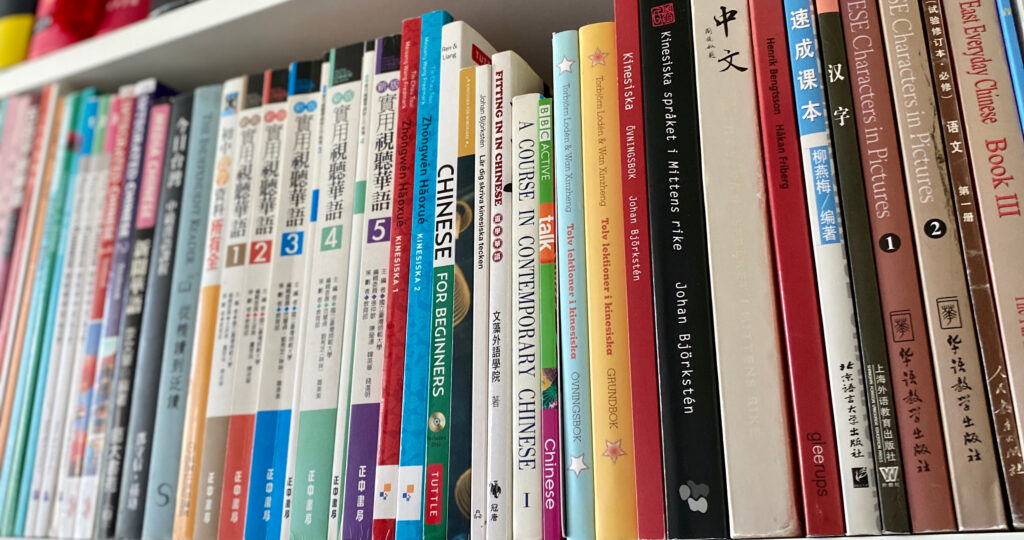 Whether you're learning Chinese on your own or are taking a course, textbooks can be useful resources, especially when you start out. They serve you the most important words and sentence patterns, put them in a meaningful context, and provide you with with basic input in the form of listening and reading. They also tell you you basic things about the language that might be useful to know.
However, textbooks also have serious drawbacks. As I discussed in Analyse and balance your Chinese learning with Paul Nation's four strands, a balanced diet of Mandarin should contain mostly meaning-focused activities. For something to be meaning-focused, the language and content need to be familiar to a high degree, preferably 95% or more. This disqualifies the texts in all major textbooks series available, as they contain far more new content than that. Other activities, such as textbook exercises, are also disqualified because they rarely focus on meaning.
Tune in to the Hacking Chinese Podcast to listen to the related episode:

Available on Apple Podcasts, Google Podcast, Overcast, Spotify, YouTube and many other platforms!
As I also said in that article, language-focused learning shouldn't take up more than 25% of your studies, but if you follow a standard curriculum using a standard textbook, you're likely to spend almost all your time with language-focused activities. The activities I just said don't count as meaning-focused are all examples of language-focused activities, and sometimes bad language-focused activities at that.
The only part of a standard textbook that might count as anything else is unit-final extra reading and listening, where the textbook authors recycle everything you have learnt throughout a unit. This extra content is great, but is woefully inadequate.
This doesn't mean that textbooks are useless for learning Chinese, however, but it does depend on how you use them. Let's first have a look at what one textbook can do for you, before we move on to the benefits of using more than one textbook. I will start by talking about textbooks for beginners and then continue to more advanced learners later in the article.
A textbook introduces useful language in context and explains how it works
Here are a few reasons what you can get from a single textbook:
Textbooks contain language that is common and useful for students. This selection is valuable, because the authors' guesses are better than most, and they also avoid overly complicated language that would be a waste of time at your current level. Thus, anything you find in a beginner textbook can be counted on being useful. Naturally, it's rarely a good idea to study words from a list, but most textbooks do a decent job of integrating words in dialogues and texts. If you're a beginner, this is very important, as this is often your only chance of being able to make sense of any Chinese.
Textbooks explain how Chinese works. This is not necessary when children learn languages, but understanding roughly what's going on is helpful more helpful for adult learners. This is especially true if you don't have someone who's willing to talk to you all the time in level-adjusted Chinese, spoon-feeding the input you'd need to figure out things for yourself. A good example of this is that having a basic understanding of how characters work make the easier to learn. Still, don't confuse learning about words and grammar with actually being able to use them.  Chinese is best learnt implicitly through exposure with only a seasoning of explicit instruction.
Like I said above, the main problem with textbooks is that none of this counts as meaning-focused learning or fluency development; it's all language-focused activities. If this is all you do, you'll regret it later when you realise your Chinese isn't as good as you think it ought to be.
Why you should use more than one Chinese textbook
A natural follow-up question to the above argument is that if textbooks won't provide the type of learning you need, what will? While I could talk about immersion (at home or abroad) or comprehensible input, the truth is that as a beginner, it's difficult to get your hands on Chinese content you can make sens of using your as yet limited understanding of the language. Sure, if you have a great teacher who can help you or find yourself in the perfect learning environment, that will work, but for most people, that's not a realistic option. Instead, I'll propose a simpler solution that might sound counter-intuitive at first: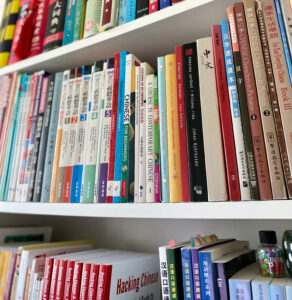 Use more than one textbook!
Wait, if using one textbook is bad because it contains the wrong kind of practice, wouldn't using more textbooks make it even worse?
No, it won't; let me explain.
The main problem with textbooks is that they throw too much new language at you. The problem with not using textbooks at all is that it's hard to find listening and reading content elsewhere that isn't even worse in this regard.
Here's the solution: If you study the first three chapters in a textbook, then put it away and study the first three chapters in a second textbook, most of the words will already be familiar to you because even if textbooks are different, they are not that different. Maybe you won't get to 95% familiarity, but you probably will when you get to the third textbook.
In practice, you can vary this approach as much as you want. Maybe you only want to study one chapter in the book before you pick up the second and third textbook, maybe you want to study five chapters. Perhaps you have access to lots of textbooks and want to use seven of them. Feel free to experiment!
Which textbooks you use doesn't matter that much as long as they don't have horrible text and/or audio. You might want to use the language-focused activities in one of the textbooks you use (probably the first), but for the subsequent textbooks, you'll only use the text and audio. And by the way, make sure you listen before you read whenever possible! The exercises in most textbooks are terrible, so you can ignore those for the most part anyway. I wrote about which textbooks to use (among other resources) here: The 7 best Chinese reading resources for beginners.
Additional textbooks are useful for intermediate learners as well
One way of looking at a textbook is to say that it's your guide to an unknown landscape you find yourself in after parachuting from high altitude. It leads you along a carefully blazed trail of ever increasing difficulty. If you were to draw a map of your learning, the centre is where you landed, and the further away you move, the more difficult the Chinese you encounter becomes. As you follow the guidance of your textbook, you quickly leave the landing point to explore far and distant lands beyond the horizon.
However, you mustn't fool yourself into thinking that being able to walk a distance in one direction means that you know everything else within the same distance from your starting point. The language landscape is huge and there's a lot to explore even if you stay close to your starting point. Approaching more difficult challenges doesn't mean that the easier ones are all mastered. Thus, it's perfectly possible to finish a whole textbook series that ends with chapters covering complex content, but still be bad at basic conversations. Here's an image I made to illustrate this point, where green shows the known and white the unknown. On the left, you see the result of following a textbook series and on the right you see the result of an approach that maximises your ability to use and understand Chinese.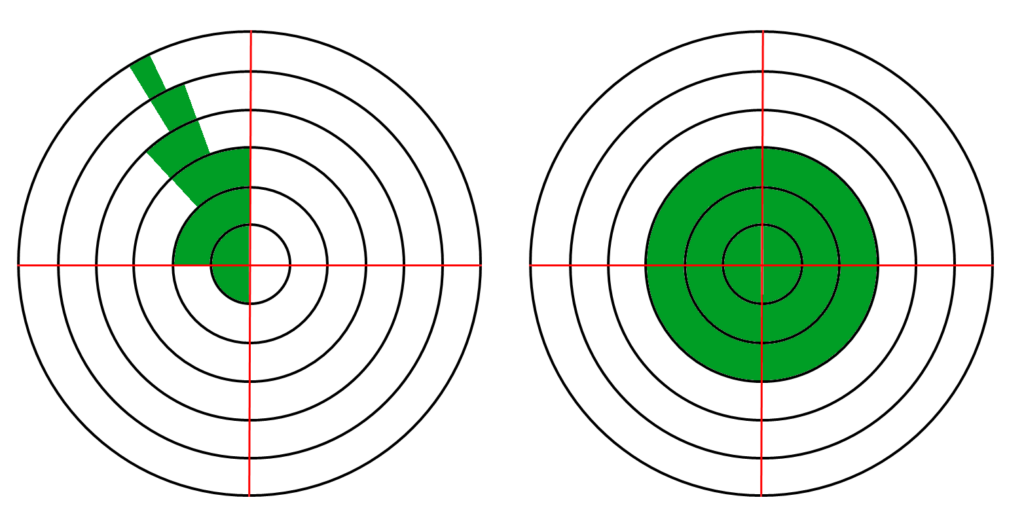 The image is from The illusion of advanced learning and what to do about it if you want to read more about this particular phenomenon.
Additional textbooks solidifies your fundamental knowledge of Chinese
So, how might additional textbooks be used here? If you use an additional textbook, it provides a new and different guided tour through the landscape, which should be at least partly familiar by now. As you can see in the above image, the innermost true beginner circle is very small, but the more you learn, the longer the circumference becomes. As an intermediate learner, you're unlikely to find that chapters overlap perfectly, but you will see significant overlap, while also benefiting from the areas that don't overlap.
The vocabulary in each textbook is chosen by different authors with slightly different perspectives, leading to another set of words somebody thinks you really should know. No author can include all words they think are necessary in a single textbook series; they have to select some and omit others, but if you use more than one textbook, you will get a more complete picture. In the image above, using more than one textbooks will make it more likely that a larger area of the inner circles are coloured green.
Let's illustrate what I mean with a simple example. All standard textbooks I've seen cover sports and hobbies in some way, but they all vary in which activities they cover. Some might be written for Americans and cover baseball, others might focus on basketball or something else. In yet a third textbook, the main characters might go swimming instead. By reading several different chapters on a similar level that all cover sports, you strengthen your fundamentals, which is much more important than racing ahead to more complex topics.
In fact, not only textbooks are guilty of this. Word lists for language proficiency exams like the HSK or TOCFL also omit some very high-frequency words or include them but much later than you'd think. I've written about this in one article for each test:
Language learning is about more than textbooks
Please note that just because I recommend using more than one textbook here, that doesn't mean that you should only rely on textbooks for listening and reading practice. As soon as you get past the very basics, you should try to find podcasts and graded readers to further expand your learning. This is a completely different topic, though, and if you want to know what to read and what to listen to, you can check out these two articles:
The 10 best free Chinese reading resources for beginner, intermediate and advanced learners
The 10 best free listening resource collections for learning Chinese
Conclusion: You should use more than one textbook
Whether you're a student or a teacher, I recommend that you use more than one textbook, especially at a beginner and intermediate level. For beginners, textbooks beyond the first one solves the problem of too much unfamiliar content. For intermediate learners, more than one textbook offers breadth rather than introducing too advanced topics too early. Following one single textbook series to the end and not doing much else beyond that is never a good idea, but using a whole range of textbooks at once is great!
Editor's note: This article, originally published in 2011, was rewritten from scratch in May, 2022.
---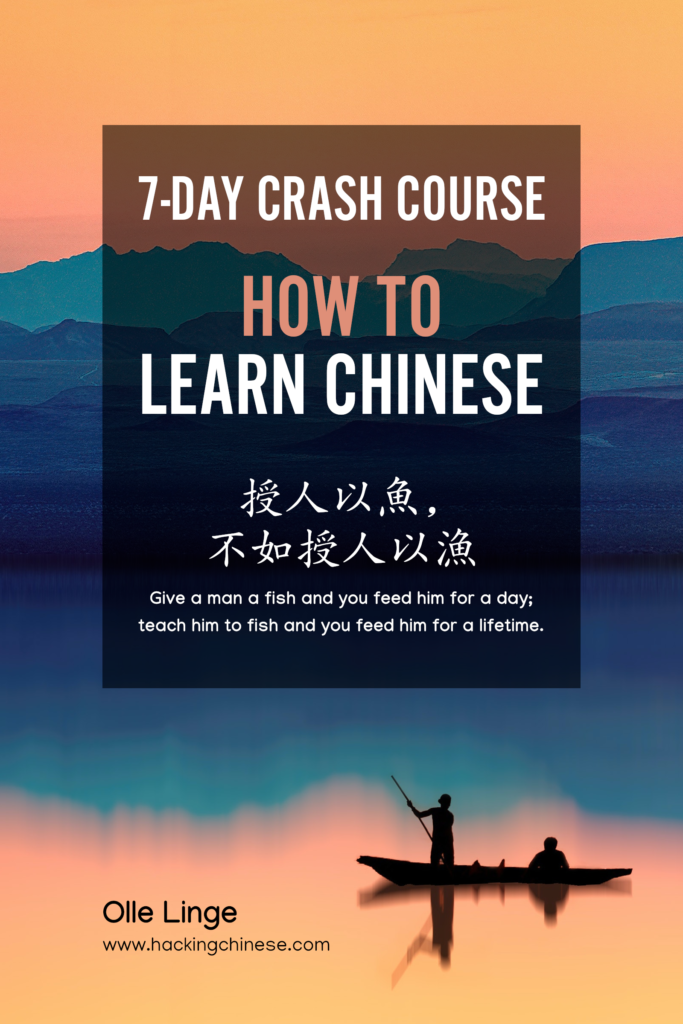 Tips and tricks for how to learn Chinese directly in your inbox
I've been learning and teaching Chinese for more than a decade. My goal is to help you find a way of learning that works for you. Sign up to my newsletter for a 7-day crash course in how to learn, as well as weekly ideas for how to improve your learning!