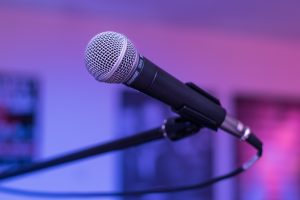 Have you listened to a recording of yourself speaking Chinese, only to find that your voice sounds unfamiliar and strange, like another person? Then you're not alone!
If you think your voice sounds strange when you listen to a recording of it, it means that you haven't spent enough time listening, mimicking and recording. Since I reckon that many readers answered "yes to the question if you think your voice sounds weird, I decided to write this article.
Tune in to the Hacking Chinese Podcast to listen to the related episode:

Available on Apple Podcasts, Google Podcasts, Overcast, Spotify, YouTube and many other platforms!
Listening to your own Chinese voice
Just to get it out of the way, everybody thinks their voice sounds strange when they hear a recording of it the first time. This is because the voice you normally hear in your head when you speak is not only transmitted through the air, but also directly through your skull. What you hear is a combination of these; what other people hear is just the part transmitted through the air.
The awkwardness of hearing yourself speak and sounding like someone else goes away if you listen to your own recordings a lot, though. I've listened through many hundreds of hours of my own voice, partly because of language practice and analysis, partly because I've edited more than a hundred podcast episodes and three video courses here on Hacking Chinese. Most of this is in English, but I've heard my fair share of myself speaking Chinese too.
Why recording yourself speaking Chinese is such a great idea
Recording yourself provides a convenient, enlightening and cheap way to improve your spoken Chinese, including pronunciation, which is hard to get at in any other way if you don't hire a professional teacher to do it for you. Even with such feedback available, I would recommend listening to your own recordings regularly!
When you listen to your own Chinese, there can be two outcomes:
If you need help and guidance, it's best to ask someone trained to teach pronunciation (I include feedback as an option in my pronunciation course, for example). If you can't find that, any native speaker will do. Just ask them to highlight what you do wrong and have them say it for you to mimic. They may or may not be able to explain the difference. They may also try, but (unwittingly) give you the wrong explanation. You can also use this smart method to get more honest feedback.
For more about getting feedback, check How to get honest feedback to boost your Chinese speaking and writing:
How to get honest feedback to boost your Chinese speaking and writing
Record a voice diary, voice messages or read aloud
You can record anything you want; it needn't be formal in any way, and you can talk about whatever you want. Here are some examples:
A voice diary (which needn't be interesting, so simply talk about what you did recently)
Voice messages on your phone to a friend or a tutor (I've written more about this here)
Your own speech in class (presentations, discussions, dialogues, text reading)
Conversations with tutors or language exchange partners (but make sure they're okay with it)
Your own attempt to verbalise actions you're performing (see this post for more about this)
A text you're reading or have read recently (pick something you're familiar with, as reading aloud is hard)
Recording your Chinese speaking for benchmarking purposes
Recordings of your own voice can also be useful for benchmarking purposes. If you're a beginner, your pronunciation will improve rapidly as you ar starting from knowing nothing at all about it, but when you've been learning for a while and reached the intermediate plateau, it might start to feel like you're no longer making progress.
By recording your spoken Chinese regularly, you can check if this is actually the case. Naturally, if you've studied for two years, spending a few hours practising might not yield noticeable results, but if you keep at it for three months, you should notice improvements. That's slow enough that you won't notice progress subjectively as you practise, but if you compare a recording you've done today with one you did three months ago, you will notice differences much more clearly.
If you're not in the habit of recording yourself occasionally, recording something today so you can return to it three months from now to see if you've made progress!
It's time to get to know your own Chinese voice
Most people won't feel comfortable publishing recordings of the kind discussed here, but you could do so if you want to elicit feedback from people online or if you want to make it easier to share. If you publish or not isn't the point, though, the point is that you should listen to your own recordings and let the conclusions you draw guide your learning.
So, what are you waiting for? Decide on one of the methods mentioned above and get started! It will take a while to get used to your own voice, but the mild awkwardness you will feel during the process is well worth it.
Hacking Chinese Pronunciation: Speaking with Confidence
As mentioned above, I have a video course covering everything you need to know about Mandarin pronunciation, including all the sounds and tones, as well as how to learn. To see the full curriculum and all the extra content included, please check out the course information page here: Hacking Chinese Pronunciation: Speaking with Confidence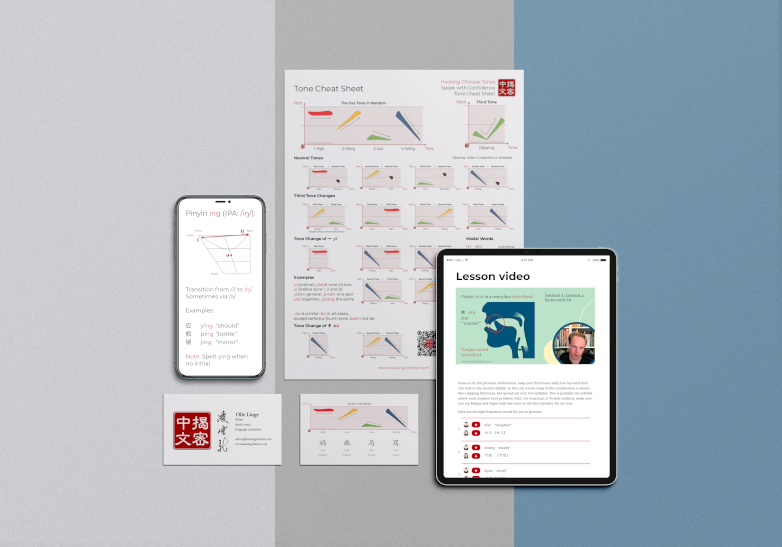 ---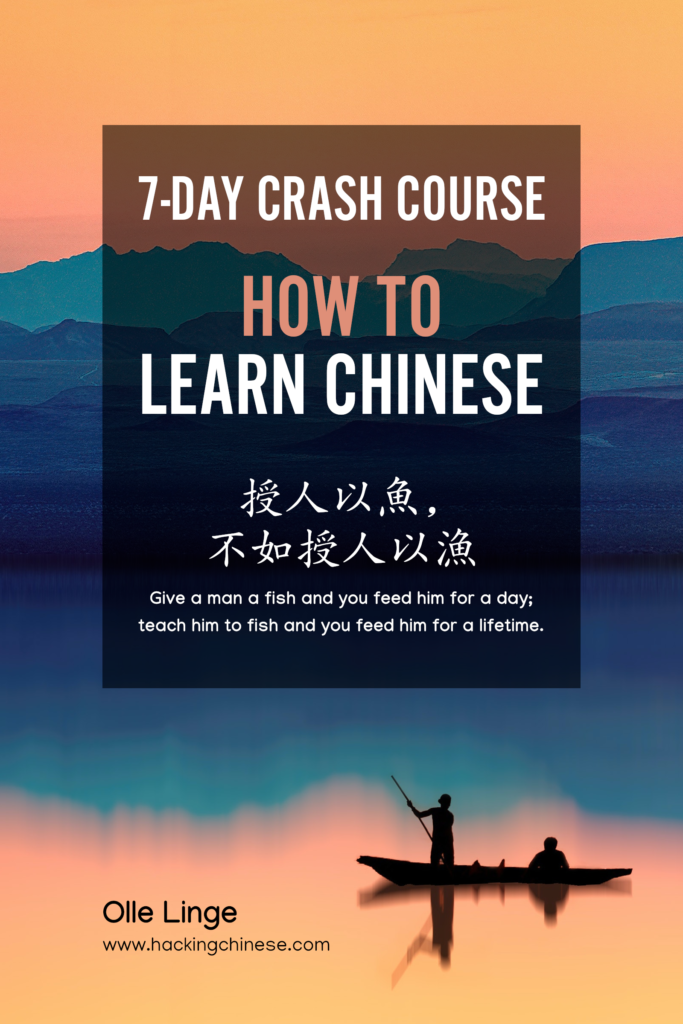 Tips and tricks for how to learn Chinese directly in your inbox
I've been learning and teaching Chinese for more than a decade. My goal is to help you find a way of learning that works for you. Sign up to my newsletter for a 7-day crash course in how to learn, as well as weekly ideas for how to improve your learning!