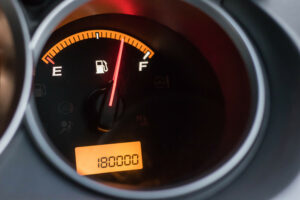 The most important factor determining how much Chinese you learn is how much time you invest. What you study and how also matter, of course, but if you don't put in the hours, the best method and learning materials are of no use.
If you study more, you will learn more, but what if you don't feel like studying more? What if you feel frustrated after banging your head against a difficult wall of text for an hour?
What if you feel like uninstalling your flashcard app? What if you really don't want to have a conversation with anyone right now?
Tune in to the Hacking Chinese Podcast to listen to the related episode:

Available on Apple Podcasts, Google Podcast, Overcast, Spotify, YouTube and many other platforms!
The answer is that you should study something else, and maybe also reconsider what studying really is. Studying is not limited to a small set of activities prescribed by language courses and textbooks. There's a whole range of activities that will help you learn Chinese that many people don't even realise can be useful!
A full spectrum of activities for learning Chinese
The key realisation I want to to discuss in this article is that there is a vast number of activities that will help you learn Chinese, and that they can be placed on a spectrum from those that consume a lot of your energy to those that are relaxing enough that they actually give you energy back.
Learning Chinese is not a competition in masochism, so it"s not the case that more demanding activities are always better. An activity might feel demanding because you lack motivation, because it's boring or because it seems pointless to you. Clearly, making an activity more demanding in this way doesn't mean that you learn more.
Conversely, an activity can feel easy because you're in a state of flow, are highly motivated and have a clear purpose in mind. This clearly doesn't mean that you learn less. Rather the opposite, in fact.
If you don't feel up to it, don't do it
In order to invest the thousands of hours necessary to learn Chinese, you need to find ways of studying that you enjoy. This is very serious advice, because if you don't like what you're doing, you're bound to spend less and less time or even quit entirely. You might be able to force yourself to study diligently for a short time, but in the long run, this won't work.
This is particularly important when you study full time, but it can be applied to any learning situation, including those not related to Chinese at all.
Thus, the basic rule should be that if you don't like engaging in a certain activity, you shouldn't. This doesn't mean that you should skip listening entirely because you don't like listening, it means that if you don't like this particular listening exercise in your textbook, you should find something else to listen to.
If you don't enjoy a certain podcast, find another one. If you don't like podcasts, find something else to listen to. You can start here, if this happens to be your particular problem:
The 10 best free Chinese listening resources for beginner, intermediate and advanced learners
If you don't feel up to it, do something else instead
This is where the spectrum of learning activities comes into play. By building up an arsenal of useful activities for learning Chinese with different demands and requirements, you can make sure that there's always something you can do.
If you don't feel like engaging in one activity in your arsenal, simply switch to another one, preferably something you feel like you're up to at the moment. If that doesn't work either, keep moving down the spectrum to less and less arduous forms of learning until you find something that works for you in the current situation.
If it's too demanding, gear down
Everybody's different when it comes to what we find demanding, but here's an example of how I might rank some listening activities, from most demanding to least demanding:
Listen to someone reading a written news article aloud about  a topic that's new to me
Listen to rapidly spoken, regionally accented Mandarin in a TV-show I'm not familiar with
Listen to someone introducing or teaching something I don't know much about to an audience
Listen to someone I usually listen to talking about a new concept
Listen to someone I know talking about a topic I know well
Listen to something  I've listened to before, albeit not studied
Listen to something about Chinese or China in English or Swedish
Listen to something I've both listened to and studied thoroughly before
Listen to Chinese music when I know the lyrics by heart already
This list is somewhat arbitrary and could have been made less or more detailed, but I think the general idea should be clear, even if your list might look different.
The problem is that many students know that they should listen more, but then only consider the really demanding activities as true studying, not realising that any kind of learning is better than no learning. If you're too tired to keep listening to that podcast episode, then don't do it, re-listen to another episode you have already studied instead. If you don't feel up to that either, at least put on some Chinese music or may tune in to my podcast, which isn't in Chinese, but obviously still related to learning Chinese.
If you have to do it anyway, choose the best time
Naturally, you will often encounter things you just have to do or situations where choosing a different activity is not an option. If plan ahead of time, you can at least make sure you tackle them at the least bad time. f you just can't concentrate on on a complex grammar assignment, perhaps after lunch or before dinner will be better?
It's worth to engage in some introspection and self-experimentation here to figure out your own biological prime time, i.e. the time of day you function best and where you should tackle the most difficult cognitive tasks. If you're an automaton in the morning, it makes sense to clear routine tasks after breakfast and save the rocket science until later. The reverse is as important, if you are a morning person, don't clear routine tasks after breakfast, but save them for later.
Studying the right thing at the right time
I might write an article about biological prime time and related concepts at some point, but for now, I'll refer to this simple worksheet from Clemson University. Please note that these things are highly individual, and that they can also change over one's lifetime. I have of course written about related topics here on Hacking Chinese, most notably this article about time quality:
The take-away here is that you should always strive to adjust what your are studying to your current state of mind, your energy levels and general capacity. If something is too demanding, find something less demanding to do.  If you're capable of tackling something more demanding, do that!
Learning Chinese when you don't feel like it

I think most of you could easily write down a list of demanding activities for learning Chinese, because that's what most people consider "studying" in the first place. When it comes to identifying useful but low-intensity activities, it becomes a bit harder, though.
Here the concept of the next step comes in. In essence, you should never have to think about what your next step for learning Chinese should be. If you have built the arsenal of activities I mentioned earlier, you will always know what to do, but few people achieve this. I wrote more about this here:
Prepare for slumps in advance
The problem with not knowing what to do next is that determining what you should do itself is a demanding task! If you already don't feel like studying Chinese, you are very unlikely to sit down and analyse your situation right then and there, and much more likely to watch videos of cute cats or scroll through your social media feed. I wrote more about slumps and rainy days here:
So, make sure you prepare in advance and create or facilitate activities that require little effort. Note that some activities might not require much effort in and of themselves, but still require effort to make possible, such downloading audio, getting access to content on a device you always have with you or buying new earphones because the batteries in your old pair is getting worn out. I wrote more about smooth and effortless listening here, but this can be applied to any area of learning Chinese.
Examples of low-effort learning activities
The problem when trying to come up with good examples of low-effort learning activities is that it's highly individual. Here are some general things to consider:
Lower the difficulty – For non-beginners, focusing on content that is at a lower level makes learning much less demanding. This will also allow you to cover more spoken or written Chinese, which is great in the long run. Extensive listening and reading is both fun and useful!
Let your interest guide you – Motivation is a powerful thing. If you're truly motivated to do something, it feels much easier. I find it relaxing to watch live Chinese commentary of games I'm interested in (currently Valorant, but mostly StarCraft historically). I also, for some weird reason, like re-listening to old 李永乐老师 videos, even though this is probably not a very realistic low-effort activities for most of you.
Watch a movie/video clip/TV show in Chinese – I think it's safe to say that most people like watching movies and/or TV shows, so it makes sense to do this in Chinese. Obviously, this will not be as relaxing as it would be in your native language, but if you start watching a series and really get into it, watching the next episode, or even re-watching old episodes, is surprisingly low-effort.

Listen to music in Chinese – If you find a KTV version of the song, you get the lyrics on screen as well. If not, it's easy to find the lyrics online by simply search for the name of the song plus 歌词 (gēcí). Naturally, if you've never heard the song and don't focus on the lyrics, you won't actually learn much right away, but if repeated often enough and then briefly studied, it will make its way into your brain eventually.

If you're after listening activities in particular, I've written two articles about passive listening and background listening that are both relevant.
The bottom line: When you don't feel like studying, study something else

If you take one thing with you from this article, it should be this: The next time you consider studying Chinese, but simply don't feel like it, don't resort to cute cats and social media immediately. Instead, find something else you can study which is more suited to your current emotional state. It might be something which doesn't feel very serious, such as music, but which is still exposure to Chinese, or it could be something that will only help you learn Chinese indirectly, such as reading my articles and listening to my podcast.
The point is that anything is better than nothing. If you only engage in high-effort activities, you will never be able to engage with the language as much as you should, and you probably won't have a very enjoyable time either.
Editor's note: This article, originally published in 2012, was rewritten from scratch and massively updated in November, 2022.
---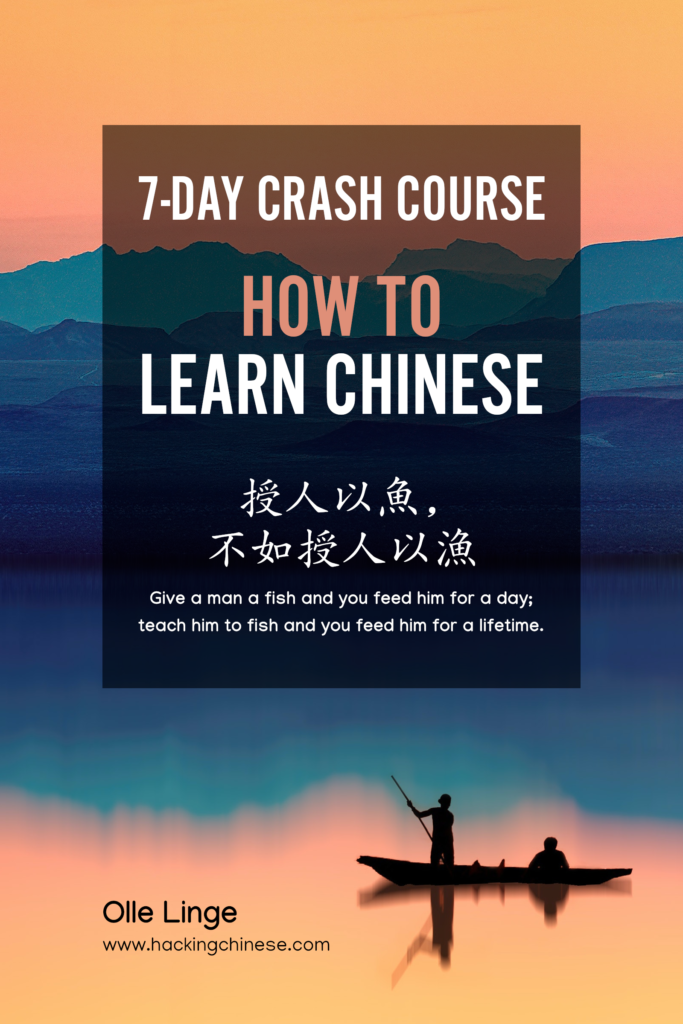 Tips and tricks for how to learn Chinese directly in your inbox
I've been learning and teaching Chinese for more than a decade. My goal is to help you find a way of learning that works for you. Sign up to my newsletter for a 7-day crash course in how to learn, as well as weekly ideas for how to improve your learning!