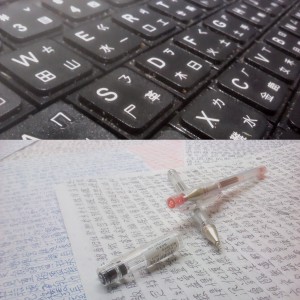 Handwritten Chinese characters can be magically beautiful and mysterious. I still remember what it felt like looking at Chinese and not understanding anything of what it said and feeling a strong attraction. Indeed, some students start learning Chinese because of the characters.
After having studied Chinese for a while, I realised, just like all other students before me have, that handwriting in Chinese takes a very long time to learn. It's not even remotely as easy as learning another alphabet (which can be done in a matter of hours),
Learning to write by hand takes many times longer than learning to read, which in itself is a major time sink. In most languages, being able to read well almost always includes the ability of being able to communicate in handwriting as well, even if spelling might be a bit off occasionally.
Not so in Chinese.
Spending hundreds or even thousands of hours on handwriting might be okay if you love characters, but what if you don't? Living as we do in an digital era with smart phones and computers, most students sooner or later ask themselves this question:
Is it really necessary to learn how to write by hand in Chinese?
And the follow-up question: Isn't it enough to learn how to read and type?
When using smart phones or computers, we can use phonetic input systems, which select the characters we want for us as long as we can remember how they are pronounced. Since we enter multiple characters, we seldom need to be able to distinguish between individual characters in detail; the computer makes the right choices for us. Do we really need to write Chinese by hand at all? If you don't understand this question, ask yourself this:
When was the last time you wrote something in English by hand?
I'll answer that question myself by listing something I normally write by hand:
Shopping lists
Small messages
Brainstorming
Being able to do these things in Chinese is not enough to motivate that you spend hundreds of hours learning how to write all the characters you know how to read. This doesn't mean you should skip handwriting altogether, though.
Let's look at this a bit closer.
Handwriting as a beginner
I think most people agree that you should learn to write at least some characters at some point as a student of Chinese. Not necessarily straight away and not necessarily all the characters you need to be able to write what you can say, but unless you don't care about written language at all, you should learn the basics of handwriting.
Without it, it will be very hard to decipher characters and know how the components work and how they fit together. You don't need to be a calligraphy master, but you do need basic handwriting skills to do this. Simply looking at things is, as usual, a bad way of learning.
The number of characters you should learn to write by hand is a bit arbitrary, but I think learning the most common 500 characters or so is a good idea for all students. If you actually want to write by hand occasionally, extend that to 1000. Then learn to handwrite characters outside of the 1000 most common on a need-to-know basis (such as your country, your name, your address and so on).
If you find that you don't particularly like writing much by hand, then don't, but learning 500 common characters guarantees that you can manage basic communication in written Chinese, which might be essential at times.
Sure, you won't be able to pass an academic exam with 500-1000 characters, but that's not what you're aiming for. In other words, learn handwriting to enhance your understanding of Chinese characters, not because you need the handwriting in itself. Learning and maintaining the ability to write 500 characters, beyond what it takes to know how to read them, is not terribly daunting.
Intermediate and above
If you need handwriting depends entirely on what you plan to do in the future. Here are a few examples:
Communicating with Chinese friends and relatives – This almost certainly requires no handwriting ability at all. You might be required to understand other people's handwriting, which might cause problems. This is a bit off topic, but an advantage of learning to write by hand yourself is that it becomes much easier to read other people's handwriting (you learn the stroke order, which is essential if you want to make sense of cursive writing). Still, learning to write an additional 3000 characters by hand is a very bad investment of time and energy compared to spending that time on other things.
Studying something other than Chinese in China – If you want to pursue higher education in China, you will probably need to be able to write by hand as well, because your tests might be in Chinese. Some institutions allow foreign students to write in English, but I wouldn't bet on it. If your education is in any way related to the Chinese language, you will definitely have to be able to write by hand. I've had several in-class exams where writing by hand for several hours straight was necessary to pass.
Teaching Chinese – This is the obvious case where you really need to learn how to write by hand. I don't think teachers necessarily need to write beautiful characters, but we need to be able to write correctly and clearly so that students can see what we're doing, even if they themselves aren't focusing on handwriting. Not being able to write is not very good for your credibility as a teacher either, even if you're excellent at everything else.
Working in China –Let's say you want to work in China, but with something other than Chinese (engineering, computers, whatever). Being able to write Chinese by hand is probably good, but it's not likely to be crucial. Being able to speak, listen, read and type will be much more important. The same goes for working with Chinese people outside China.
Again, note how your long-term goals dictate how and what you study. There is no simple answer to the question posed in the opening of this article.
Writing as an active way of processing characters
One advantaged with handwriting over mere recognition is that you have to be more active when you write. Thus, it's easier to focus on character components and their relationships to each other.
If you merely read, it's easy to view the whole character as a unit, which is very efficient in the short term, but dangerous in the long run when you start encountering similar characters (you will confuse them).
However, this isn't really an argument for more handwriting, but rather a call for students to be more active when reviewing vocabulary (especially individual characters). Don't just look at the characters and say "I know this" and click "next", instead, process the different parts, put them together to form a meaningful whole. This is easier when writing, but it can be done without using pencil and paper.
So yes, handwriting leads to better character learning, but it also takes many times longer, so it's a trade off.
Be flexible, be smart

It takes a long time to learn thousands of characters, but it's not an impossible task that takes years, especially if you already know how to read the characters. I think it's perfectly possible to keep handwriting to the most common characters and then wait and see what happens. If you decide to become a teacher or want to do anything else where handwriting is needed, it will take some effort to learn how to write, but it's not impossible. I think this is the best way because it minimises the time wasted on something you're not going to use in case you don't need handwriting.
My personal story
I learnt how to write all the characters in a textbook series by hand (approximately 2000 characters), which was enough for quite some time (roughly four years). During this time, I increased the number of characters I could read and understand to well above 5000. A few months ago, I decided it was time to start learning to write more by hand (upcoming exams, the need to take lecture notes better and so on). I'm currently going through my entire Anki deck in order to learn how to write most words and characters by hand. This will take a very long time indeed, but I'll make sure to write something about it!
Note: Here's the article I wrote about the experience. I ended up using Skritter instead of Anki.
---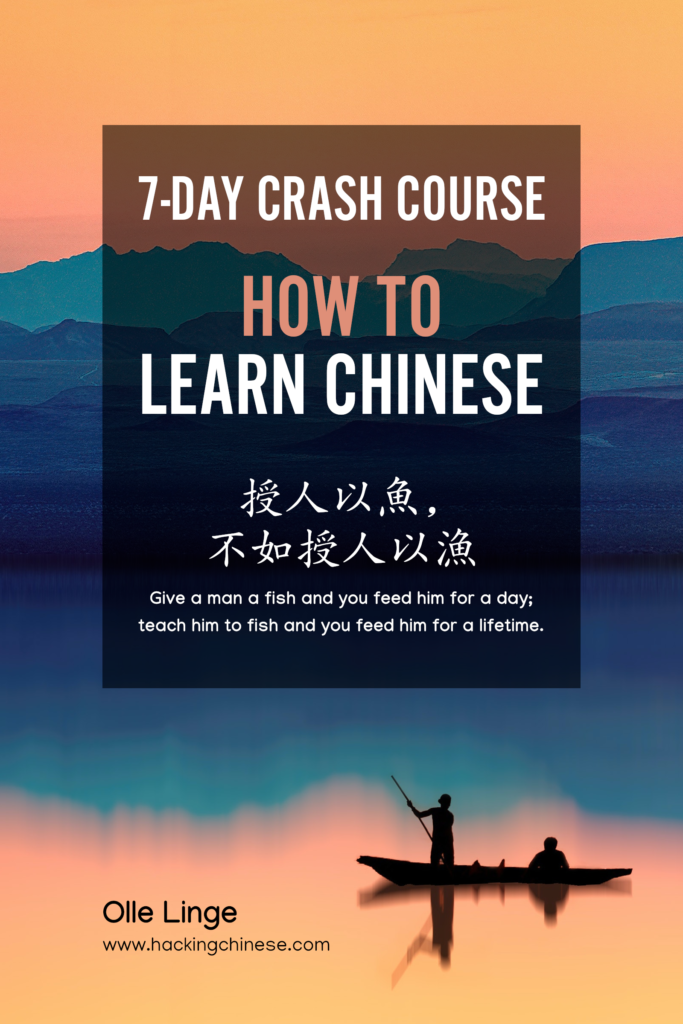 Tips and tricks for how to learn Chinese directly in your inbox
I've been learning and teaching Chinese for more than a decade. My goal is to help you find a way of learning that works for you. Sign up to my newsletter for a 7-day crash course in how to learn, as well as weekly ideas for how to improve your learning!