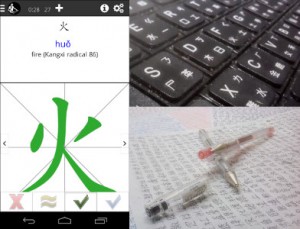 I remember what it was like to write my first Chinese characters. It felt like writing runes with magical powers, they were exotic and beautiful, closer to art than language. I still like Chinese characters, so studying Chinese for years hasn't destroyed that feeling completely. Still, I have to admit that I don't find writing characters by hand very fun in and of itself. I prefer typing and reading.
A minimum-effort approach to handwriting

If you love writing Chinese characters by hand, this article is not for you, but if you feel that you want to learn to write Chinese characters, but that you don't want to spend more time than necessary, you've come to the right place!
In this article, I will discuss my minimum effort approach to handwritten Chinese. I have already talked a lot about how to learn characters elsewhere, so this is more about the bigger picture. If you want to read more about character learning in general, this article offers a good overview: My best advice on learning Chinese characters.
The goal: Legible, not beautiful
Before I go into any details about the strategy itself, there are a few words to be said about the goal. My goal is to be able to write most things by hand that I can already type on a computer. That means that vocabulary, grammar and so on isn't part of what I'm talking about here. This is about the difference between being able to read, type and perhaps say something, and being able to write it down on a piece of paper by hand.
Why would you need to be able to do that? There are many reasons, but personally, I think that not being able to write the language you are learning is a serious deficit. How serious it is depends on why you're learning. Your friends finding out that you can't write is one thing, but it will be harder to convince native speakers that your Chinese is good if you struggle with filling in a simple form during a job interview. I have written more about the importance of handwriting here: Is it necessary to learn to write Chinese characters by hand?
I also want to say a few words about what I don't need:
I don't care about writing beautifully. That clearly doesn't fit into a minimum effort approach.
I don't need to be able to write quickly. This is also a minimum effort consideration, I merely want to be able to write, even if it takes a little time.
The strategy: Four components
The four components in my strategy are reading, typing, spaced repetition software and communicative handwriting. I'll discuss them one by one and explain how they help me reach the goal described above:
By combining these four elements, its possible to reach the goal of being to write by hand most things I can already type on a computer. I haven't found a way of removing any of these components, so this is why I call it a minimum-effort approach.
A minimum-effort approach to writing Chinese characters by hand
This strategy is the result of a lot of thinking about how to learn what I need without spending too much time. I have used a similar approach for a few years and it has served me well. I can write Chinese when required to and I seldom forget characters or words. I don't spend much time focusing on only writing characters, it's all integrated into other activities that are either communicative or meaningful in other ways.
Even if my typed Chinese is superior to my handwriting, that's mostly because of differences between word processing and handwriting in general, such as speed, ease of editing and so on. This is at least partly applicable to any language, so I would find it harder to write this article by hand than typing it in a text editor. Thus, I still prefer typing Chinese, but I'm not really afraid of writing by hand. The only drawback is that when required to write something lengthy, the muscles in the hand aren't really up to the task and get tired easy, but I can live with that.
What strategy do you use to learn to write by hand? Are you like me in that you want to learn it, but not more than necessary, or do you genuinely enjoy writing characters by hand?
---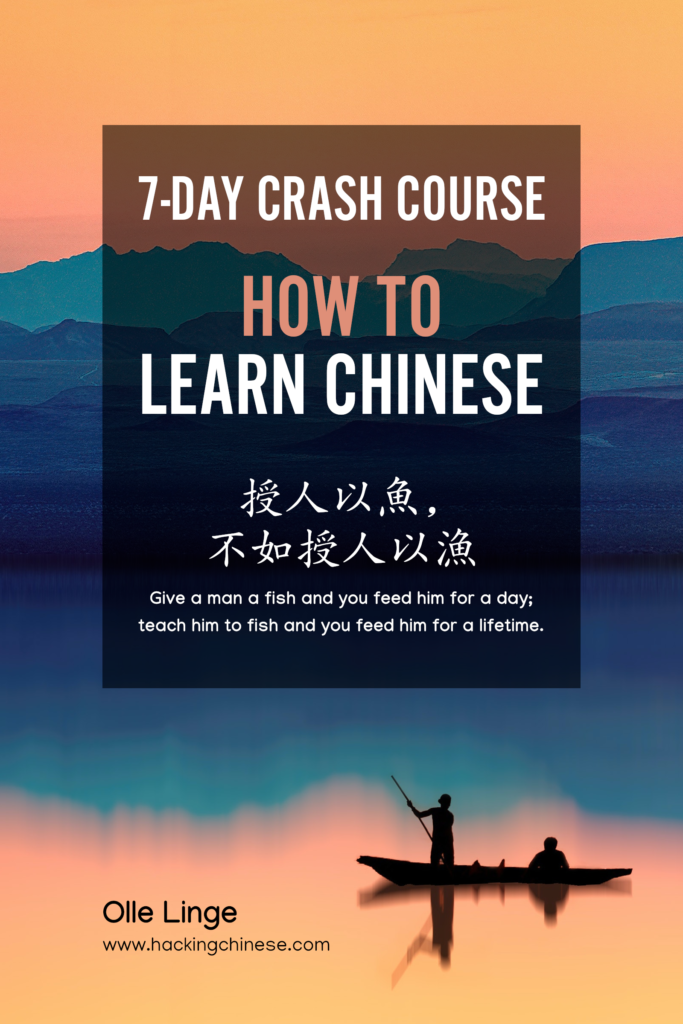 Tips and tricks for how to learn Chinese directly in your inbox
I've been learning and teaching Chinese for more than a decade. My goal is to help you find a way of learning that works for you. Sign up to my newsletter for a 7-day crash course in how to learn, as well as weekly ideas for how to improve your learning!