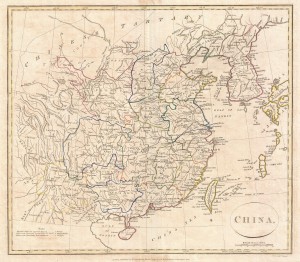 How do you fill gaps in your Chinese vocabulary? How do you know which words you don't know so that you can learn them?
The terra incognita of vocabulary
Learning Chinese is like exploring a foreign and exotic land. If you've just started, the explored territory is very small, but the more you study and the larger area you have covered, the likelier it is that you have missed important things that are actually quite basic.
Just to give you an example, I had studied Chinese for three years before I learnt how to say "light bulb" (燈泡). I just hadn't encountered it or needed to use it until then, but it was a bit embarrassing not to know such a basic word at an advanced level.
The illusion of advanced learning
It's easy to fool yourself and believe that because you can read a text at a certain level, it means you master everything below that, which is never the case, not even for native speakers. Your map might reach far and wide, but there will always be hidden caves and valleys that you haven't visited, sometimes really close to home.
In other words, dropping the metaphors for a while, you might know how to say "claustrophobia", "recession" and "promulgate" in Chinese, but if you haven't been exposed to enormous amounts of Chinese, it's very likely that there are fairly easy words that you don't know ("light bulb" for instance). The problem is that you don't know that you don't know them.
Finding and mapping unknown terrain

There are basically two ways to improve your map:
Expose yourself to huge volumes of Chinese
Use frequency dictionaries and compiled word lists
The first one is what native speakers do and what you should do as much as you can. However, saying that you should simply listen and read more Chinese is not very helpful (and it has already been said many times on Hacking Chinese), so in this case we're going to focus on the second method.
Using word lists to plug gaps in vocabulary knowledge
I have touched upon this subject before when talking about using more than one textbook to diversify vocabulary, but using frequency lists is taking the same thinking one step further. I have also written about memorising dictionaries, which is related, too.
It's fairly straightforward: use a frequency list or a list targeted at language learners (such as those for HSK or TOCFL) and go through them to see what words you don't know. Make sure you choose lists below your current level (more about this soon).
Going through a list picking out words you don't know doesn't take that long. If you already have most of your words in a proper spaced repetition program, you should be able to automatically remove all the words you already know. Then manually go through the list of words not in your list and remove any words you already know or don't actually need.
Even if you don't have a list of the words you already know, it doesn't take that long to go through a list even if it's a thousand words long, at least if it's significantly below your current level. But what do I mean by that?
Learn words below your expected level
Note that I'm talking about learning words within the limits of the map you already have. I do not suggest that you use only word lists to expand your vocabulary in general. In other words, if you think that you are on an intermediate level, use this method to learn beginner-level words. If you're advanced, don't use this method to learn advanced words, but anything below that is cool. If you finished textbook one in a series, use this method to learn words from the first book in other series.
Some practical aspects and an example
I use Anki and some time ago I had around 15,000 cards in my Chinese deck. This means that I should know a significant amount of words, but as we shall see, there were many I didn't know when compared to HSK and TOCFL lists. I imported these lists to Anki, which of course rejected words already in my list.
This is what I did and how it turned out.
Adding the beginner words (800) gave me two words I didn't know
Adding the basic words (+1600) gave me roughly a dozen new words
Adding the intermediate words (+3400) gave me a couple of hundred words
Adding the advanced words (+2800) gave me over one thousand new words
Naturally, you should stop at a decent level. Adding a thousand new words is not a good idea, it clearly qualifies as not being significantly below your current level. The point here is not to cram in more words, but to note that there were words on the easier levels I didn't know. Not all of these were words I truly didn't know; some of them just weren't in my deck, but a around half were words I actually didn't know.
Creating a more complete vocabulary map
My case is a good example of a map that is very spread out and has lots of blank areas. Considering that my deck consisted of more than twice the number of words than the complete list of vocabulary for the test, it goes without saying that I know a lot more words than required for the advanced level. However, there were still around a hundred words on the intermediate list that I didn't know!
What does that mean? It means that there were a hundred words someone responsible for preparing the word lists thought important, but that I hadn't learnt yet. Regardless if I'm preparing for that test or if I'm just thirsty for knowledge is irrelevant, adding these words is truly useful. Regarding the words I didn't know in the beginner, basic and intermediate lists, let me just say that there were some words I was amazed that I actually didn't know how to say in Chinese!
Learn advanced words in context
When learning words that are very common, I don't think that spending time to find good example sentences is necessary, especially when we're talking about nouns and verbs that are fairly straightforward to use. You will pick up how to use common words simply by listening and reading if you do it enough. Combine this with speaking and writing practise and you'll be fine.
This is not true on an advanced level, though, because you'll be much less likely to encounter the words you learn often. Thus, I strongly suggest that you learn any advanced words in contexts and with at least one clear example of how to use it. If you doubt the validity or correctness of your sentence, ask a friend or use Lang-8 (you can post several sentences at once and ask people questions about them).

Conclusion
Whether for test preparation or simply to enhance your vocabulary, using frequency lists can be really useful. It might be incredibly hard to find these words, and if you don't, it can be embarrassing/bad/catastrophic depending on the situation. The outcome depends on why you want to learn Chinese in the first place, but I think that we can all agree that learning words that are actually below your average level is desirable regardless of how far you've come in your studies!
---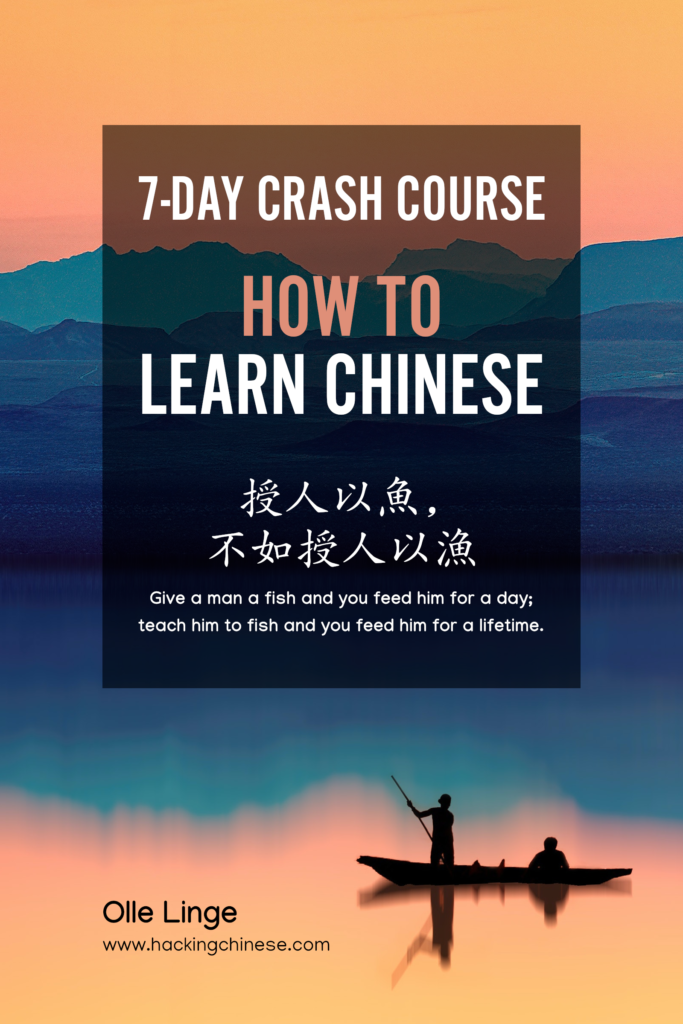 Tips and tricks for how to learn Chinese directly in your inbox
I've been learning and teaching Chinese for more than a decade. My goal is to help you find a way of learning that works for you. Sign up to my newsletter for a 7-day crash course in how to learn, as well as weekly ideas for how to improve your learning!