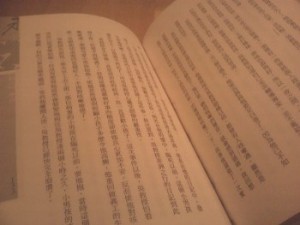 I think most students feel that they want to read faster. There might be many reasons for this, but mainly it's about taking tests or being able to consume more text (for pleasure, at work or when studying). Personally, I want to read faster partly because it's a requirement for advanced Chinese language tests and partly because I enjoy reading and want to read more books. The ultimate goal would be the Chinese idiom 一目十行, to read ten lines at a glance. This is of course a lofty goal, but let's have it as a direction rather than a destination.
Tune in to the Hacking Chinese Podcast to listen to the related episode:

Available on Apple Podcasts, Google Podcast, Overcast, Spotify, YouTube and many other platforms!
Taking Chinese language tests (such as the HSK) on advanced levels requires a reading speed which is significantly faster than most learners achieve without specifically practising reading speed. The first time I took an advanced test in Chinese, I understood almost everything I read but finished only half the questions, because I didn't read quickly enough. I've heard people describe their advanced Chinese tests in a similar way so many times that this can't be an exception: Reading speed really is a major hurdle to passing advanced proficiency tests. Reading speed does of course also affect the intermediate level, but to a lesser extent.
Why am I reading so slowly?
If we want to read quickly, we first need to identify where we have problems and what skills we need to improve. Just practising reading faster in general will be useful, but it's always more effective to analyse the problem a bit before starting. Here are some obstacles that might affect you:
Weak vocabulary: Not knowing enough words absolutely kills reading speed. Most people get stuck on words they don't know, but even if you can learn to skip these words and still understand the gist, lacking vocabulary might be a major problem. Encountering characters you don't know also required time even if you decide to skip them. See this article where I argue that learning lots of words is even more important than people generally think.
Weak connection between words and their meaning: If you see a word, need to think for five seconds and only then know the meaning of the word, then you have this problem. You're not lacking the vocabulary (see point one), but the connection between the visual input and the meaning of the word stored in your brain is too weak.
Weak reading skill: Reading is a skill that can be practised like any other skill. Knowing ten thousand words is not the same as being able to read. Connecting things together and extracting meaning from vocabulary is something that requires practise before we master it.
Weak grammatical understanding of Chinese: I'm not talking about details in grammar here, but if you don't understand how Chinese sentences are structured, it will be very hard to read quickly. On the other hand, if you know this, it will become fairly easy to figure out which parts are essential for understanding of a passage and which aren't. This is absolutely crucial if you want to speed-read.
So, I know what the problem is, how do I solve it?
The first thing we should do when trying to achieve anything is defining what it is we want to achieve. The long term goal might be reading at the same pace as a fairly slow native speaker (around 300-400 characters per minute). This (or any) number is meaningless unless we know what speed you're currently reading at. We also need to break down the goal into smaller, achievable pieces (I've written a series of articles on goal management).
Benchmarking
Select a text which is at a level you can comfortably understand and read a few pages. Count how many characters you've read and divide by the time it took to read the passage. For future reference, keep the text if it was longer than you read (I use books, so next time I want to benchmark, I simply continue reading where I left off the previous time). Benchmarking is helpful to keep motivated, because you can see that you're actually learning something. This is not only useful when trying to increase reading speed, but is equally useful in almost any area.
Setting reasonable goals
Let's say you ended up with 100 characters per minute. If you're goal is to reach 300, you should know that this is not something you will accomplish overnight. We need short term goals and focused practise to gradually build up reading speed. Perhaps you can set a short-term goal of 110-120 characters per minute and try to achieve that. Then you increase gradually until you reach your target speed. The important thing here is that you set a goal which is achievable and that you can practise reaching. This is standard practise when setting short-term goals.
How to practise reading speed
Looks quite easy, right? Well, it isn't, but there are a number of things you can try that will help. I've put these things roughly in order of importance with the most important method first:
If you don't already read a lot, start reading more: None of the following advice is any use at all if you don't practise. There are no magic tricks to reading speed, but there are things that can make practising more efficient. This will help alleviate all the problems described above.
Force yourself to read slightly more quickly than you normally do: Use a pointer of some kind (your finger, a pencil) and run it along the lines of characters at a specific pace and read at that pace. Time yourself to see that this speed is slightly faster than you normally read (perhaps +10%). If you miss words, skip them. The goal is to make your brain accustomed to reading more quickly. Another way of forcing yourself to read quickly is reading subtitles on TV, but that might not match your speed or your vocabulary.
Make sure you know enough words: What "enough" means here depends entirely what you want to be able to read quickly and why. If you lack key vocabulary on a reading comprehension test, you will have a problem, even if you can read words you know fast as lightning. Read more about plugging gaps in your vocabulary here.
Read a passage more than once: If you read a passage a second time, you can mark important words and become aware of the structure of the sentences and which parts where actually crucial to understanding. Read the passage again with these words underlined and practise pure speed when you definitely know all the words. If some words still slow you down, stop and practise them and read again.
Practise reading aloud: This might seem counter-intuitive, but works well if your reading speed is slower than normal speaking speed (this is quite likely if you're not already a reasonably fast reader). I did a non-scientific estimate of the speed of news broadcasts and arrived at a speaking speed of about 200-250 characters per minute. Of course, pronunciation in itself isn't necessary to practise reading speed and it might even be counter-productive after you've reached a certain level. If you want to learn to read faster than speaking speed, you need to stop sub-vocalising. Also note that it's perfectly possible to be able read Chinese without being able to speak it, so if for some reason you don't care about pronunciation at all, reading aloud isn't a good idea.
Speed reading and taking tests
I said above that there are no true shortcuts when it comes to reading speed, but there are some things you can do in order to read faster if you have an exam tomorrow and it's too late to increase speed in general. These methods will be familiar to anyone who can read quickly in their native language, so I'm not claiming to present something new, just making sure everyone knows these practical tricks:
Don't read linearly: Just because a text is written in a certain way (usually from left to right and top to bottom), it doesn't mean you have to read it this way. Read headings first, so you know what you'll expect. Read the first and the last sentence of a passage first, they usually contain lots of information. Also, read the questions before you read the text.
Don't re-read immediately if you stumble on a word: This requires practise, but if you encounter a word you don't know or a sentence you didn't really get, don't re-read it immediately. Finish the paragraph first, because it's quite likely you'll understand the difficult automatically because you know the rest of the content. Even if it isn't automatic and you have to go back and re-read the tricky sentence, you still stand a better chance of understanding it if you know what comes after.
Don't read sentences you don't have to read: If you read the questions first (which you always should), you might figure out halfway through a sentence that this isn't related to the questions at all. Skip the rest of the sentence and try to find where the text starts talking about things you really need to know.
A caveat for tricky language tests: Some tests will deliberately try to trip you up. It might look like a passage is about something or that someone's opinion about a topic is in a certain way, but then in one key sentence, that is turned upside down. This in not very common in natural texts produced in natural situations, but it does occur in some proficiency tests. Thus, skimming through a text to find something which is related to the question and then taking that as your final answer might be extremely dangerous.
The road is long, you'd better start walking now
If you want to be able to read quickly, it will require a lot of practise. Even if you use all the accumulated wisdom of the internet (I've tried to highlight what I find most useful here, see further reading for more), it will still take many, many hours to achieve high reading speed in Chinese. Reading speed is mostly about exposure and volume, combined with conscious and targeted practise. If you're having problems passing that proficiency test, don't wait until two weeks before the exam and start practising reading speed. You need to practise now!
I don't have all the answers
Even if I have tried a number of different ways of improving reading speed in different languages, I'm not in any way an expert. I'm sure there are useful things I haven't brought up or that I can be explained in a better way than I've done here. I would love to hear what you have to say, especially if you have something I haven't mentioned which has been useful for you. Share and enjoy!
Further reading, references and credits
Speed reading on Mind Tools
How to read faster 101
Imron's post in this thread on Chinese Forums
This (entire) thread, also on Chinese forums
Speed reading on Wikipedia
---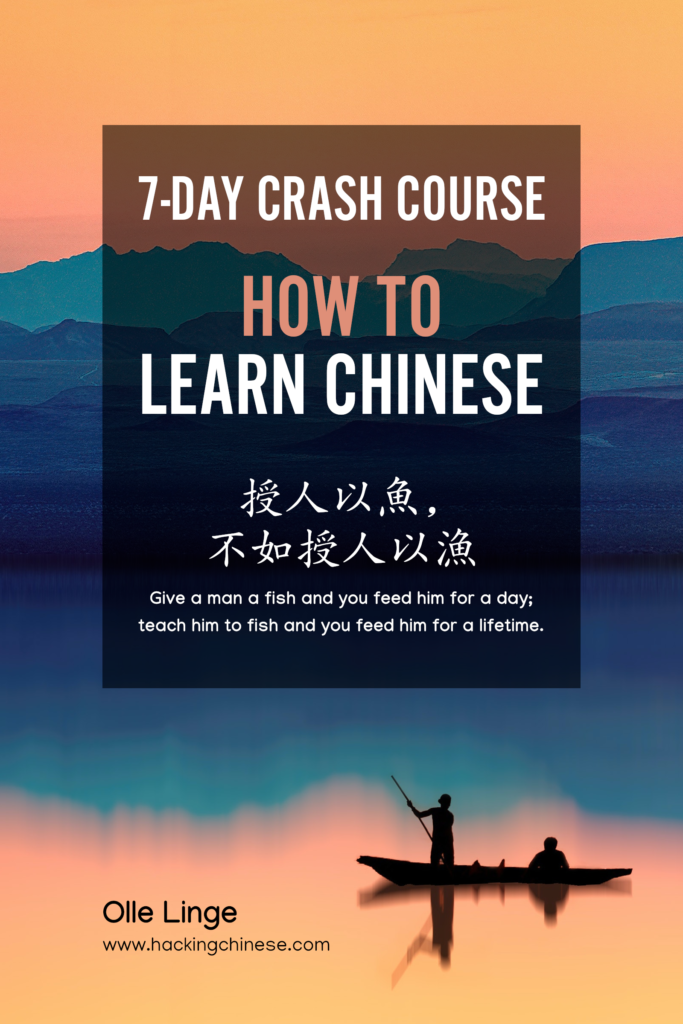 Tips and tricks for how to learn Chinese directly in your inbox
I've been learning and teaching Chinese for more than a decade. My goal is to help you find a way of learning that works for you. Sign up to my newsletter for a 7-day crash course in how to learn, as well as weekly ideas for how to improve your learning!