When introducing characters for the first time, most teachers explain that there are six different kinds of ways that characters are composed in Chinese (六书/六書 in Chinese, read more here if you don't know what I'm talking about). The first category brought up is usually pictographs, which are (or at least were) pictures of objects in the real world.
Sometimes, teachers spend a lot of time explaining how these work, showing how a picture of the sun turned into 日, how the moon turned into 月 and a tree into 木. Then, to show that Chinese characters aren't that scary, some teachers demonstrate that character can be combined to form new characters, so that if 木 means tree, 林 means forest and 森 means luxuriant growth.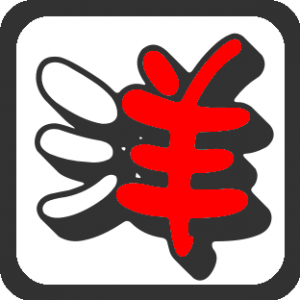 Regardless of what the teacher does next, this is what sticks in students minds. There might be other explanations of the other ways of character formation, but since they are less direct and requires you to already understand a bit about characters before you fully understand what it's all about, they are either glossed over or not remembered by the students.
This is serious, because while pictographs are pretty and easy to explain, they only make up around 5% of all characters. Phonetic-semantic components, on the other hand, make up almost 80% of all characters. Funny that most material online and in textbooks tend to focus on the former and not the latter. Indeed, most textbooks I've seen don't do more than give a few lines defining what phonetic-semantic compounds are.
A typical phonetic-semantic compound is shown in the picture to the right. It consists of one semantic part that relates to the meaning of the character (white, water in this case) and one phonetic part that indicates the pronunciation of the characters (red, sheep in this case).
A huge majority of characters belong to one category: phonetic-semantic compounds
After the introduction course, teachers will assume that the students already learnt about phonetic-semantic compounds the first week, so no-one will really make up for it later. This means that there are myriads of intermediate and even advanced learners who haven't actually understood why phonetic components are crucial.
This article is the first of two about phonetic components of Chinese characters. Apart from introducing phonetic components, this article will show you how knowing about them can help you tremendously with your character learning and your ability to read out loud (and even guess the pronunciation of characters even if you've never seen them). This is something native speakers do all the time and most second language learners pick up sooner or later. I'd like to make it sooner rather than later for you.
The second article deals with something much less widely discussed: How you use phonetic components to hack Chinese characters. This is a variant of horizontal character learning, where you focus on a common phonetic component in order to distinguish between visually similar characters that would otherwise be very hard to learn and would keep on trolling you for years. This is avoidable if you understand phonetic components.
What does a phonetic-semantic character look like

In order to understand these characters, it helps being aware of how they were created. Spoken language of course predates written language, so when people in ancient China started to write, they already had a developed spoken language they wanted to express using characters. The most obvious pictographs probably weren't that hard since they are just slightly stylised versions of real-world objects, but it should be obvious for everyone that you can't have a picture of every single word you want to say. How do you draw an ocean? What about love? Yesterday? An hour?
Of course, these concepts already existed in the spoken language, so what people started doing was combining one character that represented meaning (the semantic component) and one that represented the sound in the spoken language (the phonetic component). Thus, such a character consists of two completely different parts that have no relationship to each other, but which still make up a new character.
To show what I mean, let's look at an examples. 洋 (ocean) – this character consists of water 氵 and sheep 羊. Now, it should be obvious that this is not simply a combination of two related characters to form a third related character (such as 木, 林 and 森). Instead, the semantic component 氵 tells us that the character is related to water and 羊 tells us that the character is pronounced the same way as sheep is, i.e. yáng.
The power of phonetic components
As mentioned above, this kind of construction makes up around 80% of all characters in Chinese. That's a considerable majority and if you want to learn many characters, you need to understand how they work. Most importantly, knowing about phonetic-semantic compounds gives you clues about the pronunciation of characters. Thus, it's not true that written and spoken Chinese are completely separate, because in most cases, there is a phonetic component to the character. Still, it might have mutated, sometimes beyond recognition, through the ages, but most are still clearly discernible.
Here are some examples of phonetic components and characters they appear in, along with their pronunciations in Mandarin, as well as their meanings (which are usually unrelated to the pronunciation, of course). I have only included common sample characters, there are many more, of course.
Phonetic component: 羊, yáng (sheep)
洋, yáng (ocean)
樣, yàng (manner, appearance)
養, yǎng (to support, to raise)
氧, yǎng (oxygen)
Phonetic component: 青, qīng (green/blue)
請, qǐng (please, to ask)
清, qīng (clear)
情, qíng (emotion)
晴, qíng (clear, fine)
As you can see, sometimes the pronunciation isn't identical. For instance, the characters might have different tones (氧/洋, yǎng/yáng), initial (湯/傷, tāng/shāng) or final (踉/浪, liàng/làng) or any combination of these, but these are still incredibly valuable clues. Some phonetic components are extremely regular. Have a look at these characters: 碟, 諜, 喋, 牒, 堞, 蝶, 蹀, 鰈. They are all pronounced dié!
Towards a better understanding of Chinese characters
This is just the beginning. When you understand what phonetic components are, you will see them all over the place. Chinese characters look very confusing at first, but phonetic components make up the most important piece in the puzzle. Read the second article about how to hack Chinese characters with our newly-acquired knowledge of phonetic components!
Update: Regarding phonetic components, I just thought of another pair: 唐 and 庸. This is actually a perfect case, since all common characters with 唐 are pronounced exactly like 唐 (táng): 糖塘搪瑭醣溏螗磄, and all common characters with 庸 are pronounced like 庸 (yōng): 慵镛墉鳙鄘. So, in essence, you just need to create one mnemonic for 唐 and one for 庸 and you'll never confuse these characters again! I don't know if this particular pair has cause you any problems, but since this seems to be a perfect case, I thought I'd share it with you.
---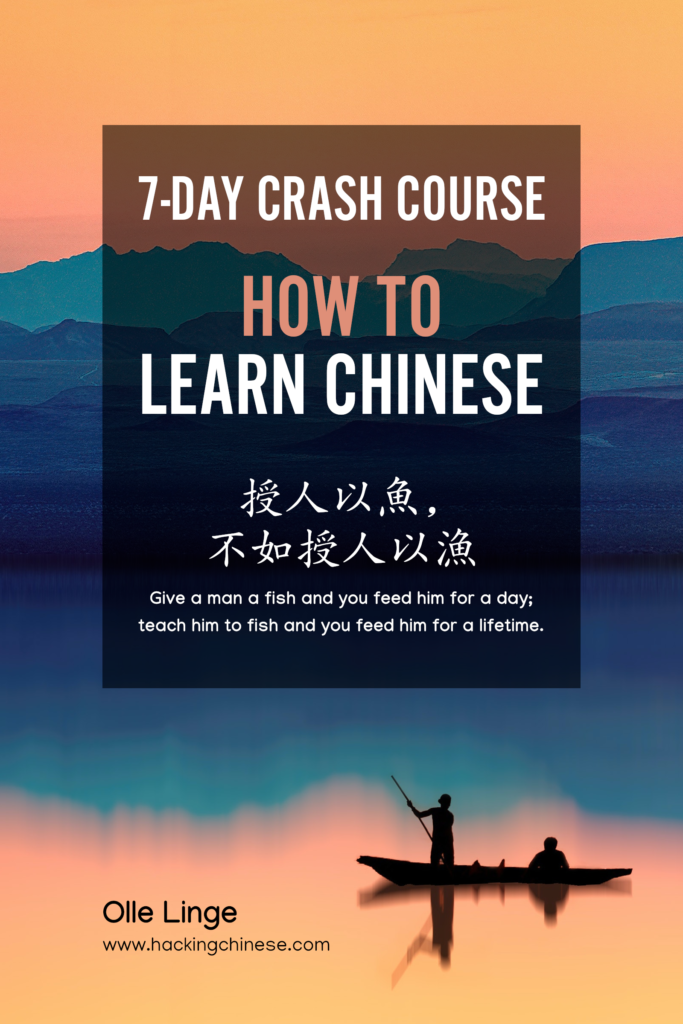 Tips and tricks for how to learn Chinese directly in your inbox
I've been learning and teaching Chinese for more than a decade. My goal is to help you find a way of learning that works for you. Sign up to my newsletter for a 7-day crash course in how to learn, as well as weekly ideas for how to improve your learning!