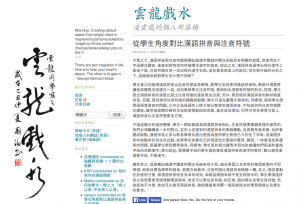 Writing practice is an important part of learning Chinese for all learners except perhaps true beginners and those who have chosen to focus only on the spoken language.
Writing can work as stepping stone to more advanced speaking, as well as a less scary way of trying out new words or expressions. It can also help you figure our where you have problems with grammar and vocabulary. When you write, your errors become obvious, which is good because you can then do something about them. Read more about learning to write in Chinese here.
In this article, I'm going to suggest that you start blogging in Chinese. This will make it easier for people who want to help you and you can also use it as benchmarking later. It doesn't matter how much  you write or what you write about, just do it!
Some benefits of blogging in Chinese
I've spent a lot of time blogging in different languages (including this website) and I think there are several advantages of doing so:
Structure and routine – Set a schedule and stick to it. Don't be too ambitious, but be strict when it comes to following the schedule. Writing once a week is a reasonably minimum. This doesn't mean that you acan't write more if you want, it just means that you set a decent level of minimum output.
Feedback and comments – You should of course try to get as much feedback as you can from friendly native speakers or other people who are interested in helping youout. I have used Lang-8 a lot for this. Having the text online makes it easir to refer to and you know you have your texts in one place.
Accountability – This is an important part in getting things done. If you announce your schedule to someone who cares about your progress, you will feel a healthy social pressure to actually post something. If you write interesting things or know a lot of people, this might happen of itself, but don't hesitate to ask friends or family to hold you acountable even if they can't read Chinese.
Communication – While writing a blog is mostly a unidirectional activity (you write, someone else reads), there is a difference between writing on your own computer and publishing online. The fact that someone might read it increases the requirements to write clearly. Naturally, you might also get comments or questions from readers.
Benchmarking – When you have studied Chinese for awhile, you will enter the "intermediate plateau", where it feels like no matter how much youstudy, you don't really learn much. You do, thugh, it's just that you might not notice. One way of getting around that is to benchmark properly. Writing a blog makes tht a lot easier and is indeed a form of benchmarking in itself.
Start your own blog in Chinese
Starting a blog is easy and free unless you want a fancy solution. I'm not going to go into the details of how to set up a blog on your own (check this article or this website), but make sure whatever service you choose is accessible in China if you plan to show your blog to people there.
If you start a blog to practise your writing, why don't you let us know about it by leaving a comment below? Wouldn't it be cool to be able to look back on your progress a couple of years from now? I've run a blog in Chinese since 2008, so let's use that as an example.
My Chinese blog
I started a blog to practice my Chinese writing when I moved to Taiwan in 2008. I wrote about 75 articles over the course of five years but haven't published anything since 2013. This means that it's possible to see what I wrote during this period. Here are a few selected articles if you're curious:
I had honestly forgotten about half of these articles, so writing this post took twice as long as expected because I got stuck reading through them. Naturally, you don't need to make your blog publicly available if you don't want to! Just don't give out the address or password protect your posts if you want to.
What and how to write
There are many ways to improve writing ability in Chinese. Starting with reading is a good idea because it gives you the language you need to write. If you think it's hard to get started, make sure you break down the task into smaller chunks. Doing something is always better than doing nothing. I have written a few articles about how to improve writing ability:
As you may have noticed, there is a writing challenge this month. If you haven't checked it out yet, you can do so here:
Chinese writing challenge, May 10th to 31th
This is a great opportunity to start your blog (or restart it if you already have one). If you do, don't forget to leave a comment. Good luck!
---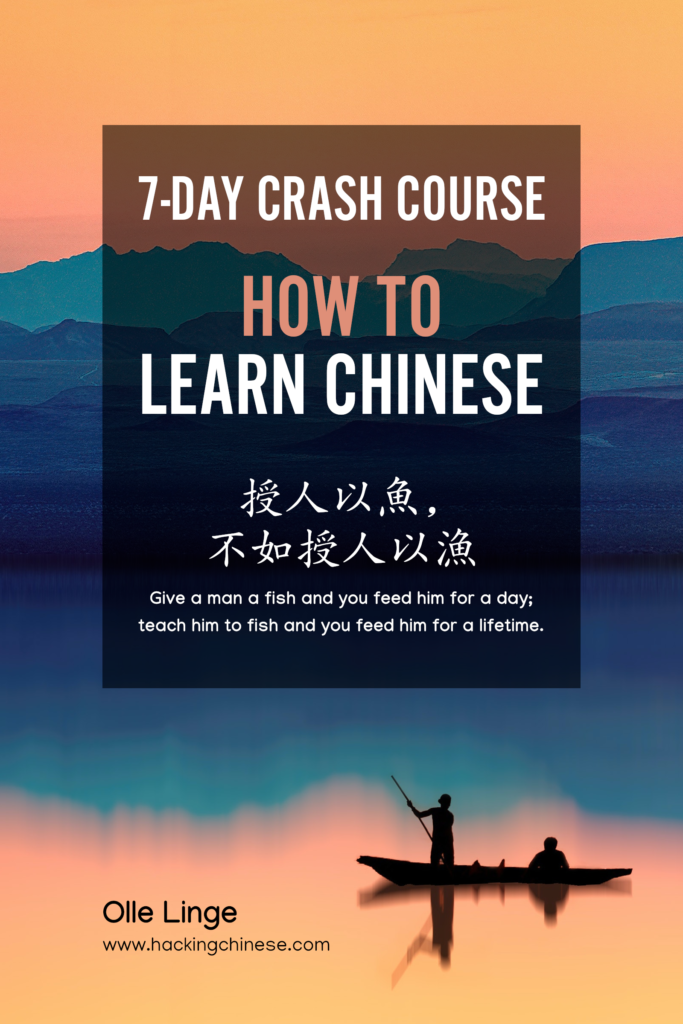 Tips and tricks for how to learn Chinese directly in your inbox
I've been learning and teaching Chinese for more than a decade. My goal is to help you find a way of learning that works for you. Sign up to my newsletter for a 7-day crash course in how to learn, as well as weekly ideas for how to improve your learning!