One of the goals with Hacking Chinese is to foster more independent learners. Of course, I realise that most of my readers are already quite independent, otherwise you wouldn't have found my website and you wouldn't be reading this article. Still, being an independent learner isn't always easy, especially if you try to do everything on your own and have no teacher or your teacher is too busy to answer all the questions that invariably pop up when learning a new language. Then you need to find help elsewhere.
Where to find free help regarding Chinese or  China online
Obviously, the most efficient way is trying to find the answer to your question online. If you have a problem or a question, it's quite likely that someone else has had the same problem or question before. It's also possible that someone has written a good answer.
So, before you use the resources provided further down in this article, make sure you check if there already is a good answer. Remember the importance of language question triage.
When using any of the resources below, make sure do the following first:
Do a quick search to see if someone has already asked your question. This is important, because the people who know a lot about Chinese and frequent the websites are people who probably feel annoyed by answering the same question time and time again. Not looking through the archive is not only being lazy, it's also a breach of etiquette.
Without being long-winded, add as much information as you can to your question. Don't assume that people know what you mean just because you think your question is obvious. Also add examples, context or anything else that might help people understand what you want to achieve. Context is essential if you ask any "what does this mean in Chinese" questions.
Show that you have made an effort to find the answer yourself. This is very important on some sites (Stack Exchange in particular) and people might not help you if you don't show that you have at least tried. In other words, answers that can be found quickly in a dictionary or on Google aren't very good and will earn you a bad reputation. If you have tried to find the answer and failed (or if you think the answer is confusing), go ahead and ask!
Be polite. You're asking people to help you solve a problem for free. They are under no obligation to help you and do so mostly because they feel like it. Even if it's free (or perhaps exactly because it is free), you should be polite and treat the people who try to help you well.
Following these guidelines, you're now ready to look at five different websites that I go to when I need help or when I have a question I can't find the answer to. They are all quite different, although some questions will be more suited for some sites rather than others. I will do my best to describe their characteristics so you know where to go. Here we go:
5 websites to help answer your questions about Chinese

These five website pretty much covers everything I need. How about you? Have I missed anything? Knowing where to go when you need help is essential for independent language learners, so please share if you have additional suggestions!
---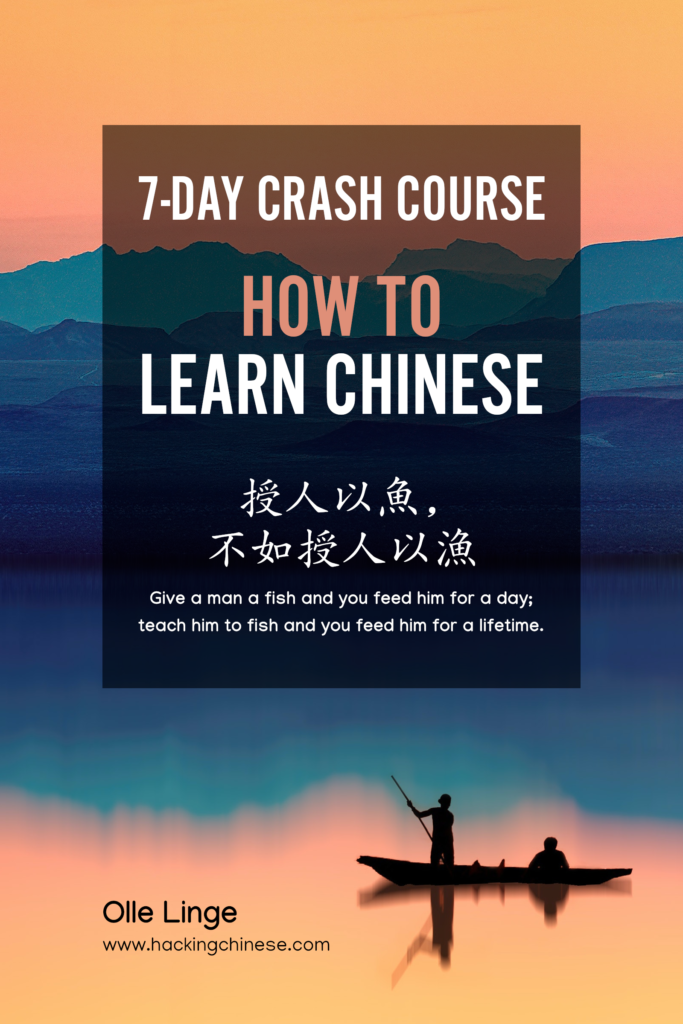 Tips and tricks for how to learn Chinese directly in your inbox
I've been learning and teaching Chinese for more than a decade. My goal is to help you find a way of learning that works for you. Sign up to my newsletter for a 7-day crash course in how to learn, as well as weekly ideas for how to improve your learning!