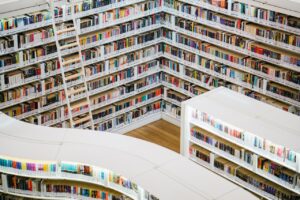 Most learners of Chinese soon realise that available dictionaries have some serious problems. This is mostly true for Chinese-English (and English-Chinese) dictionaries, but it's also true for Chinese-Chinese dictionaries (in short, they don't work very well for learners). This article isn't about the problem itself though, but how to overcome it. If you want to read about the issue, I suggest you head over to Albert Wolfe's article about the shortcomings of CE dictionaries.
I have studied Chinese for some time now and have used a number of difference dictionaries. The bad news is that I still haven't found a good dictionary that can do everything I want it to do, but the good news is that I have found several different dictionaries that among them can handle most of the questions I have.
In this article, I will share with you my favourite dictionaries, including why I think they are good, what I use them for and what drawbacks they (all) have. I also hope that you might give me suggestions of dictionaries that might replace those I list below. Note that I'm not looking for dictionaries that can do things that those below can already do well.
My goal here isn't to give you a list of all available dictionaries. In fact, I have tried to keep the list as short as possible (it's still quite long). This is because I know most learners are after simple and effective solutions. People who really want to explore other dictionaries will do that without my having to write about it.
This article about digital resources, so even if I mention offline dictionaries, they are still digital. I haven't used enough paper dictionaries to evaluate them properly and most learners don't bother with paper dictionaries today anyway.
I have sorted these sources into the following categories:

Online dictionaries mainly relying on English
MDBG
What I use it for: This is my default dictionary in this category
Pros: Clean interface, easy to use, handwriting recognition, stroke order, sound
Cons: Sometimes inadequate English definitions (true for most dictionaries, though)
Zhongwen.com
What I use it for: Etymology, character components, horizontal character learning
Pros: Click on any character part to view that component, good etymology in English
Cons: Horrible interface, characters as pictures rather than text you can copy
Arch Chinese
What I use it for: Character components, collocations, word frequency
Pros: Offers related characters and words sorted by frequency (this is awesome)
Cons: None, really, this site is great in general
HanziCraft
What I use it for: Breaking down characters for sensible character learning
Pros: Very easy to use, integrates well, very fast
Cons: Is still quite new, I haven't found too many problems though
Yellow Bridge
What I use it for: Same as above
Pros: Reasonably quick look-up, all information in a tree structure
Cons: Need to log in for full details (I don't use that feature, though), much slower than HanziCraft
Youdao
What I use it for: Academic and/or specialist jargon, fixed expressions, dictionary
Pros: Provides parallel translations, excellent for translation work
Cons: None, really, this site is very useful

Online dictionaries mainly relying on Chinese
Zdic
What I use it for: This is my main Chinese-Chinese non-traditional dictionary
Pros: Comprehensive, detailed definitions, English, very detailed single-character information
Cons: None, really, this is my favourite online Chinese-Chinese dictionary
Baidu Dictionary
What I use it for: Idioms, fixed expressions, other things I can't find in other dictionaries
Pros: User-edited, so very comprehensive (think Wikipedia), usually easier than formal dictionaries
Cons: User-edited, so quality varies, but usually very good

Online dictionaries mainly relying on Chinese (only traditional)

Offline dictionaries you should check out (apps)

Pleco
What I use it for:Everything on the move, this is all you need, really
Pros: Excellent handwriting input, OCR input, flashcards, excellent dictionaries
Cons: Some functions aren't free
Hanping
What I use it for: Very similar to Pleco in terms of functionality
Pros: Cheaper than Pleco
Cons: Still costs money, fewer features than Pleco

Online corpora and other sentence sources
Jukuu
What I use it for: Sentence mining, gathering large volumes of examples
Pros: Contains a large number of sentences
Cons: Sometimes hard to find actual sentences, some results are either only words or fragments
Iciba
What I use it for: Similar to Jukuu above
Pros: Contains a large number of sentences
Cons: The English translations are horrible, don't trust them more than you would trust Google translate.
Nciku
What I use it for: Same as above; has fewer but in general better sentences
Pros: Higher quality sentences with much better translations (reliable English in many cases)
Cons: Lacks examples of uncommon words and sometimes have too few sentences to find the usage I'm after
LCMC
What I use it for: Collocations, mostly
Pros: Is a real, tokenised corpus, very big
Cons: Hard to use if you're not used to corpus research
Academia Sinica Balanced Corpus of Modern Chinese
What I use it for: Most queries about traditional Chinese or Mandarin usage in Taiwan
Pros: Is a real, tokenised corpus
Cons: Only covers Taiwan, not big enough at times
Google
What I use it for: Anything I can't find using the other sources I've listed above
Pros: Mindbogglingly high number of sentences
Cons: Hard to find what you're looking for, hard to be sure that what you find is actually a good example
That's all for now, I think. If you have any suggestions for how to improve this list by replacing any dictionary with one which is strictly better, let me know! Remember, though, this isn't an attempt to gather as many dictionaries as possible, but rather to list the best dictionaries for specific purposes. I will keep the list updated as I find better alternatives, please help!
Update: I removed Wenlin and added Hanping instead. Wenlin is great, but it's very outdated and I can't even use it with what I have available, whereas Hanping is much more likely to help students. I also removed I Cha Cha and added Youdao instead. The latter is roughly a hundred times better than the previous and I blame my previous inclusion of I Cha Cha on plain ignorance.
---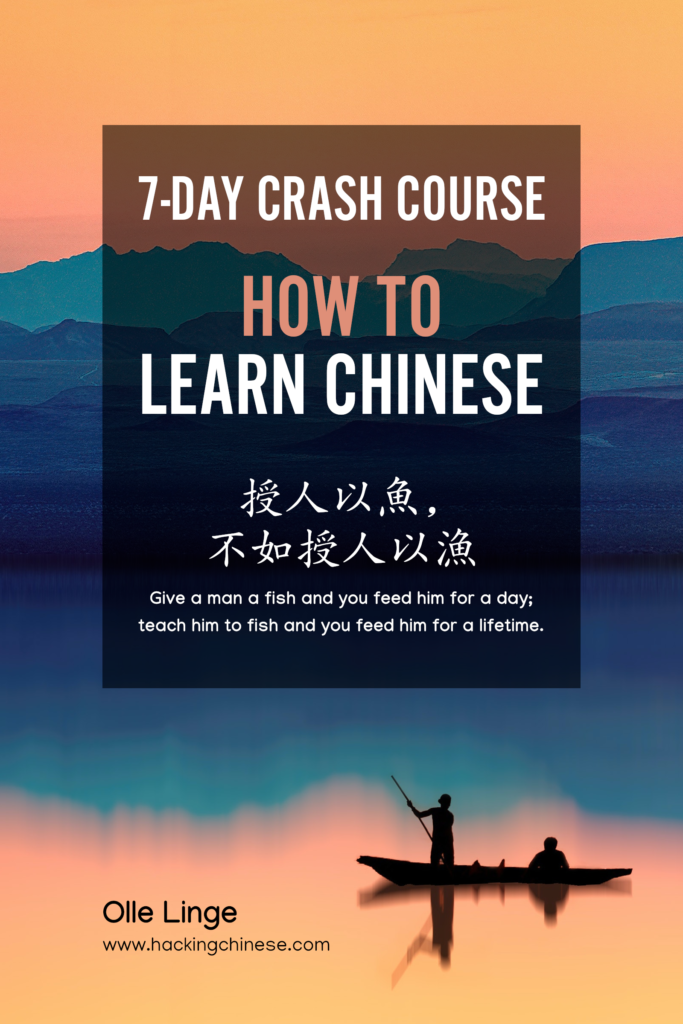 Tips and tricks for how to learn Chinese directly in your inbox
I've been learning and teaching Chinese for more than a decade. My goal is to help you find a way of learning that works for you. Sign up to my newsletter for a 7-day crash course in how to learn, as well as weekly ideas for how to improve your learning!