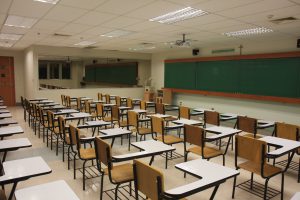 I often get questions about which Chinese language course you should choose. The answer has to be "it depends". Since this answer is also very unsatisfactory, I'm going to expand it a bit by discussing what it depends on what factors you should take into consideration.
Below, I will discuss the following questions:
Should you go to China or study at home?
Should you take a course or study on your own?
Are expensive courses worth the price?
How do you know if the teacher is good or not?
The reason I discuss this question in general terms rather than suggesting specific institutions is that I don't believe it's either fair or possible to give good, concrete recommendations.
It depends
I have only studied at around eight different schools/universities myself and even if you go to the same schools, your experience might be very different from mine, depending on what teacher you happen to get, your classmates and what has changed since I studied there.
So, instead I'm going to help you make your own decision by discussing key questions about which Chinese language course you should choose.
Should you go to China or study at home?
Should you take a Chinese course in your home country or go abroad to immerse yourself in a Mandarin-speaking environment? From a language learning perspective, this decision is easy. If you have the time, money and it's practically possible to do so, you should definitely go abroad!
However, if you can only do that for a limited time, it might be a good idea to learn the basics before you go since that will mean you can make more of the time you have in China or wherever it is you go.
If you have to stay at home for some reason, you can of course still learn Chinese. It requires more effort and more discipline, but it can definitely be done. Here are two articles about this:
Immersion at home or: Why you don't have to go abroad to learn Chinese
Should you take a course or study on your own?
This depends on your personality. If you are an outgoing, experienced language learner and know a few people who have already learnt Chinese, you can do very well without enrolling in a formal course.
However, for most learners, going to class is important. It provides a framework and gives structure to your learning. You should of course be as active as possible and learn outside class a swell, but that doesn't mean that going to class itself is not a good idea. While learning in class is seldom perfect, having to find all that material and knowledge on your own is really hard. This is similar to the argument why using textbooks is a good idea, even though they aren't perfect either.
Whatever path you choose, you need to take responsibility for your own learning. The course won't teach you everything you need and believing that it will can be very bad. If you study on your own, it's more obvious that you're the one in charge, but that doesn't make it easier.
Is taking a Chinese course that's too hard good for your learning?
Are expensive courses worth the price?
I'm not going to refer to specific numbers here since that will vary from place to place, even within a single country. How much money you should spend on your course depends on how much money you have (obviously), but also on what you're after. There are generally a few things you are more likely (but not guaranteed) to get if you pay more.
Here are three things you really want and probably have to pay for:
Fewer students in each group – This is incredibly important if you feel that you need lessons to improve your communicative abilities. Expensive schools offer small groups (4-6 students in each) as well as one-on-one tutoring. Cheaper institutions can have twenty or more students in each group and then you will have little chance to improve speaking and writing in class. The more independent you are, the less you need to spend since you will be able to compensate for what you miss in class by things you do on your own.
Competent and experienced teachers – You are more likely to have good teachers at an expensive institution. However, this is by no means guaranteed; there are good teachers at cheap institutions and bad teachers at good institutions too. Some even work in both types at the same time! How well a particular teacher suits your needs is only indirectly related to him or her being hired by a school. Still, if you have a bad teacher, going to class is of little use. More about this below.
More motivated classmates – Don't underestimate the importance of your classmates! Expensive programs are more often attended by people who are very serious about learning Chinese, which is great. There's a huge difference between studying with people who view themselves as being on holiday and people who are truly serious about learning. As with the teachers above, this is of course about probabilities; paying a lot of money doesn't necessarily mean you're a serious student and vice versa.
What I said about taking a course or not applies to this discussion as well. For example, if you're disciplined but still want some structure, you could go to a cheaper school and use the money you save by doing that to hire private tutors. This might give you better results than spending the same amount of money in the expensive school. This is especially true if you can get decent courses for significantly less than the expensive courses on offer (a third or a quarter the price).
How do you know if the teacher is good or not?
This can be tricky, but there are a few things you can check, either by visiting yourself before you sign up or by asking people already studying there. The most important thing is what class time is spent on. At a good institution, it will be spent on things the students can't do on their own and which requires the presence of a teacher.
Here are few things you shouldn't be doing too much of in class:
Learn basic definitions of words in the textbook
Read the text aloud (unless for pronunciation practice)
Excessive listening or reading practice (unless specifically tailored to you, so level adjusted listening practise with a teacher can be extremely valuable)
These are things you could equally well do on your own and you don't need to pay someone to do it with you. Instead, class time should be spent on things you can't do on your own, such as drilling how vocabulary and grammar is used, answering questions the textbook or a dictionary can't explain and giving all kinds of feedback on your spoken and written Chinese.
Which Chinese language course should you take? It depends!
As promised in the introduction, the answer to the question is that it depends. In essence, if you have the money to spend and feel you need the scaffolding, go to an expensive institution which requires a lot of you. If you have moderate amounts of money, go to a cheaper school and pay for extra help in the areas your course neglects, such as pronunciation. If you're an independent learner, skipping class is definitely possible, but you do risk missing important things.
---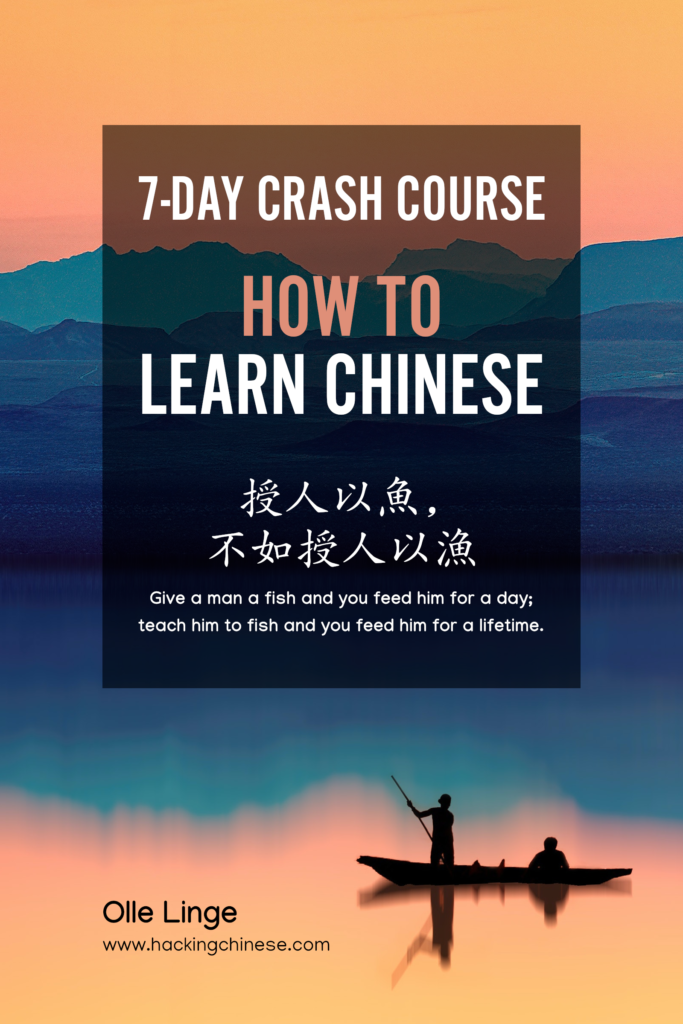 Tips and tricks for how to learn Chinese directly in your inbox
I've been learning and teaching Chinese for more than a decade. My goal is to help you find a way of learning that works for you. Sign up to my newsletter for a 7-day crash course in how to learn, as well as weekly ideas for how to improve your learning!