With the advent of smart phones, software that was previously only available on computers are increasingly taking the step from your desktop into your pocket. This is very good indeed. I consider finding efficient ways of learning vocabulary to be one of the cornerstones of good language learning, and spaced repetition software such as Anki is perhaps the most important part.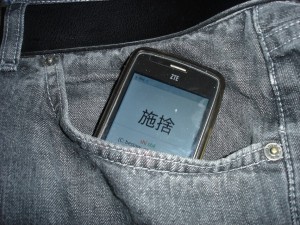 Even though it should be obvious that it's a good idea to run SRS on a mobile phone, I still waited for quite some time before I bought a new phone running Android, thus enabling me to carry Anki with me. With the benefit of hindsight, I should have done that a lot earlier. If you're serious about learning any language, having the option to review vocabulary anywhere is worth the price of a new phone without the slightest doubt, even if you don't use the device for anything else. If you haven't got a smart phone, you could buy a cheap one just for this. If you've already got one, you should start using it to review vocabulary immediately.
Also, check the following articles about spaced repetition on Hacking Chinese:
A question of quality
The reason why it's so great to be able to review vocabulary on the move is most easily explained through the concept of time quality (read more about it here), which in short means that there is time with different levels of quality. If you're at home and have access to the internet, books and a reasonably peaceful studying environment, this is considered the highest quality time, because you can spend this time on virtually anything you like. On the bus or waiting for a friend, however, your studying options are severely limited, or in other words, the time quality is lower.
The great thing with vocabulary reviewing on your mobile phone is that it allows you to do something which might at first sound trivial, but which is incredibly important: it allows you to move a very time consuming task (reviewing vocabulary) to several shorter stretches of time of significantly lower quality. Since it's not wise to use time of higher quality than necessary, spaced repetition software on your phone allows you to do more with the high quality time you have at home.
A question of time
I know from personal experience that keeping a large volume of vocabulary active is a time-consuming task. I typically spend around forty minutes every day maintaining a deck of around 20 000 words. This is not a lot of time if your studying full-time, but I can hear readers mutter that they don't have that much time. There are two ways to respond to this. I could say that you're right, but that you probably won't have a deck that large so you should be okay. This is the pre-smart phone answer.
Having used Anki on my mobile for a couple of months now, I can also say that you're wrong if you say that you don't have time. Very short periods of time, sometimes only a minute, add up quickly over the day. Before I bought my smart phone, I usually needed to pay attention and plan when to review vocabulary, because otherwise I would be hopelessly behind schedule.
Now, my review queue is constantly at zero and I'm considering adding vocabulary more quickly to make better use of the time. Time I thought that I didn't have before buying the phone! This means I free up much time to do other things, including working or other important things I might have to do.
Conclusion and some practical notes
The conclusion is that a smart phone is an invaluable tool when studying Chinese. I bought mine a few months ago, a really cheap one from ZTE costing only $160, but it's still heaven on earth. If I had realised how big the benefits were in practice, I would easily have spent five times that much two years ago. It's perhaps difficult to convey this insight, but if you haven't tried it yet, just trust me when I say that it's better than you think (yes, it's even better than you think after you have read this article).
So, what phone to buy? I don't think it matters much. I don't particularly like Apple, so I bought an Android phone instead. The Anki client for Android is free, but the one for iPhone costs $25. Considering that I paid six times that much for the phone, it goes without saying that you iPhone users out there should buy Anki to your phones immediately, not only because it's awesome, but also because Damien Elmes, the developer, deserves to get at least something in return for all the work he has put into Anki.
If you don't have any software to review vocabulary  on your phone, get it without delay. If you don't have a phone, buy one. It's worth it.
Questions for the reader
Do you use a smart phone to study Chinese?
What do you use your phone for except vocabulary?
Do you know of any other useful programs?
---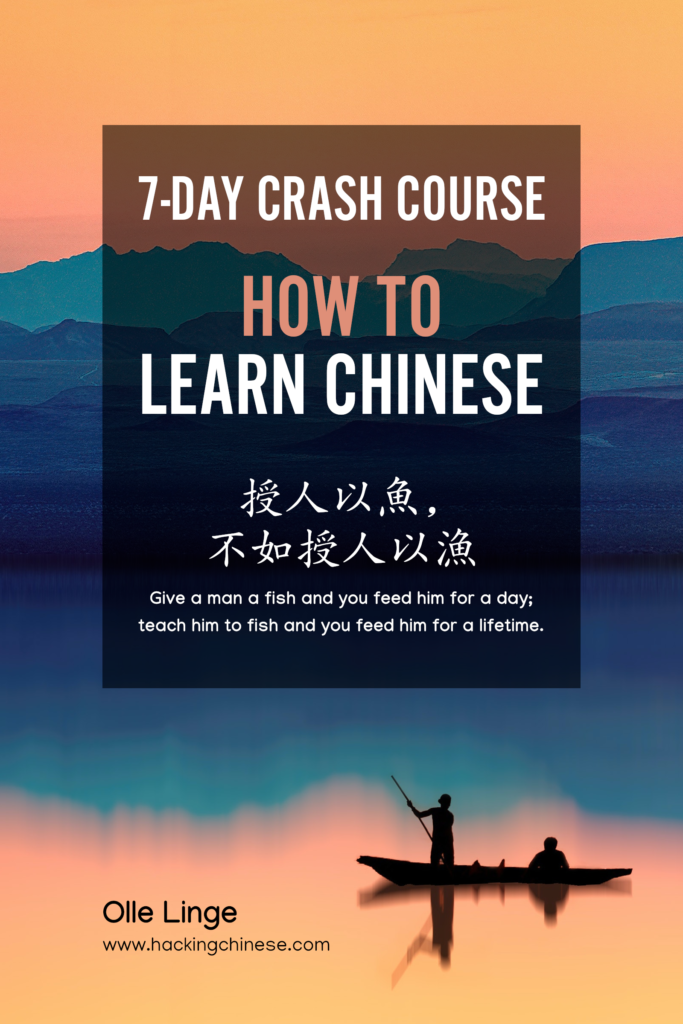 Tips and tricks for how to learn Chinese directly in your inbox
I've been learning and teaching Chinese for more than a decade. My goal is to help you find a way of learning that works for you. Sign up to my newsletter for a 7-day crash course in how to learn, as well as weekly ideas for how to improve your learning!