Last week, we looked at how understanding phonetic components can help us learn to read and write Chinese characters. That's usually something learners pick up more or less automatically, provided that the phonetic component is also a common character in itself. It's kind of hard not to notice that most characters containing 青 are pronounced qing, albeit with different tones. This week, we're going to look at some less obvious applications of phonetic components and how they can help us solve a truly tricky problem.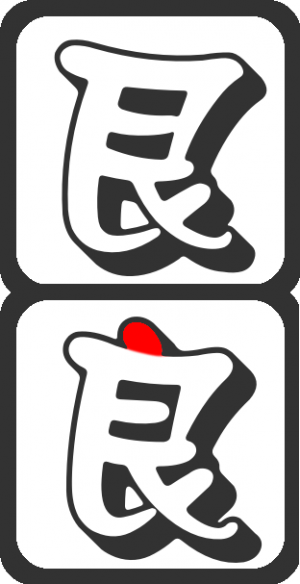 Some Chinese characters are confusingly similar

In the beginning, you can easily create mnemonics for each individual character and since you have so few visually similar characters, it's not that hard to keep them separate. As the number of character increases, though, you will soon run into a very tricky problem: series of characters that look almost the same and only differs in one or two strokes.
If you try to learn these simply by writing them a lot, you will probably fail, or at least waste  a lot of time. Instead of doing that, there is a trick you can use to solve many of these problems. Often, the reason you keep confusing characters  is because it's hard to remember meaningless things (the absence of a dot, the addition of a stroke). It's much easier to remember pronunciation and/or concrete objects.
Confusing characters can be easily hacked by paying attention to the phonetic component
Naturally, not all confusing characters can be solved this way, but I'm going to show you some that are very easy to deal with so that you can keep your eyes peeled for these in the future. In short, the characters are really easy to confuse, but you can deduce which one is which based only on the phonetic component.
Let me give you a basic example first (adapted from this article). 良 (liang) and 艮 (gen) – When you write characters with these two components, it's extremely hard to remember if there should be a dot or not. Considering that I know at least 25 characters with these components, it can become very confusing indeed. Until you notice that all characters containing 良 (with the dot) end with -iang or -ang (note: with "ng"), and all characters with 艮 (without the dot) end with -in, -en or -ian (note: no "ng"). Like this:
With dot (view all here): 娘, 浪, 狼, 莨, 阆, 琅, 稂, 锒, 粮, 蜋, 酿, 踉
Without dot (view all here): 艰, 限, 垦, 很, 恨, 狠, 退, 垠, 哏, 恳, 根, 痕, 眼, 银, 裉, 跟
This means that you can know if there should be a dot or not simply by knowing the pronunciation of the character! You never need to worry about remembering this, you just need to know the pronunciation of the phonetic components. Conversely, you can sometimes guess the pronunciation of a new character if you know the phonetic component. Any character containing 良 (liang) are likely to be pronounced either liang or niang, and characters with 艮 (gen) tend to be pronounced hen or gen.
More examples (please add your own in the comments)
To show you how powerful this is, here are a few more examples of characters that might be trolling you. Some of these are not relevant for simplified characters, but rather than caring too much about that, focus more on the principles. Even though simplified characters sometimes avoid the problem, more and trickier problems are created by merging character components. That's beyond the scope of this article, though.
延 (yan) and 廷 (ting)
Characters based on 延 (yan) are always pronounced -an…
诞 dàn
蜒 yán
涎 xián
筵 yán
埏 yán shān
綖 yán
蜑 dàn
莚 yán
駳 dàn
鋋 yán
硟 chàn
…and those with 廷 (ting) are pronounced ting:
庭 tíng
艇 tǐng
挺 tǐng
霆 tíng
蜓 tíng
铤 tǐng
梃 tǐng
閮 tíng
莛 tíng
綎 tīng
鼮 tíng
易 (yi) and 昜 (yang)
Characters based on 易 (yi) are always pronounced -i…
锡 xí
赐 cì
踢 tī
惕 tì
剔 tī
蜴 yì
裼 xí, tì
埸 yì
逷 tì
…and those with 昜 (yang) end with -ang:
諹 yáng
逿 dàng táng
輰 yáng
颺 yáng
鍚 yáng
令 (ling) and 今 (jin)
Characters based on 令 (ling) all start with l- and often end with -ng:
领 lǐng
冷 lěng
零 líng
龄 líng
怜 lián
邻 lín
玲 líng
铃 líng
岭 lǐng
伶 lín
拎 līng
翎 líng
聆 líng
羚 líng
…and those with 今 (jin) don't start with l- and often end with -n:
念 niàn
含 hán
琴 qín
贪 tān
吟 yín
岑 cén
矜 jīn
黔 qián
芩 qín
I think this is enough to show you what I mean. If you have more examples of your own, please leave a comment! And if you want to check out more like this, I suggest you head over to the list of phonetic sets at HanziCraft. I also recommend using Zhongwen.com. Of course, not all sets are easy to confuse, but I hope that this article and the previous one will make you pay more attention to the phonetic components of Chinese characters.
---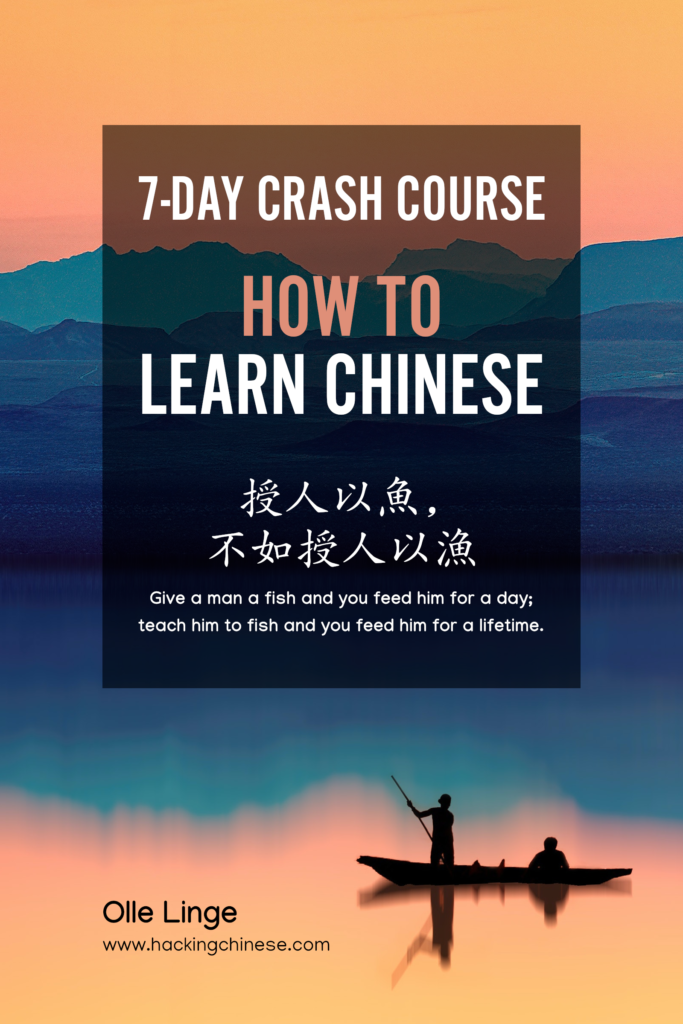 Tips and tricks for how to learn Chinese directly in your inbox
I've been learning and teaching Chinese for more than a decade. My goal is to help you find a way of learning that works for you. Sign up to my newsletter for a 7-day crash course in how to learn, as well as weekly ideas for how to improve your learning!