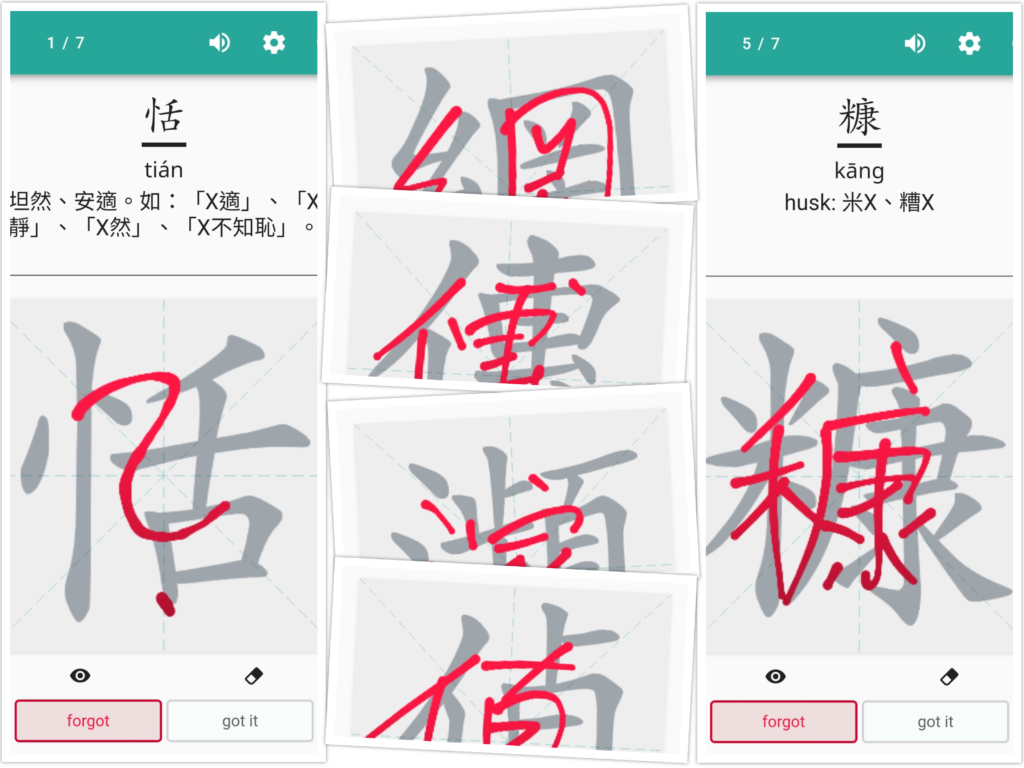 One of the interesting, and sometimes frustrating, things about learning Chinese characters is that there's always more to learn. While it's true that there are always things to learn about writing any language, I'm not talking about finer details of composition and style here, I'm talking about the basic units needed to write words.
This is interesting, because it's an excellent way of learning how to learn. I've had many opportunities to try different things and see what works and what doesn't. But it's also frustrating sometimes, because it literally never ends. Of course, this is partly my own fault as I insist on maintaining the ability to write the 5,000 most common characters by hand, when it would be perfectly feasible to ignore handwriting beyond the most common characters.
In this article, I will share with you seven mistakes I've made when reviewing characters recently, and what I learnt from these mistakes. There's currently a vocabulary challenge running over at Hacking Chinese Challenges, and even if you learn about this when it's too late to join, you can still sign-up for the next round!
The real challenge when learning Chinese characters
When you first start learning Chinese characters, the struggle is to remember how to write the components (even if you might not think of them as components yet).
Everything is new and the challenge is to remember what a component looks like, how the strokes fit together, stroke order. and so on. Learning new characters is difficult.
When you have learnt Chinese for a while, the situation changes. You now know most of the common components, and writing them becomes trivial. You sometimes forget which component it's supposed to be, but you seldom forget how to write the component itself. Learning new characters is pretty easy, but a new challenge emerges: keeping similar characters apart.
I have written more about this in this article:
I place myself squarely in the second category. I almost never forget how to write a part of a character, it's mostly a matter of not remembering what component it's supposed to be or mixing it up with a similar component.
Thus, the mistakes that I will share with you below might be more useful for intermediate and advanced learners. It might not be useful because you struggle with the same characters as I do, but because the underlying principles are the same and the solutions are applicable to your problems, too.
I should also note that I'm mostly focusing on traditional characters, but that the general principles of course apply to simplified characters as well!
If you're a beginner, you should probably read this article instead:
7 mistakes I made when writing Chinese characters and what I learnt from them
Below, I present seven mistakes I made recently when reviewing characters in Skritter. I explain what I wrote, what I was supposed to write and then try to analyse and categorise the mistake.
I then describe my solution to the problem and how I deal with this kind of problem. This is a way of tracing my errors, which I recommend you do, too. I've written about that in this article:
Taking decisive action is the only option when it comes to learning characters, because ignoring tricky vocabulary will just turn them into leeches that drain both time and energy.
Mistake #1: Writing 禾 instead of 米
Mistake #2: Writing 真 instead of 貞
Mistake #3: Writing 岡  instead of 罔
Mistake #4: Completely forgetting how to write 恬
Mistake #5: Adding an extra 氵 to 彌
Mistake #6: Mixing up 瀕 and 濱
Mistake #7: Adding an extra dot to 傳
Naturally, I have forgotten more than seven characters, but most of them are of the "I have no idea what I'm supposed to write here" or "I should have created a better prompt for this", so they aren't very interesting to analyse.
Conclusion: Rote learning does not work
What is abundantly clear to me after having learnt Chinese for all these years is that rote learning, i.e. trying to remember how to write Chinese characters simply by repeating them a lot without really understanding what's going on, really doesn't work.
Of course, it works for native speakers, but they spend thousands of hours on handwriting over twelve years of compulsory education and countless nights of extra homework. I don't want to do that and I doubt you want to do that either.
The only solution is to constantly deepen your knowledge of how characters work, find meaningful ways of practising and tracing errors when they occur. If you're like me and want an efficient (a fancy word for lazy) approach to learning, I suggest you check out this article:
A minimum-effort approach to writing Chinese characters by hand
In this article, I shared seven mistakes I've made recently in my character reviews. What characters are you struggling with? What did you learn by looking them up and tracing the error to its source?
You probably don't struggle with the same characters as I do, but as I hope you have benefited from reading this article, we can also benefit from reading about your learning, so please leave a comment and share your experience below!
---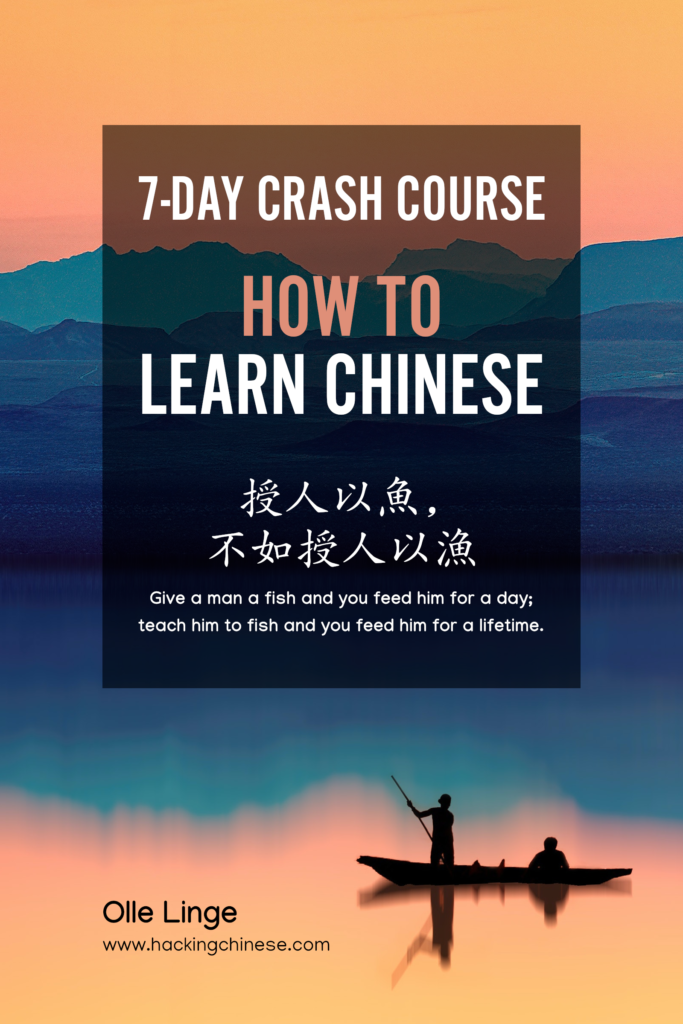 Tips and tricks for how to learn Chinese directly in your inbox
I've been learning and teaching Chinese for more than a decade. My goal is to help you find a way of learning that works for you. Sign up to my newsletter for a 7-day crash course in how to learn, as well as weekly ideas for how to improve your learning!