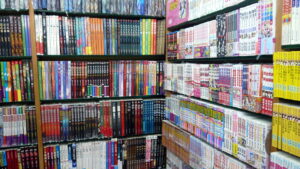 Before I started learning Chinese, I wasn't too keen on reading manga (Japanese for "comics", 漫画/漫畫 in Chinese).
However, while living in Taiwan, I had easy access to a more or less unlimited source of manga translated into Chinese. Gradually, I became aware that reading manga is a very good way to address certain problem associated with learning Chinese, especially if you learn the language in a formal environment.
Since then, I have thought quite a bit about this and I now consider reading manga to be extremely good, not only for beginner/intermediate students, but also for those on a more advanced level. In this article I will discuss some merits of reading manga.
For a much more detailed discussion about how to use comics to improve your Chinese, check this article: A language learner's guide to reading comics in Chinese.
Seeing colloquial Chinese in written form
Most of the text in manga is dialogue and it will be fairly colloquial (depending a little on what manga you're reading). This gives you an almost unique opportunity to see sounds, words or phrases written down that you will never find in any textbook or any dictionary. To begin with, you will be flooded with modal particles (啊,喔,啦,唉,嘛,etc.). Sure, if you socialise with many native speakers, you're likely to learn how and when to use these anyway, but seeing them written down really helps. in formal texts, you don't see them very often, but reading manga they sometimes appear almost in every sentence.
Also, you will encounter many onomatopoetic words (such as "bang", "hiss" or "crash") and you will clearly see how they are used and written, because they appear next to whatever is producing the sound. I've always found dictionaries lacking when it comes to descriptions of these words.
Moving over to words and phrases, there are many small words or ways of expression that will typically not be taught by your teacher or your textbook, but are still very common. Just hearing these isn't always enough, sometimes reading them is the key to both understanding and usage.
I can't count the number of times I've seen a word written down and thought to myself "Ah, so that's what people have been saying all the time!" In short, it's a way to study explicitly words that you might hear all the time, but usually don't pay attention to. In this way, reading manga will help your listening ability quite a lot, especially when it comes to understanding colloquial Chinese. Needless to say, it's also a way to learn new slang or spoken forms.
Circumventing the Great Wall of Chinese
Reading a normal book in Chinese is intimidating if you've never done it before and it might still be even if you have read books before. It's basically a literary representation of the great wall, so massive and threatening that even trying feels futile, a compact wall of texts stopping you from advancing any further.
Reading manga is a way to get around this. You don't need to bang your head against the wall, you can instead approach normal books more slowly. Manga consists of pictures and text, which not only allows you to understand the text more easily, but it also makes the text feel less intimidating by spreading it out over many pages. In a way, it's a lightweight novel and can be used as a stepping stone to read other texts.
Reading manga for pleasure
Even though the title of this article suggests that I should be talking about other things than pleasure, I think pleasure is important enough to bring up anyway. There are a wide variety of manga out there and since Chinese people like manga too, much has been translated from Japanese.
There are of course also comics originally written in Chinese. The point is that if you spend some time looking around, you will probably find authors and artists you really like. If you want to read a lot, you'd better like what you're reading. As we have seen, there are several reasons to read manga that aren't simply for pleasure, but don't forget that pleasure is important, too.
Conclusion
In short, manga serves two important functions apart from being enjoyable in itself. The first is that it gives us access to language we would otherwise hardly ever see in written form, the other is that it lowers the threshold for reading books in Chinese. Reading manga just for fun is fine, but if you think about it, you'll see that it can be very useful as well!

Continue reading: A language learners guide to reading comics in Chinese
Image credit: "Manga section, bookstore, train station, Shenzhen, China" by Cory Doctorow is licensed under CC BY 2.0
---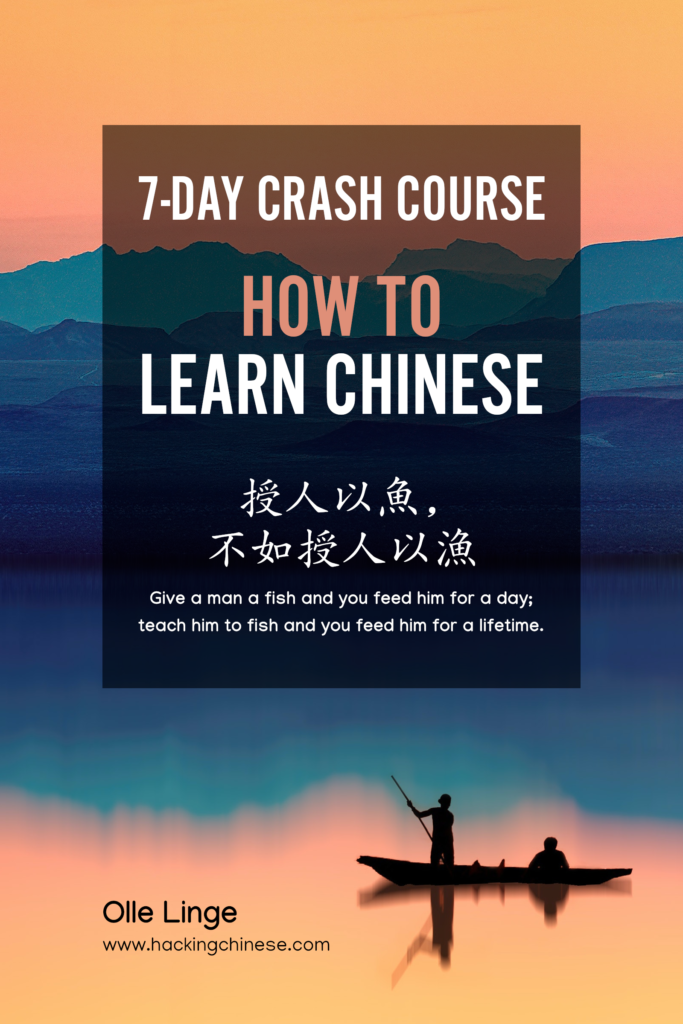 Tips and tricks for how to learn Chinese directly in your inbox
I've been learning and teaching Chinese for more than a decade. My goal is to help you find a way of learning that works for you. Sign up to my newsletter for a 7-day crash course in how to learn, as well as weekly ideas for how to improve your learning!