Learning to read Chinese is not a walk in the park. In fact, several factors make learning to read Chinese considerably harder than other languages. This doesn't mean that it's impossible, though, it just means that you need to find ways to meet those challenges. And of course, the best way to learn to read Chinese is to read more Chinese! Let's have a look at the best Chinese reading practice resources for beginners! If you're not a beginner, you should check out this article with Chinese reading practice recommendations for all levels.
Tune in to the Hacking Chinese Podcast to listen to this article:

Available on Apple Podcasts, Google Podcasts, Overcast, Spotify, YouTube and many other platforms!
6 challenges students face when learning to read Chinese and how to overcome them
Here's a brief summary of the article linked to above if you don't have time to read it (there's a podcast episode too, though, so you can listen to it if you prefer):
6 challenges students face when learning to read Chinese and how to overcome them
Finding suitable Chinese reading practice for beginners
For languages close to your own, diving into authentic texts can work, but it most certainly won't for Chinese, or it at least it will be horribly inefficient. In fact, learners of Chinese spend way too much time reading way too little text. I mean that in the sense that much effort in spent on short, difficult texts, rather than more or longer texts at a more manageable level. You want as much extensive reading as possible.
The problem is that it's not easy to find reading materials that qualify as extensive reading; it might be impossible as a beginner. Fortunately, this is not an either or situation, so even if you can't find texts where you know 98% of the vocabulary, 95% is much better than 90% and even 80% is much better than 60%.
The more you understand, the better! The less you understand, the more you have to compensate by studying, looking things up and so on, which will take time and, at least for some students, be more tedious.
The 7 best Chinese reading practice resources for beginners
To help you out, I here present seven reading resources you can use to find appropriate reading material. These are not specific resources, but rather types of resources that you can use, but I will make sure to also give several examples with links so you can check them out for yourself.
I will try to provide free alternatives when possible, but paid resources will also be mentioned. If you have some money to invest, free products are not always the best option. If you only want free reading resources, I suggest you check this article: The 10 best free Chinese reading resources for beginner, intermediate and advanced learners.
The 10 best free Chinese reading resources for beginner, intermediate and advanced learners
Without further ado, here are the seven types of reading resources you can use to improve your Chinese reading ability as a beginner:
Chinese reading practice for beginners #1: Textbooks

Yes, I know, this sounds either obvious or stupid, but bear with me! Textbooks are written with beginners in mind, and entry-level textbooks are written for zero beginners. This means that they contain texts and dialogues that are as easy as possible and don't require any prior knowledge to make sense of.
Sure, they become harder for each chapter, but there's a way around that! Just use more than one textbook. If you read everything in chapter 1-5 in five different textbooks, you can be relatively sure that the reading will become easier and easier for each textbook you cover. While you can buy all these textbooks, you can also find many of them online.
Recommended Chinese textbooks for beginners
Chinese reading practice for beginners #2: Graded readers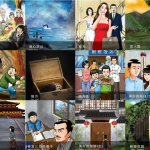 These are books written with a specific level in mind, often measured in characters or words. The easiest graded readers start at around 150 characters and then go all the way up to thousands of characters. Graded readers are a great complement to textbooks, because they don't become harder the more you read, they become easier!
They are also much, much longer than comparable texts and dialogues in textbooks, so you get to see the same characters and words over and over, which is great for that exposure and experience I mentioned above.
Recommended Chinese graded readers for beginners
Chinese reading practice for beginners #3: Reading apps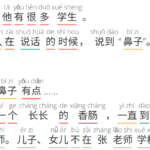 There are many apps that aim to present you with reading materials on your level. Few of these control their vocabulary very tightly, so don't expect "beginner" stories to only contain things you have learnt.
Most of these apps present much shorter texts than the average graded reader and also come with numerous other features, such as pop-up dictionaries, recorded audio and more.
The short length makes them less daunting, but it also increases difficulty. Try to find texts you can read without relying too much on scaffolding tools.
Recommended Chinese reading apps for beginners
Chinese reading practice for beginners #4: Vocabulary apps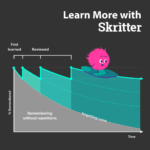 These apps don't present you with reading material, but are instead focused on teaching you characters, words and sometimes grammar, which is of course necessary to be able to read.
Ideally, you wouldn't have to use apps like these very much, but since basic vocabulary is essential to even read at all, using them as supplementary tools to build and maintain a foundation of basic characters and words is useful.
Recommended Chinese vocabulary apps for beginners
Skritter review: Boosting your Chinese character learning (2021 edition)
Chinese reading practice for beginners #5: Reading websites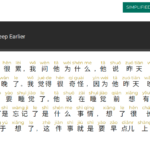 There are many sites and services that provide you with reading materials online and many of them are free, others have free sections you can access easily without registering.
By combining several of these, the amount of free reading available can keep you occupied for quite a while! I reviewed each of those mentioned below in that other article I linked to earlier, so I will just provide the names here.
Recommended Chinese reading websites for beginners
The 10 best free Chinese reading resources for beginner, intermediate and advanced learners
Chinese reading practice for beginners #6: Transcripts from beginner listening resources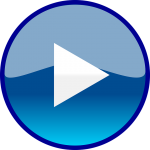 This is an indirect way to access even more reading while also focusing on your listening skills at the same time (you should always listen before you read, if you have the chance). The truth is that podcasts and other audio-based learning materials often provide transcripts that you can treat exactly as you would other texts.
At a beginner level, there's no big difference between formal, written Chinese and colloquial, spoken Chinese, so just go ahead and read the dialogues. When your Chinese gets better, transcripts of real conversations will of course be different from Chinese written with a reading audience in mind, but don't worry about that now!
Please note that many podcasts offer their episodes for free, but charge for supplementary materials such as transcripts. Thus, try to find one that you like and consider paying for it, or if you can't do that, stick to the other resources mentioned in this article!
Recommended Chinese podcasts with transcripts for beginners
For more listening resources for beginners, check out The 10 best free Chinese listening resources for beginner, intermediate and advanced learners:
The 10 best free Chinese listening resources for beginner, intermediate and advanced learners
Chinese reading practice for beginners #7: Interactive reading for beginners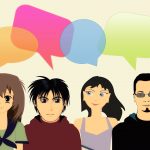 Don't forget that the purpose of language is to communicate with others, and that doing so can be great for both motivation and learning in general. You have several options here, depending on your situation.
If you have friends who speak Chinese, start text chatting with them. They will know that you're a beginner, so will naturally adjust their language, and if they don't, gently ask them to. Not all native speakers are good at this, and some of them might not be interested, but it doesn't hurt to try!
Start a language exchange with a native speaker who wants to learn a language you speak, which guarantees that you have a shared interest, and that you don't need to worry about wasting the other person's time. Obviously, to count as reading practice, this exchange should be partly or completely in writing. You can try apps like HelloTalk for this.
If you have the means to do so, hire a tutor to chat with. It only takes a few minutes occasionally for them to keep a conversation going, but it can provide you with great reading practice. Once they get to know you, they will also know your level and be able to adjust to it. Tell them that you don't really want to learn more words, but that you'd like to practise as much as possible using the vocabulary you already know.
Conclusion: Read as much as you can at your current level
As we have seen, the goal should be to read as much as possible. The only way to do that is to focus on texts that you can make sense of while only looking up characters and words occasionally. If you just started learning, it will be hard to find such texts, but do your best and try to find those that are as close to your level as possible! The better your Chinese becomes, the easier it will be to find texts that are both easy and enjoyable to read.
I'm not necessarily saying that you should only do extensive reading and never challenge yourself by reading harder texts; by all means do so occasionally! This is what most students are forced to do in class every lesson, though, so the most common situation is that students only do intensive reading, which is backwards.
If you find your self in such a situation, do your best to find reading materials on your own and practise extensive reading outside the classroom! Your Chinese will benefit immensely from it and you'll have more fun along the way too!
In this article, I've done my best to provide you with beginner-friendly reading materials. What's your favourite? Do you maybe know a resource I have overlooked? Please leave a comment below!
Want to read the companion article to this one about listening practice? Check here: Beginner Chinese listening practice: What to listen to and how
Beginner Chinese listening practice: What to listen to and how
Editor's note: This article, originally from 2016, was rewritten from scratch in November 2021.
---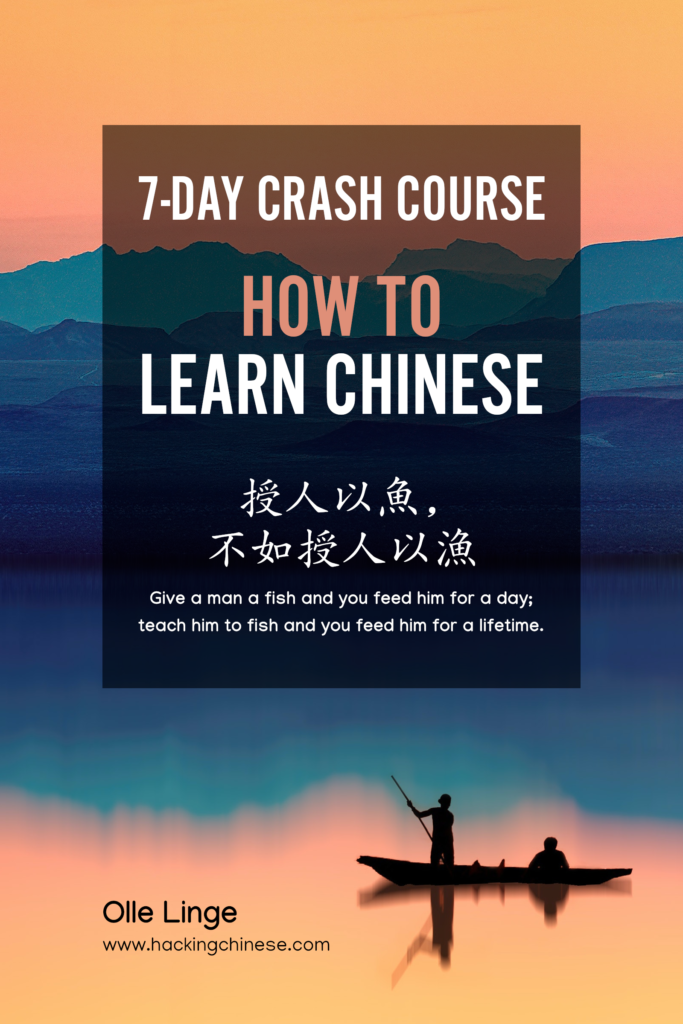 Tips and tricks for how to learn Chinese directly in your inbox
I've been learning and teaching Chinese for more than a decade. My goal is to help you find a way of learning that works for you. Sign up to my newsletter for a 7-day crash course in how to learn, as well as weekly ideas for how to improve your learning!