Input is a crucial factor when learning a foreign language. I'm not an input-only fanatic, but I do think that a large number of common problems can be solved simply by listening and reading more. That way, we can slowly build a feel for the language and learn grammar and vocabulary usage. In other words, we acquire the language by being exposed to it rather than by studying it directly. Naturally, these are not mutually exclusive, but this challenge is about reading.
The importance of extensive reading
Some people claim that reading ability is the most important skill of all, and even if I personally consider listening ability to be more important and don't agree with everything in the quoted passage below, it's still a good summary of this position and contains lots of good ideas and links to further reading in case you want to know more. This is quoted from the Read More or Die blog (more about this below):
The four skills of reading, listening, writing, and speaking ought to be viewed in that order, because each one feeds the next.  You can't say what you don't know, and reading is much easier to learn words from than listening.  The large quantity of exposure helps the learner to think in the target language, which in turn improves output abilities.  Many case studies have firmly established the effectiveness of this method.  For more details, read Rob Waring's The Inescapable Case for Extensive Reading, or follow some of the links from www.extensivereading.net.
I've written extensively about listening ability already (there is an entire series of articles about listening ability), but I haven't written that much about reading. This is strange considering that I like reading myself and attribute most of my English ability to being an avid reader. It's time to change that with a reading challenge!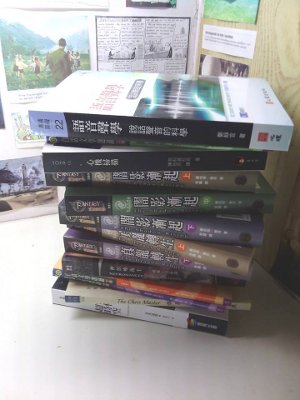 Read more Chinese or die
I think relatively short and concentrated efforts are very good for increasing overall volume, mostly because they enable us to create habits and really focus on one area of language learning. As it happens, there is a reading challenge originally created for Japanese students and it has been running for many years now, roughly once every quarter. The challenge is quite simple:
Set a goal (counted in pages)
Report daily progress
Compete against yourself or others
Personally, I don't care much for competing against others and I prefer to regard this challenge as a personal challenge. I prefer to see other people in the challenge as fellow travellers who cooperate to reach similar but yet different destinations.
Join the challenge!

In the future, I plan to develop my own challenge system here on Hacking Chinese, but for now, we'll have to use what's available. The challenge will run from January 1st 2014 to January 31st 2014.
Important: Anyone can join! You don't need to be at a level where you can read novels. It might take you longer to read ten pages than it takes me to read 1000, but that doesn't matter. This is a challenge, not a competition!
There are two options (choose one):
Join the Tadoku challenge – This is the easiest option, but you need a Twitter account to participate. You register, set a goal for the challenge and then report your progress either through a web interface or using Twitter. Tadoku counts pages, which is a bit awkward in my opinion, but the goal here is to increase the amount of Chinese you read, not to arrange a formal competition.
Join by leaving a comment to this article – This second option is for those of you who can't or don't want to use Twitter. It would be too chaotic to report daily progress, so instead I want people who sign up to first leave a comment stating their goal (number of pages) and then post updates once a week, including what you have read and what your goal was.
Regardless of which option you choose, I suggest that you also make your commitment public, either on social media or on your own website. To set an example, my own goal for January is to read 1000 pages. I have participated in one Tadoku challenge earlier this year with the same goal and I think it's a reasonable number of pages to read in my situation. If you want to follow my progress, you can check my account here.
How many pages should I read?
The important thing when setting goals is to be realistic. How much time do you think you can devote per day? How much can you read in that time? Make an educated guess and go for it. The goal is to read as much as possible, so being realistic is important (aiming too low and you might read less that you could, aiming too high might mean that you give up because it feels impossible). Reading 1000 pages would take about one hour per day for me, which should be possible. Only you know what's suitable for you,though.
What counts as a page anyway?
Since the goal is set in the form of a number of pages, the obvious question is: What is a page? What happens if you read less than one page at a time? What if you read comics? Newspapers? Websites?
In another article, I have explained why the way we count things like this really matters. Here is what I would do if I couldn't participate in the challenge on Twitter (if you do, it's easier just to follow the format there):
Set a goal for January
If you read longer texts, report the number of pages directly
If you read shorter texts, count sentences (about 20 sentences per page)
If character counting is convenient, treat 400 characters as one page
Now, this is assuming that "longer texts" means novels, which is probably not always the case. A novel usually has around 400 characters per page, but (printed) newspapers might have several times that amount and books for a younger or foreign audience might have much, much less. This competition is against yourself so you decide how detailed you want to be. If you want to recalculate what you read according to the standard of 400 characters per page, by all means do so, but if you just want to report number of pages directly, do that.
How should I read?
Here are some suggestions:
Focus on what you understand; you don't need to understand everything you read
Use the rule of three (only look up words or characters if they appear three times in different situations)
The goal in this challenge is to read a lot, so if you spend most of your time using dictionaries, you need to either change your strategy or find something easier to read. I also to suggest you read this article for a general discussion about reading in Chinese: Approaches to reading in Chinese. In case you do need a dictionary, this article contains everything you need.
How can I increase the amount of Chinese I read?
The obvious answer is that you need to spend more time reading. This is true in the sense that you should dedicate more time than usual to reading Chinese. However, there are many things you can do to encourage yourself to read more. Here are few tips:
Place books or reading material in strategic places (bed, bathroom)
Always have something to read available on your phone (e-books, text files)
Remove books in other languages from your immediate environment
Try to make reading at certain times a habit (before going to bed, for instance)
The last point is crucial. It's very hard for foreign language learners like us to binge on Chinese reading, especially if we are beginner or intermediate students, so creating habits where we steadily increase the number of pages we read is essential. This is also why I think having regular updates is a good idea.
What should I read?
This is a very good question. I haven't been a beginner or intermediate student for a long time and I don't have a good grasp of what suitable reading material is available. Here are some general guidelines, though:
True beginners: Textbooks and (perhaps) graded readers
Beginners: Textbooks and graded readers
Intermediate: Song lyrics, manga, translated novels*
Advanced: Anything you like (with a emphasis on "like")
*When I say translated novels, I mean that you should take a novel you are already familiar with in English and read the Chinese translation. I think this is the best way of easing yourself into reading novels in Chinese. If you try to read random modern Chinese novel, it will most likely be too hard.
Why not help each other, though? If you find something interesting to read which is freely available online, please post a link to it in the comments, along with which level it's suitable for and I will add it to the list below. I have merely added a few links, so I really need your help.
Beginner (use the comments to add more)
Intermediate (use the comments to add more)
Advanced (use the comments to add more)
General
 The challenge starts next Wednesday, so you should have time to find something to get you started. If you find something online, don't forget to share it with the rest of us!
---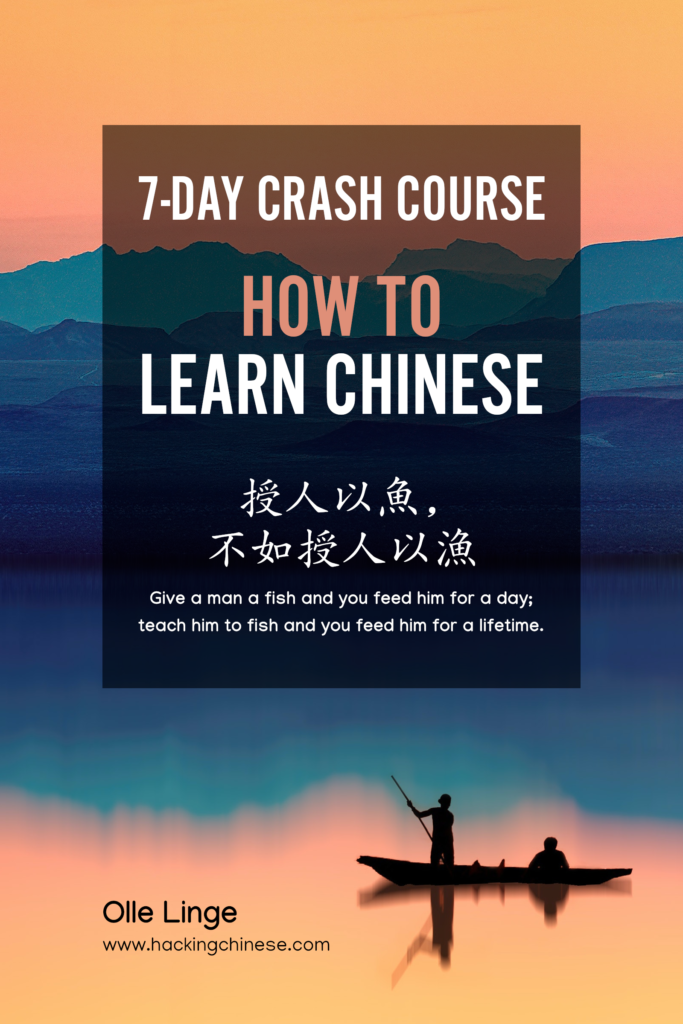 Tips and tricks for how to learn Chinese directly in your inbox
I've been learning and teaching Chinese for more than a decade. My goal is to help you find a way of learning that works for you. Sign up to my newsletter for a 7-day crash course in how to learn, as well as weekly ideas for how to improve your learning!