Becoming fluent in any language is a dream many people have, but few achieve. Accomplishing this in only three months sounds like a pipe dream to most people, but that's what polyglot Benny Lewis has been doing for quite a while now.
That is, moving around the world, staying in each country for a few months, learning the language and writing about it on his website. I've been following Lewis ever since I read his book, The Language Hacking Guide, almost a year ago, but I've always thought that much of what he writes about is either not applicable to Chinese or is of reduced help to learners of Chinese.
Now Lewis has officially announced his goal to become fluent in Chinese within three months, starting from scratch. Fluent in this case means that he wants to be able to communicate in a group of natives without either slowing them down because of his lack of understanding or halting because he cannot express what he would have expressed in English. The topic can be any non-specialist topic and the style is conversational.
He also refers to C1 level (see Wikipedia). In addition to this, he also intends to learn basic reading, such as understanding menus (which is far from basic, but never mind that) or signs, but also saying that he soon after this wants to be able to read most of what he sees (save more advanced language such as newspapers and so on).
This leads us to a question that I'm sure most people reading about his mission ask themselves:
Is it possible to become fluent in Chinese in three months?
The short answer is "no". I'm convinced that three months is very, very far from being enough to reach a C1 level, regardless of how talented you are or how much time you spend each day. Before you play the party-pooper card, however, hear me out. I don't write just because I think the mission is impossible, I write this because I want people who learn Chinese (yes, that's you) to understand what challenges Chinese offers and how to approach them. This won't enable you to learn Chinese in three months, but it will help you in your studies.
Before I start, I'd also like to say that I quite like Benny Lewis and his approach to language learning (I have read his book and might review it fairly soon). He has really helped people realise that language learning in high school and the real world isn't the same thing (you actually can learn a language) and his enthusiasm helps many people realise their language-learning dreams. In other words, I think his approach is good and that he will learn a lot, I simply don't think such a short time is realistic.
Challenges when studying Chinese and how to approach them

The main different between learning Chinese and languages close to your native language is that it's easy to underestimate how different Chinese is. There are many aspects which are tricky to master, and here I've detailed some of them:
Problem: Tones are hard. These are difficult for most people to master even if they have a good teacher and a long time to practise.  Considering, how important tones are, this is a major hurdle both for listening and speaking.

Suggested approach: Have a non-native speaker explain tones to you in English and make sure you get it right from the first day (for example, the third tone is a low tone). After you know how to pronounce them in theory, practise with native speakers (obvious). Be careful, though, you need a good non-native speaker.
Problem: Chinese isn't French. When I learnt French or if I decide to learn German, I can guess what things mean when I hear them. Sometimes I can even guess how to say a word even if I've never encountered it before. You can't do this in Chinese until you reach a relatively advanced level. Also, when learning French or English, it's possible for me to simply map a word in Swedish to a word in French or English, but this is impossible in Chinese. There are many different ways of expressing the a single word in English (and many different English words for one Chinese word; it goes both ways). This is true in any language, but is a major hurdle when learning to speak Chinese properly. You might be able to communicate with people in a short time, but acquiring accuracy in Chinese is many, many times harder than in, say, French.

Suggested approach: I think that there is only one way to overcome this problem and that is huge amounts of exposure. You need to see and hear the language an awful lot, but you also need to practise actively to make sure you get it right. Learn the rules, if there are any, and then  practise, practise, practise.
Problem: 1500 characters won't enable you to read: People often ask me how it's possible to learn so many characters. Then I say that actually, you don't need that many to be able to read. This is easily misinterpreted as "you only need X characters to read Chinese". The problem is that learning X characters says nothing about your reading ability, because meaning in modern Chinese is convey using words, which typically consist of more than one character. Knowing a number of characters is not the same thing as knowing the words these characters can create.

Suggested approach: Learning characters and words is quite easy once the code is broken. Unlike English, most characters and words in Chinese are made of smaller components that can be learnt (think of prefixes and suffixes in English). Learning the building blocks vastly improves learning of written Chinese. See this, this and this article for more about characters and words.
Problem: Listening requires huge amounts of practise and a broad vocabulary. Expressing yourself in Chinese with only a few thousand words is definitely possible, but that is not enough to understand native speakers discussing something among themselves. Just to compare, I estimate that I know around 20 000 words in Chinese, and I still encounter words in conversations I don't know and don't understand on a daily basis.

Suggested approach: This doesn't mean that Chinese is impossible to learn, but it does mean that it takes time to build up the necessary vocabulary. Also, Chinese words are fairly short, usually two syllables, which means they tend to sound very similar in the beginning. It is almost impossible to guess what a new word means if you hear it. If you see it in writing, it works sometimes if you know both characters well. The solution to this is simply to take one step at a time and not to give up.
Conclusion
I like Benny Lewis and what he's doing. I hope he can show people that it's possible to learn a whole lot of Chinese in just three months. Seeing that he can learn a lot, more people will want to learn the language and that's excellent, because Chinese is an awesome language to study. Chinese needn't be extremely hard to learn either, but it does take time.
However, part of the reason I wrote this article is that I'm worried. If the discussion sparked by his mission to learn Chinese in three months leads people to believe that they can become fluent in Mandarin in three months (even if he doesn't say that, it is definitely what people read), then we're going to see hordes of people enthusiastically trying to do just that. They will fail. They will be disappointed. Most of them will give up.
When Benny says that he aims for the stars, but might land on the moon, he knows what he's talking about; he's done it before. Most people haven't, and I'm afraid that if they aim for the stars, they won't even get off the ground. Aiming high, but for something which is achievable will suit most people better. Still, all actual learning is done on the micro level, long-term goals are simply there to give you a direction. Becoming fluent is not a short-term goal.
My advice is to familiarise yourself with different learners/teachers: Benny Lewis,  Khatzumoto (All Japanese All the Time) or even me, but don't follow anyone blindly, discuss with other learners (in real life or on forums), experiment. If you are truly interested, have an open mind and are prepared to spend a decent amount of time, you can become fluent in any language. This has been proven many times over. However, don't think that learning languages is something that can be accomplished quickly or effortlessly. Success will come if you keep motivated and enjoy yourself, but don't push it too much unless you know what you're doing. Or, as the Chinese say, 慢慢來!
---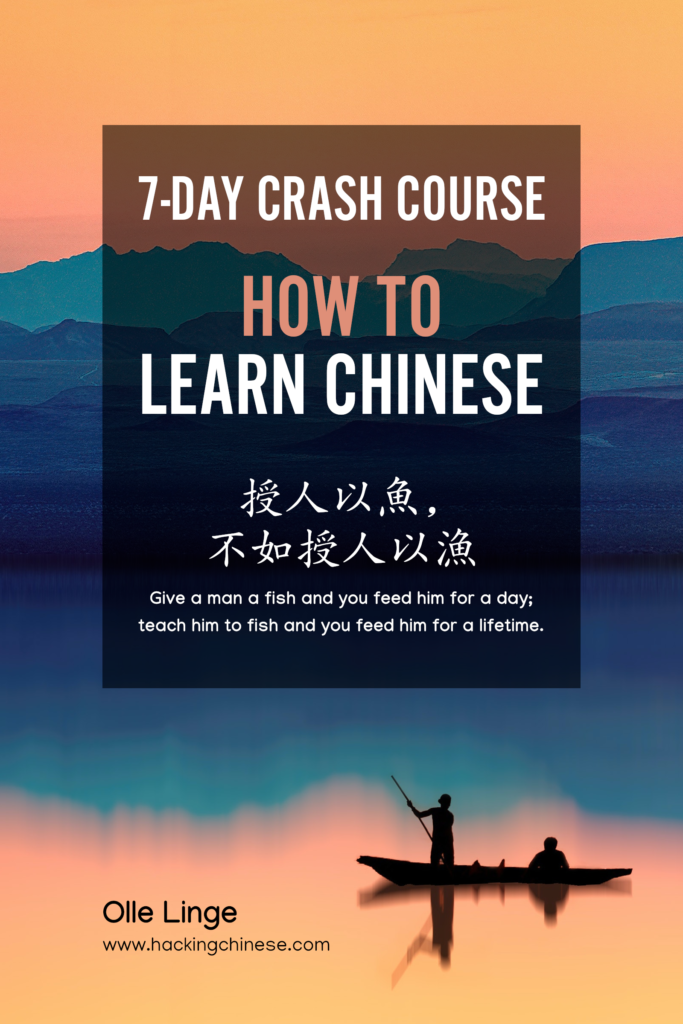 Tips and tricks for how to learn Chinese directly in your inbox
I've been learning and teaching Chinese for more than a decade. My goal is to help you find a way of learning that works for you. Sign up to my newsletter for a 7-day crash course in how to learn, as well as weekly ideas for how to improve your learning!