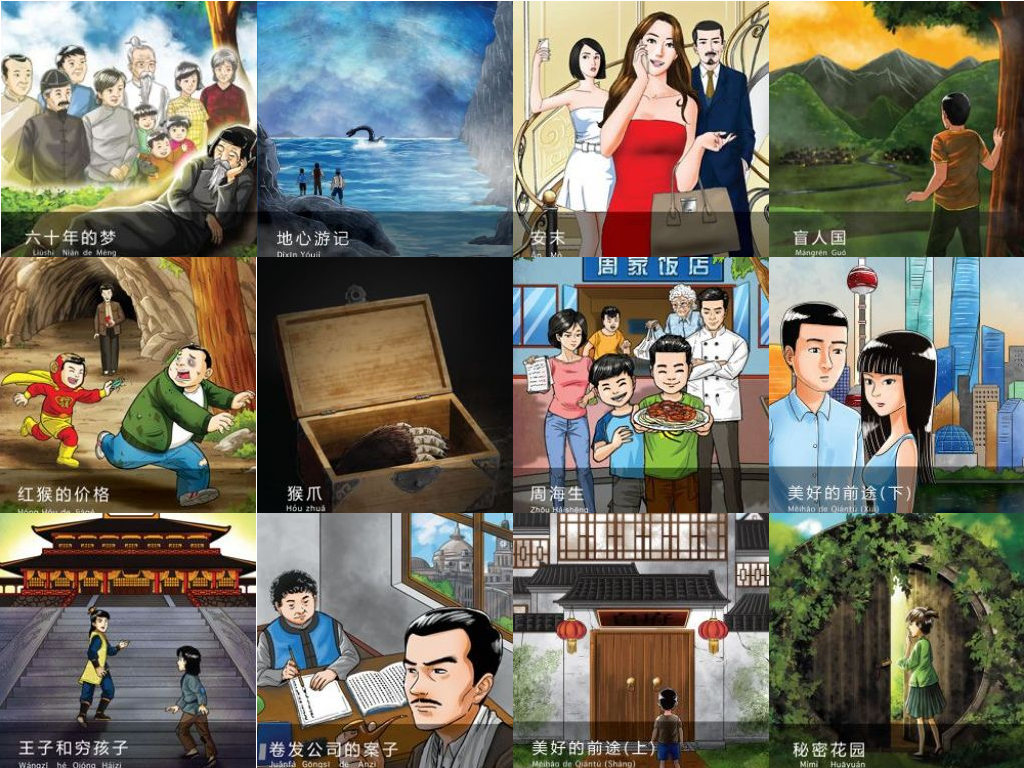 Input is extremely important when learning a language. Without having heard something, how are you supposed to be able to say it? Without having read it, how are you supposed to be able to write it?
Reading and listening are both essential skills when learning Chinese, not only because they allow you to read and listen, but also because it is the gateway to all other knowledge. Understanding is, in a sense, more important than being able to make other people understand.
The more you understand, the more you learn
If you read something where you understand most of the text, you're sometimes able to pick up new words and grammar patterns automatically, or incidentally as it's called in the literature. Reading easier text also allows you to read much more, so instead of reading 1,000 characters worth of text in your textbook, you could read 10,000 at a lower level, which would allow you to get a better feel for what words mean and how they are used, as well as increased reading speed and so on. This kind of reading, where reading a lot is more important than understanding everything in difficult texts, is called extensive reading.
The problem facing adult learners of Chinese is twofold:
There isn't enough learner-oriented reading material
The material that exists is not interesting enough
You need much more reading than your textbook can offer and you need it to be at roughly the same level. It's no good reading a real novel if it takes you an hour to read one page. One way of alleviating this problem is to use more than one textbook series in parallel, but this solution is far from ideal. A far better solution is to use graded readers!
Enter: Mandarin Companion graded readers
A graded reader is a book with a limited difficulty, often set by a certain number of words to make it easy to read. For Chinese graded readers, the number of unique characters is the most common measurement.
Mandarin Companion offers a series of readers, currently on three levels with twelve books in all. That means that they are accessible from a very early stage, but are still useful well up into the intermediate stage:
As a beginner, you can extend you reading beyond the textbook and read texts that are both interesting and capped at a certain difficulty, meaning that you can read and learn everything in these books and be quite sure you're learning very high frequency characters and words. That's true for most textbooks as well, but certainly not any material not particularly written for students
As an intermediate learner, you can use the series for extensive reading (i.e. the kind I mentioned above where you understand most of the text already). Even though 300 or 450 characters doesn't sound like much, I think only advanced learners will be able to read through all these books without finding a single new word.
For more about Mandarin Companion, the science and philosophy behind the series, as well as many other interesting things about reading in Chinese, I suggest you head over to their website. Make sure to not miss the blog or the podcast!
Reading Mandarin Companion
In order to write this review, I read through all twelve books (a big thanks to Mandarin Companion for providing me with the books). They come in both a simplified and traditional editions, so choose whichever you prefer; I read the traditional versions for this review. They are also available for Kindle, Apple Books and Kobo. Some books have audio recordings, but not all.
Before I review each volume individually, I'd like to say a few words about them as a whole. To begin with, they are all much more interesting than the average textbook, much longer and generally well-written. I would say this is the best series of graded readers currently available.
The language is mostly natural-sounding (given the strict limit in the number of characters, of course) and in difference to native texts, the same words are reused over and over, which is great for learning.
Each volume consists of a total of roughly 10,000 Chinese characters, so while not super long, they should last the reader a long time, depending on your reading ability. Combining all the books forms a solid step on your journey to becoming literate in Chinese. Don't read just one of these books, read them all! I promise you than if you thought the first book on level 1 was hard, you will find the last book on that level much, much easier. You will have read almost a hundred thousand Chinese characters by then!
Each story is adapted from a well-known work of fiction, which has been relocated to China and populated by Chinese people. I think these adaptations are very well done, keeping many details and characters from the original stories, while still not hesitating to change major elements in the stories to fit the new environment. If you had never heard of the original story, I doubt you'd think that these books were adapted from Western fiction. Building on known fictional work has the added advantage of giving you some idea of what to expect. A story adapted from Jules Verne will of course be different from one adapted from Jane Austen.
There is also a list of words included, all hyperlinked in the digital versions (footnoted in the printed books), so if you read on screen, you can find the definitions of selected words easily. Each book also comes with discussion questions, which perhaps feel more relevant if you use the books in class or in a group, but you could also answer them yourself or discuss them with a tutor or friends. Each volume is illustrated with pictures of much higher quality than we're used to in educational material, a big thumbs up!
I'm now going to introduce and briefly comment on all the books currently available. The story summaries are from the official website and the comments are from myself after reading them.
Breakthrough level (150 characters)
Level 1 (300 characters)
Level 2 (450 characters)
Breakthrough level (150 characters)
周海生 (

The Misadventures of Zhou Haisheng)
Zhou Haisheng is a fun-loving and determined young boy whose life revolves around school and his family's Chinese restaurant. Always well-intentioned, he finds ways to help out his hard-working parents with the family business. Whether it's inventing his own noodle recipe, delivering the wrong order to a customer, or resorting to extremes when a competing noodle shop opens across the street, Zhou Haisheng manages to combine his mischief and wit to save the day.
This book was published only recently and is an attempt to provide a stepping stone to level 1. I want to mention this, because it is somewhat different from the others in that it's not adapted from a famous work of fiction, but rather specifically written for this purpose.
The story focuses on everyday activities, dialogue and scenes, recycling vocabulary all the time without being so blunt about it that it gets boring. While the story is of course not as interesting as the more advanced levels, this is not the authors' fault, it's just very difficult to write something with only 150 characters. I have written texts in Chinese capped at specific levels, and I can tell you that it's not easy. This book is roughly half the length of the other books in this series, but I still think that doing this much with such limited vocabulary is an achievement. I also love the fact that this story provides a link to Emma, one of the level 1 readers.
Paperback or e-book, with simplified characters available on Amazon
Note: At the time of writing, there seems to be no traditional character version
Level 1 (300 unique characters)
盲人国 (Country of the Blind by H.G. Wells)
"In the country of the blind, the one-eyed man is king" repeats in Chen Fangyuan's mind after he finds himself trapped in a valley holding a community of people for whom a disease eliminated their vision many generations before and no longer have a concept of sight. Chen Fangyuan quickly finds that these people have developed their other senses to compensate for their lack of sight. His insistence that he can see causes the entire community to believe he is crazy. With no way out, Chen Fangyuan begins to accept his fate until one day the village doctors believe they now understand what is the cause of his insanity those useless round objects in his eye sockets.
This s my favourite story among the five. The story is well-worth reading apart from any language-learning ambition, and the twist at the end is the same as the one I thought of when I read the original story some fifteen years ago. I think the reason I liked this book the most is also that it has a well-paced narrative, a clear structure and an interesting basic premise. The book focuses more on what happens and what people do, rather than what they say. I have nothing to complain about, really good!
Paperback or e-book, with simplified or traditional characters available on Amazon
安末 (Emma by Jane Austen)
Clever, rich, and single, the beautiful Ān Mò (Emma Woodhouse) is focused on her career as fashion designer in the glamor of 21st-century Shanghai. She sees no need for romance in her life, but when she tries to find a boyfriend for her new friend Fangfang (Harriet), her carefully laid plans begin to unravel. As she ignores the warnings of her good friend Shi Wenzheng (Mr. Knightley), her decisions bring consequences that she never expected. With its witty and charming characters, Emma is often seen as Jane Austen's most flawless work.
Just like the original, this modern version set in Shanghai focuses on people and their interactions with each other. This means a lot of dialogue and talking or thinking about social relationships. While being somewhat predictable (regardless of familiarity with the original), the story is well-paced, never gets boring and in general manages to keep the readers attention through-out. The heavy focus on dialogue makes it great for improving conversational Mandarin too!
Paperback or e-book, with simplified or traditional characters available on Amazon
秘密花园 (The Secret Garden by Francis Hodgson Burnett)
Li Ye (Mary Lennox) grew up without the love and affection of her parents. After an epidemic leaves her an orphan, Li Ye is sent off to live with her reclusive uncle in his sprawling estate in Nanjing. She learns of a secret garden where no one has set foot in ten years. Li Ye finds the garden and slowly discovers the secrets of the manor. With the help of new friends, she brings the garden back to life and learns the healing power of friendship and love.
I liked this story, mostly because the characters were interesting and not as bland as they tend to be in many textbooks. I haven't read the original, but I think this adaptation is most suitable for younger readers. I like the theme of exploration, both in the physical sense of exploring the estate and in the figurative sense of finding out the truth about the secret garden.
Paperback or e-book, with simplified or traditional characters available on Amazon
红猴的价格 (

The Ransom of Red Chief by O. Henry)
Trying to make some fast cash, two small-time crooks devise a plan to kidnap the son of a wealthy family in a village and hold him for ransom. When the kidnapped boy pulls out his Hong Hou ("Red Monkey") costume, the two burglars realize they may be in for more than they planned. As their ransom notes remain unanswered and their scheme starts to drag on, the two crooks find out for themselves how a child's imagination can spell disaster for two inexperienced criminal minds.
I like this book and I think it would suit many learners. It's fast-paced and entertaining, even though you kind of know how it will end in advance, even if you haven't read the original. This would work very well as an animated cartoon, too, I think. The book contains a variety of language, focusing both on what people do and what they say (and occasionally write). I think the plot summary above should tell you enough about the book to tell you whether it's for you or not. I recommend it!
Paperback or e-book, with simplified or traditional characters available on Amazon
猴爪 (The Monkey's Paw by W.W. Jacobs)
Mr. and Mrs. Zhang live with their grown son Guisheng who works at a factory. One day an old friend of Mr. Zhang comes to visit the family after having spent years traveling in the mysterious hills of China's Yunnan Province. He tells the Zhang family of a monkey's paw that has magical powers to grant three wishes to the holder. Against his better judgement, he reluctantly gives the monkey paw to the Zhang family, along with a warning that the wishes come with a great price for trying to change ones fate…
This story also has a clear narrative and good pacing. I found the story a bit too predictable and less interesting than the Country of the Blind, but still worthwhile. If you like horror stories more than speculative fiction, perhaps this is the best book for you, although like many classic horror stories, it isn't very scary.
Paperback or e-book, with simplified or traditional characters available on Amazon
王子和穷孩子 (The Prince and the Pauper by Mark Twain)
During a chance encounter, two nearly identical boys, one a poor beggar and the other a prince, decide to exchange places. The pauper, now living in the royal palace, is constantly filled with the dread of being discovered for who and what he really is while the Prince, dressed in rags, lives on the street enduring hardships he never thought possible. Both children soon discover that neither life is as carefree as they expected.
This story is, as are many of the others reviewed in this article, well-structured with a narrative that switches between the two boys in a way that makes it particularly easy to turn pages and want to find out what happens. While stories that have a moral message might irritate some readers because they sometimes sacrifice realism (for example, it's not particularly plausible that two "nearly identical boys" with completely different social backgrounds could be switched like this), I think ought to be a minor issue at most. The story doesn't shy away from portraying misery and injustice, even if the ending is redeeming.
Paperback or e-book, with simplified or traditional characters available on Amazon
六十年的梦 (The Sixty-Year Dream, Rip Van Winkle by Washington Irving)
Zhou Xuefa (Rip Van Winkle) is well loved by everyone in his town, everyone except his nagging wife. With his faithful dog Blackie, Zhou Xuefa spends his time playing with kids, helping neighbors, and discussing politics in the teahouse. One day after a bad scolding from his wife, he goes for a walk into the mountains and meets a mysterious old man who appears to be from an ancient time. The man invites him into his mountain home for a meal and after drinking some wine, Zhou Xuefa falls into a deep sleep. He awakes to a time very different than what he once knew.
This is the weakest story of the books I've read I can't wholeheartedly recommend it. I found the premise interesting, but the story lacked an interesting plot and more felt like the main character experiencing a series of disconnected events that built up to nothing in particular. If the premise sounds very interesting, you could still give it a try, though.
Paperback or e-book, with simplified or traditional characters available on Amazon
卷发公司的案子 (Sherlock Holms: The Red Headed League by Sir Arthur Conan Doyle)
Mr. Xie was recently hired by the Curly Haired Company. For a significant weekly allowance, he was required to sit in an office and copy articles from a book, while in the meantime his assistant looked after his shop. He had answered an advertisement in the paper and although hundreds of people applied, he was the only one selected because of his very curly hair. When the company unexpectedly closes, Mr. Xie visits Gao Ming (Sherlock Holmes) with his strange story. Gao Ming is certain something is not right, but will he solve the mystery in time?
I've read and liked most of the original Sherlock Holmes stories, and I have read several children's versions in Chinese as well. I wish I had read this one instead! It's much more suitable for learners than any book for Chinese children. The story is a typical Sherlock Holmes story where we follow the confused Watson as Holmes expertly solves another mystery. An interesting and neatly paced story and a good read in general, and also neatly adapted to a Chinese setting (note the curly hair instead of red hair as in the original).
Paperback or e-book, with simplified or traditional characters available on Amazon
Level 2 (450 unique characters)
地心游记 (Journey to the Center of the Earth by Jules Verne)

Join Professor Luo and his niece Xiaojing in their daring quest down the mouth of a volcano to reach the center of the earth. Guided by a mysterious passage on an ancient parchment and accompanied by their faithful guide Lao Xu, the three explorers encounter subterranean phenomenon, prehistoric animals, and vast underground seas. A Journey to the Center of the Earth is one of Jules Verne's best-known works and one of the most classic tales of adventure ever written.
I loved Jules Verne's books as a teenager and enjoyed 20,000 Leagues under the Sea and The Mysterious Island immensely. Therefore, it shouldn't come as a surprise that I like this book, too. Naturally, some sacrifices have to be made to allow for the shorter text and the limited vocabulary, but I find these mostly acceptable. Here we can see the clear advantage of using famous novels: if you know you like Jules Verne, you can be quite sure you will enjoy this book as well.
Paperback or e-book, with simplified or traditional characters available on Amazon
美好的前途 (Great Expectations by Charles Dickens)

Great Expectations is hailed as Charles Dickens' masterpiece. A gripping tale of love and loss, aspiration and moral redemption, the story follows the young orphan Xiaomao (Pip) from poverty to a life of unexpected opportunity and wealth.

In Part 1, Xiaomao (Pip) is raised by his short-tempered older sister and her husband who run a small repair shop in the outskirts of Shanghai. Xiaomao dreams of leaving his life of poverty behind after becoming playmates with the beautiful Bingbing (Estella), daughter of the eccentric Bai Xiaojie (Ms. Havisham). His prospects for the future are bleak, until one day a mysterious benefactor gives Xiaomao the opportunity of a lifetime.
Considering the complexity and length of the original, I understand why this story is split into two volumes. In order to not spoil the first part, I have only included the introduction to the first part above. Still, this is one book and should be thought of as such, even though it contains twice as many Chinese characters than the other books in the Mandarin Companion series! Anyone who has read the original will be interested in seeing how many details remain the same, but transported to a Chinese setting. Anyone not familiar with Dickens novel will enjoy following the development of Xiaomao and the other interesting characters. The length of this novel makes it doubly useful as a reading resource because it's so much easier to read more of the same than get into a whole different novel.
Paperback or e-book, with simplified or traditional characters available on Amazon
Room for improvement
I'm very enthusiastic about graded readers in general, but no review would be complete without also covering a few areas where there's room for improvement. The most glaring examples of this is that most books still don't have audio. This is something I brought up in my first review almost four years ago. Some books on level 1 do have audio now, but having audio for all books would vastly increase the usefulness of these books! Please, Mandarin Companion, give us audio!
Some other, minor things that could be improved is that the glossary is sometimes based only on word frequency, meaning that some phrases that are far from obvious are left unexplained, while some easy words you can find in any dictionary are included. I would have liked to see more notes for these types of phrases that I guess most beginners will struggle with. To show you what I mean, here are two examples:
陳方遠很奇怪,他覺得自己的走路聲很小,江天雨怎麼聽到的?
奇怪 here means 觉得很奇怪, but this isn't explained. If you look the word up, it means "strange", but this sentence doesn't mean that he (陳方遠) is strange.  This usage is normal in Chinese, but not in English. I would have either avoided it or explained it. Students usually learn this much later than many of the words that are explained. Here's another example:
如果你們想讓我別打你們,就應該聽我的。
This is another sentence that would have benefited from an explanation. 聽我的 means that other people should do as you say, but with a beginner's understanding of Chinese, this sentence just means that they should listen to him.
Finally, I'd like to mention that the footnotes are sometimes a bit hard to see. Light blue is not an ideal colour to use, and grey is even worse. I have no chance of seeing the tone marks on the Pinyin in the footnotes, for example. I don't have very good eye-sight, but I imagine I can't be the only one who thinks it could have been bigger or at least with higher contrast.
These are mostly minor problems, though, and very small compared to the huge advantage of having access to these stories in general. I haven't made a careful comparison, but it also seems that the later books do have better annotations.
Conclusion
In summary, Mandarin Companion fills a gap and does it very well. I recommend all beginner and intermediate learners to get at least one book and try it out, then get the rest of them. I would have liked audio for all books and my recommendation will be even more wholehearted as more audio versions are released. Still, these are good graded readers and as such, I warmly recommend them!
What do you think? Have you read any of these books? How did you find them? Leave a comment below!
---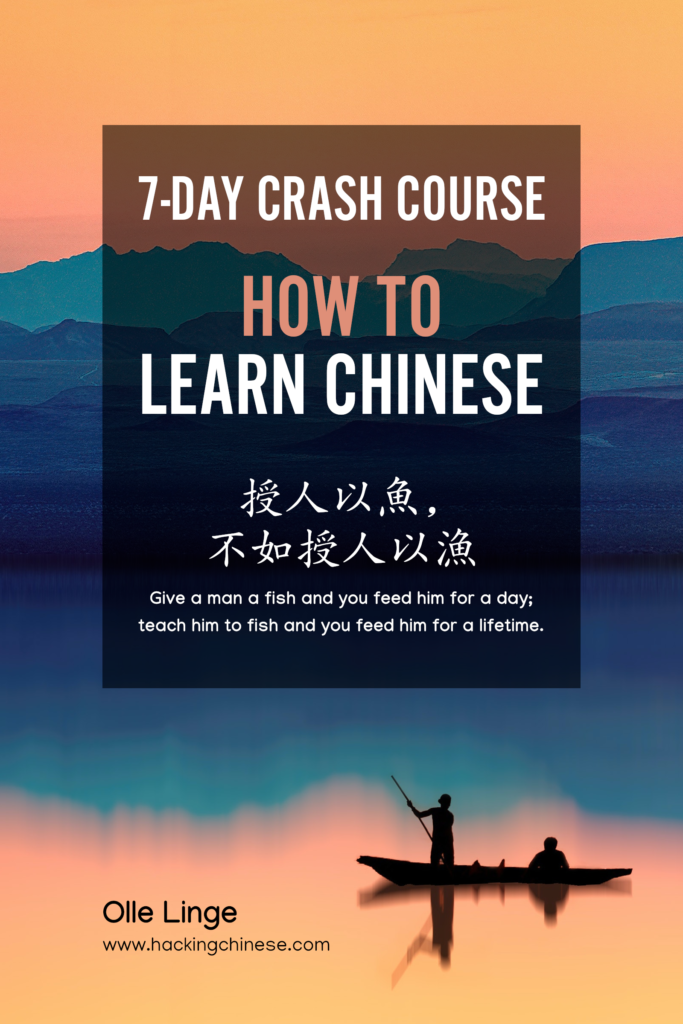 Tips and tricks for how to learn Chinese directly in your inbox
I've been learning and teaching Chinese for more than a decade. My goal is to help you find a way of learning that works for you. Sign up to my newsletter for a 7-day crash course in how to learn, as well as weekly ideas for how to improve your learning!