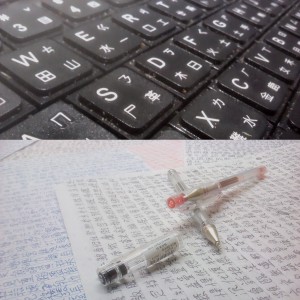 Writing Chinese here should be construed both as handwriting characters and writing texts, by hand or using a computer. For the beginner, stroke order and character composition is a major problem, but for advanced learners, writing articles and handling grammar becomes more important. Here are some other questions discussed in this category:
How do I learn to write Chinese characters?
How can I improve my writing ability?
Do I really have to write characters by hand?
I have selected a few articles I find extra important. For a complete list, check the bottom of this page.
Here's a list of all articles related to writing ability in some way: