About
On this page you will find information about Hacking Chinese and related topics:

Learn more about Hacking Chinese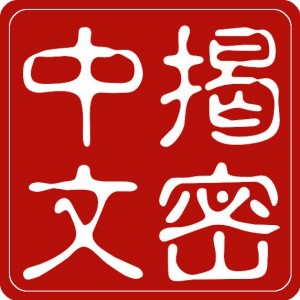 I have studied three foreign languages in various situations: English, French and Chinese. In my language learning life so far, I have been taught a lot about grammar, words and culture, but I have seldom been taught the most important thing of all: how to learn a language. Most teachers and textbooks focus on the language itself and present material for the students to learn, but forget that there is much to say about how one should go about learning those things in an efficient way. Even more important, successful learning requires a long-term strategy, but most courses and teachers only offer short-term solutions.
On Hacking Chinese, I try to answer questions like:
This website is dedicated to unveiling the mysteries of learning a language in general and about learning Chinese in particular. If you don't take responsibility and think for yourself, it will take ages to reach a decent level, but if you become aware of how to learn and study efficiently, fluency is within reach.
If you're new to Hacking Chinese, I suggest you check the welcome page. It features the most important content on this website, along with a brief introduction to what Hacking Chinese is. The website is powered by WordPress and PageLines.

Please support Hacking Chinese!
If you like what I'm doing, please support me. How much you want to donate is up to you; even small donations count!
I provide all articles on Hacking Chinese for free. The 100+ articles on this website have taken hundreds of hours of my spare time to write. I'm not sure readers realise how much time I invest in Hacking Chinese, but I can tell you that it will be impossible to keep this up forever without receiving something in return. Rather than focusing less on Hacking Chinese, I would like to focus more! Please support me to make this possible.
My strength is that I am a non-native speaker of Chinese who has reached an advanced level (I'm currently enrolled in a master's degree program in teaching Chinese as a foreign language for native speakers and I'm doing quite well so far). This means that apart from being able to teach, I also have broad knowledge of methods, resources and tools that will help you reach your goals. I also think I have a rare combination of analytical skill, academic knowledge and practical experience both as a learner and a teacher, which is useful in a number of context, such as when designing courses, textbooks, learning tools and software. If you want to know more about my education background, please refer to my LinkedIn profile.
In essence, if you hire me, you hire the mind behind Hacking Chinese. I will do my best to help you, but exactly what that means and how it will be achieved depends on you. Here are some examples of what people have hired me to do before. If you want to hire me, use the contact form below:
Language coaching: Learning a language is a massive undertaking and learners sometimes rightfully feel lost. What's the next step? What should I be focusing on? How can I prepare myself for going to China? How can I maintain my Chinese after leaving China? How can I ensure I get the most out of the time and money I invest in learning Chinese?
Lecturing and teaching: I have previously held lectures about study technique for Chinese, mostly focusing on how to learn the important things that usually aren't taught in a classroom, such as how to learn vocabulary sufficiently, what resources exist online to help you learn on your own and much more. Judging from the responses I've received from these lectures, students really lack this kind of guidance.
Consulting and analysing: I have seen my share of textbooks, learning software and websites. I have also gone through the process of learning three foreign languages to an advanced level. I also seem to be fairly good at dissecting and analysing things in a systematic manner. If you're developing any kind of product related to Chinese and want my help, I will do my best to provide insightful comments and help you succeed.
This should cover most of the reasons why you might want to hire me. If you are interested, please use the contact form below.

See what I have published or contributed to elsewhere
Sometimes I publish articles about learning Chinese elsewhere, contribute to other people's projects or appears in an interview . On this page I gather links to interesting articles, pots and interviews related to Hacking Chinese but that is hosted somewhere else.
How to Keep Learning a Language when You No Longer Have to
June, 2014 - Smart Language Learner
An expert panel article about motivation after you reach your initial goal of being able to communicate in the language. I think the answer is heavily dependent on why you started learning the language in the first place. If your goal is to reach a near-native ability, you should be able to keep yourself busy for decades.
How Should I Learn Foreign Grammar? 20 Experts Show You How
April, 2014 - Smart Language Learner
This is an expert panel article with twenty different takes on how to learn grammar. My reply is somewhat lengthy, making me think that I should probably expand it to a proper article here on Hacking Chinese. If you're curious about my general approach to grammar, this is a good place to start. There are of course also other interesting replies here as well.
Improving Foreign Language Pronunciation: Audio interview on Language is Culture
March, 2014 - Language is Culture
This is a 70-minute interview with me done by David Mansaray of Language is Culture. In the interview, we talk mainly about learning how to pronounce a foreign language as an adult. I share some of my own knowledge, thoughts and opinions and there's probably something for everyone in this interview. Listen to it directly or download it to your phone for later listening! You can read my thoughts about the interview here.
An Easier Way to Learn Chinese: Comprehensible Input
February, 2014 - FluentU
My third freelance article written for the FluentU Chinese language learning blog. This time I talk about comprehensible input, scaffolding and offer some concrete guidelines for how to make immersion in Chinese a lot easier by making incomprehensible input more comprehensible.
Olle Linge on learning Chinese (radio interview)
January, 2014 - ICRT
In this radio interview that was aired on the Taiwanese radio station ICRT I talk a little bit about Hacking Chinese and learning Chinese. The interview is relatively short, but this is the first time I appear in mainstream media talking about learning Chinese. The interview can be listened to on ICRT's website.
How to Learn Chinese Faster: Capacity Management
January, 2014 - FluentU
This is the second article I've written for FluentU and it's focused on the topic of capacity management. The main ideas here are not limited to language learning, actually, but is part of the much bigger approach I have to doing almost anything. The key concept discussed here is your current capacity for learning and how you should structure your learning around this, neither overextending nor under performing.
Chinese Listening Practice: Why and How to Get Started
December, 2013 - FluentU
This article focuses on listening ability and is fairly comprehensive. I have written about most of this before on Hacking Chinese, but this is a better overview than anything else I've written previously. The article deals with why listening practise is important, as well as concrete suggestions for how you can improve your listening ability in Chinese.
38 Language-Learning Experts' Favorite Methods for Learning Vocabulary
October, 2013 - Smart Language Learner
I made a small contribution to this article containing lots of interesting ideas on vocabulary acquisition. I think the question is too big and the format too narrow, but I still tried to describe my approach to learning words in a foreign language. A more interesting debate would probably follow if a specific scenario was chosen so that answers were more comparable. Perhaps something for an upcoming article!
Chinese Language Learner Interview Series – Olle Linge
June, 2012 - FluentFlix
This is an interview where I answer some questions about studying Chinese. Among other things, I talk about some of my favourite topics, such as attitude and motivation. There are also a few more personal questions about my own studying, including a few funny and/or embarrassing mistakes I've made.
Defining Language Hacking: Lessons Learned From Hacking Chinese
March, 2012 - The Mezzofanti Guild
This is my first official guest post, discussing both my own background and my approach to language hacking. This article contains quite a lot that I haven't published anywhere else yet, so check it out.
12 Prolific Language Learning Bloggers You Should Follow
February, 2012 - The Mezzofanti Guild
This post introduces twelve language learning bloggers Donovan thinks are worth following, and I'm one of them! Be sure to check out the other website's as well (including The Mezzofanti Guild).
How to Hack Chinese with Olle of Hacking Chinse
January, 2012 - Lingomi.com
This is a short interview focusing on some personal questions and some related more to learning Chinese in general. I also had the opportunity to talk to Steven over Skype, but the interview here is text-only.
Review: Benny Lewis – The Language Hacking Guide
July, 2011 - Interesting Times Magazine (issue 7, free download)
This is my review of The Language Hacking Guide by Benny Lewis. I'm quite positive to his book in general and think that he has a lot to teach about how to learn languages, mostly related to attitude. He has since tried to learn Mandarin, see my thoughts about that project here: Can you become fluent in Chinese in three months?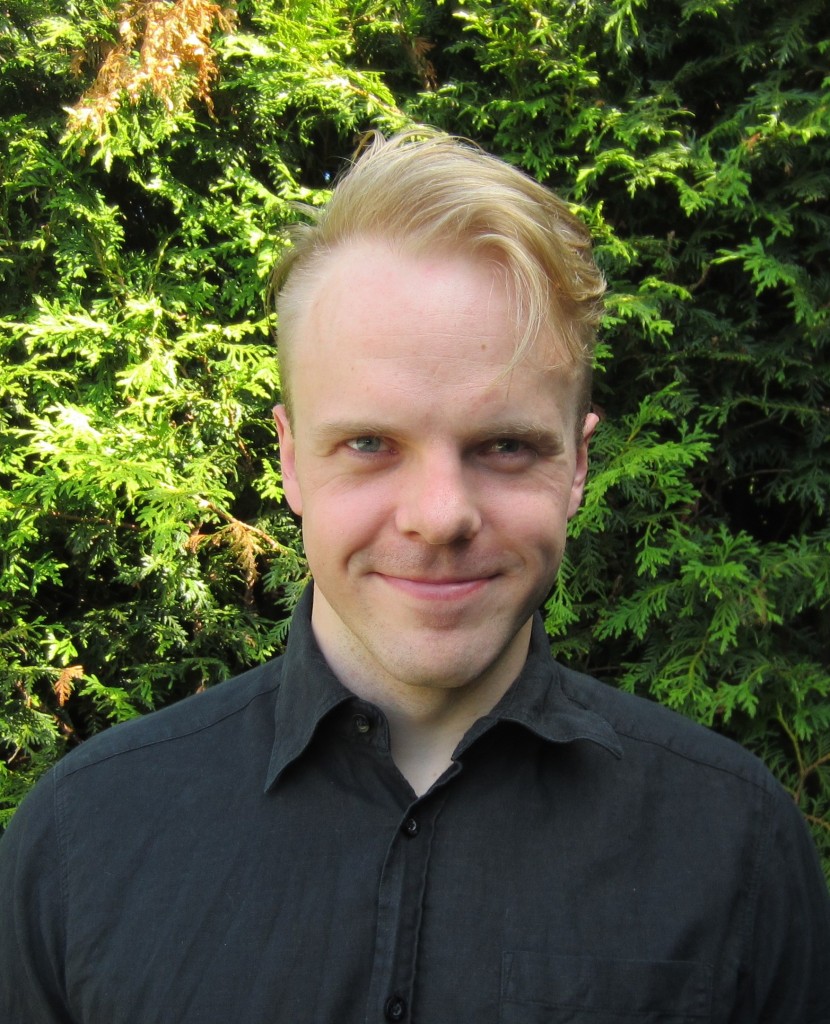 Having covered the most important things about the website above, I think it might be in order to say something about myself. Hi! My name is Olle Linge (Chinese name: 凌雲龍). In short, I'm a Swedish guy who takes an interest in too many things. Studying languages (mostly Chinese and English) is what's occupied most of my time since graduating from high school and I have a degree in teaching both Chinese and English. My Chinese studies so far include three years of studying in Sweden and almost four years in Taiwan. I'm currently enrolled in a master's degree program in teaching Chinese as a second language in Taipei.
Apart from languages, I like writing (articles, fiction, games), sports (gymnastics,unicycling, diving, volleyball) and games (role-playing, boardgames, Rubik's cube). If you want to know more about me, I suggest you take a look at my personal website or my LinkedIn profile!
If you want to contact me, there are several options, depending on what you want:
Comments on specific posts: The easiest way is to use the built-in comment system, which shows your comment to other visitors and also allows you to keep track of follow-ups to your comment. I will get back to you as soon as I see the comment, so make sure to tick the box which will send you a notification e-mail when further comments are posted.
Questions about studying Chinese: This page is about learning Chinese, so it's only natural that you as a visitor have some questions regarding this. Apart from posting comments to specific articles, you can also ask me questions directly.
Public communication in general: If you want to say something in general, I suggest using Twitter or Facebook. Even if I don't promise that I will reply to everything, I will do my best! I think the community part of learning Chinese online is very important, so do check out both these services.
Private communication: If you want to contact me directly, kindly use the contact form: