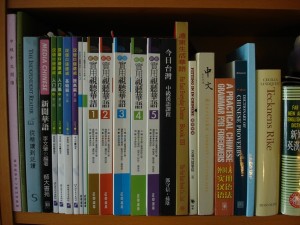 Studying a foreign language in a classroom situation (which should include most of us, I think) typically depends on a series of textbooks. Even if you aren't enrolled in a language program, it's still likely that you will use a textbook for reference. What I'm going to discuss here is the value of using additional textbooks as a resource for more comprehensive learning of vocabulary and grammar.
Textbooks teach you how to find your way around without getting lost
Before even beginning to discuss the various benefits that using additional textbooks entails, it's necessary to take a closer look at what a textbook can do in the first place.Textbooks are good for a number of reasons.
The authors have chosen vocabulary that they think is suitable for students. These lists are valuable, because the authors' guesses are a lot better than yours and they also avoid overly complicated language that might be a waste of time at your current level. You should focus on learning many words, but make sure the words aren't so rare that it will be years before you see them again.
Textbooks explain the language, which is crucial for some learners (myself included). I cannot simply learn a language efficiently only by listening and reading, I need a slightly more theoretical approach for some elements, including but not limited to grammar. Reading about how words or patterns are used is helpful if the usage is non-obvious.
That being said, there are of course lots of things textbooks can't teach, but that's not the subject of this article. Let's instead look closer at the most important aspect of language learning: vocabulary.
Language learning as mapping a foreign land
Repeating what I explained above in a different way, a textbook can be said to be your guide in an unfamiliar landscape after having parachuted from an aircraft. It indicates a direction and leads you along a path of ever increasing difficulty as the topics gradually becomes more difficult as the starting point vanishes beyond the horizon behind you.
However, you mustn't fool yourself into thinking that being able to walk a distance in one direction means that you can do the same in another. A new language is a huge landscape and even the easier parts of the terrain are vast. Approaching more difficult challenges doesn't mean that the easier ones are all mastered. This is where additional textbooks come in, but before I explain how, I shall illustrate with an example (if you want to read more about maps, terrain and vocabulary, check Mapping the terra incognita of vocabulary).
In my own Chinese studies, I've primarily used the Practical Audio-Visual Chinese (although I did use Short-term Spoken Chinese for my first year). This means that when I landed in alien territory, those books took me around a carefully guided tour, introducing various aspects of Chinese. Perhaps this guide also resulted in a false sense of security, because even though my vocabulary and grammar is now reasonably developed in some areas, I can fail very basic vocabulary tests for areas I simply haven't visited yet. This is true for English as well, please don't ask me about words for cooking or cars!
Additional textbooks solidifies your fundamental knowledge of Chinese
So, how might additional textbooks be used here? If you use an additional textbook, it provides a new and different guided tour through the landscape, which should be at least partly familiar by now. The vocabulary is chosen by different authors with slightly different perspectives, leading to another set of words somebody thinks you really should know. No author can include all words they think are necessary in a single textbook (series), they have to select a few and omit others, but if you use more than one textbook, you will get a more complete picture (this applies to grammar, too).
An alternative would be to choose words that you encounter in everyday life, but they are problems:
The words might be very far from universal (i.e. used locally or by the person you're talking to)
The words might be uncommon (depending on what you do and whom you talk to, again)
The words might be common, but not very useful (e.g. learning how to describe clothes, which is common, but only useful in a very limited setting)
Since you can select textbooks roughly at your current level, you can expand vocabulary and strengthen fundamental grammar in a relaxed manner, without having to worry about encountering too many words belonging in the categories described above.
In addition, different textbooks explain rules, words or phenomena in different ways, so reading more than one will give you a better understanding. If you think a grammar explanation is incomprehensible in one book, perhaps it's crystal-clear in another! Different authors have different opinions about how to describe Chinese, so using more than one textbook will increase the chances that you find explanations that suit your way of thinking.
What additional textbooks to look for
I would choose textbooks that are at or slightly lower than my current level, but this depends on how much time and effort you're prepared to spend. Studying those kinds of textbooks, I've found that in general, I know about two thirds of the words and most grammar, but the elements I didn't know were truly interesting and useful. The topics chosen in these extra books did of course differ from my ordinary textbook, so some specialised words were new. For instance, one book might have a chapter on going to the swimming pool, another about playing football. Some of these I could safely ignore, but I always found lots of words I didn't realise I was lacking before I saw them, or expressions that are genuinely useful although I had never seen them before.
Conclusion
By way of conclusion, I would like to recommend people to use more than one textbook. You don't necessarily need to study it carefully, but do at least make sure you know the grammar and the relevant words (ignore those that are too specific in areas you have no interest in). It's an efficient way of strengthening basic language skills and makes sure that you cover as much of the truly fundamental aspects of the language as possible. Which textbooks to use is of course impossible to give general advice about, but I think Taiwan Today: An Intermediate Course is an excellent choice (yes, it has both simplified and traditional characters) for beginner and intermediate students.
---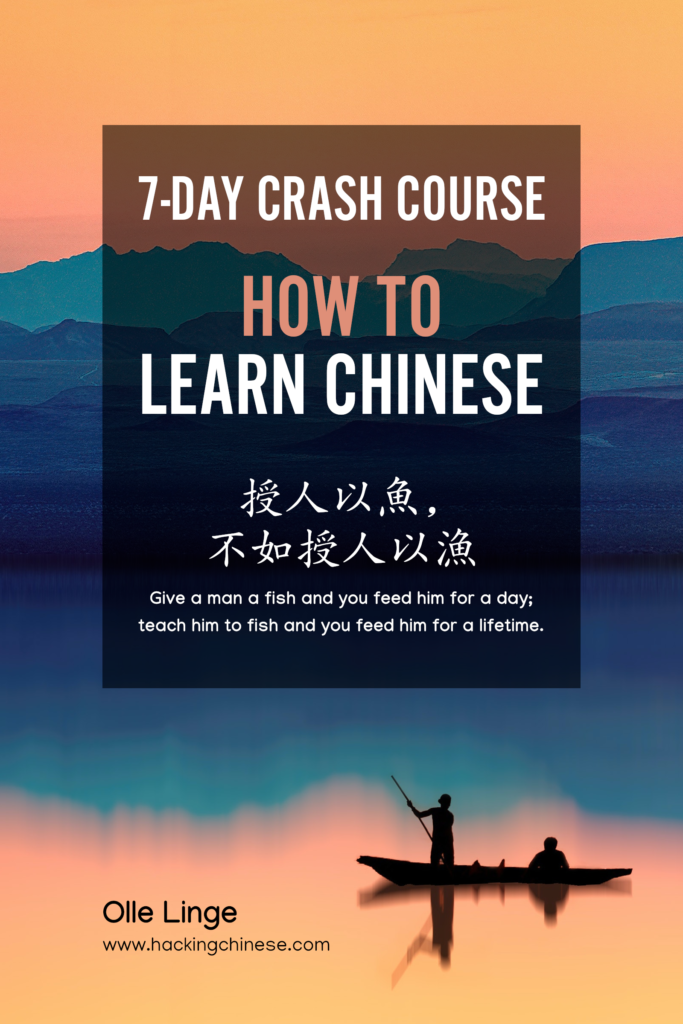 Tips and tricks for how to learn Chinese directly in your inbox
I've been learning and teaching Chinese for more than a decade. My goal is to help you find a way of learning that works for you. Sign up to my newsletter for a 7-day crash course in how to learn, as well as weekly ideas for how to improve your learning!