More than a year has passed since the first sensible character learning challenge started on the first day of 2013 where more than a hundred learners participated. Many participants (including myself) liked the challenge because it encouraged critical thinking about how to learn Chinese characters in a sensible way. Of course, we also learnt a ton of characters together!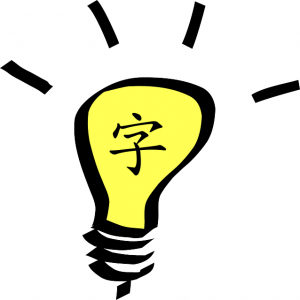 Since that challenge closed, I have received dozens of questions about when it will open again. Some of you missed the challenge last time, some of you have started learning Chinese after the challenge finished, others, including myself, have been in the game for quite some time, but have been slacking off recently and need to get back on track.
The Chinese character challenge 2014 is for all of us! In order to avoid information overflow and too long articles, I have decided to split information about the challenge into two parts. In this first article, I will talk about what sensible character learning is; the next article will contain information about the actual challenge, which will start on March 22nd. I will of course give you enough information to start preparing right now if you want to.
The goal: Sensible Chinese character learning
The goal with this challenge is two-fold:
We're going to learn to write a ton of characters together
We're going to establish a healthy method for learning characters
The first one is simple enough, but what does "healthy" and "sensible" mean when it comes to learning characters?
Sensible character learning
Most learners want to learn a lot of characters, but just diving in headlong isn't necessarily the best approach, because even though some strategies might be effective short-term, long-term investments are needed to really learn Chinese. Thus, we need to look at the process of learning and see how we can learn more efficiently.
What follows is a crash course in learning how to write Chinese characters, sorted by most relevant for beginners first. The goal is to give you the basic idea, but if you want to read more, you will simply have to read the original articles:
1. How to learn characters as a beginner
The main lesson here is that learning a new Chinese character should be an active, exploratory process. I suggest the following sequence for learning new characters: Study the character closely (including stroke order), write it a few times so you get the feel for the character, don't copy characters stroke by stroke, once you know the character don't mass your repetitions, practice pronunciation and meaning at the same time as writing, if you see a character component reappearing in different characters then look it up, diversify your character learning (see below), create a powerful character-learning toolkit.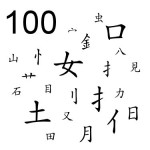 2. Kickstart your character learning with the 100 most common radicals
If Chinese characters were pictures, learning to write ("draw") Chinese would be almost impossible. Fortunately, most characters consist of different smaller components that have an existence and meaning of their own. For beginners, it doesn't make sense to learn all components simply because some of them aren't very common. A certain type of components called radicals typically carries the meaning of a Chinese character, and learning the most commonly used radicals is very important in your attempt to make Chinese learning meaningful. This article gives you the 100 most common radicals, along with information about what they mean, what they look like, where they appear and what they are called in Chinese.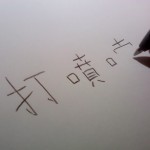 3. You can't learn Chinese characters by rote
Even if it feels like you can learn Chinese characters without understanding much of what you're doing, this is an illusion. Learning to read and write at a reasonable level is very, very hard to do if you don't deconstruct characters and make learning meaningful. It's doable in theory, but not in practice. A central component in sensible character learning is to not rely on rote learning. There is no substitute for spending lots of time learning characters, but we should make sure that that time is well-spent and not wasted. Most native speakers learnt writing through rote learning as kids, but they also have a pretty good understanding of radicals and components.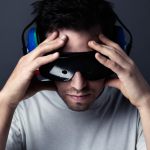 4. Memory aids and mnemonics to enhance learning
What's the opposite of rote learning? It is to understand what you are learning and trying to make sense of it in different ways (see Holistic language learning: Integrating knowledge). The most powerful way of integrating knowledge is through the use of mnemonics. This is a learning strategy where you make use of the way the brain works when it comes to storing and recalling information to learn more and forget less. The most important thing to realise is that remembering something isn't a static ability set at a certain level at birth, there are numerous ways you can actually improve, so in essence, remembering is a skill you can learn.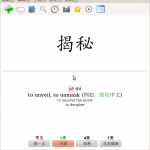 5. Spaced repetition software and why you should use it
This is a kind of program or app that helps you review new words as efficiently as possible. It's based on the thoroughly researched spacing effect and you should really try it out if you haven't already. Note that it's spaced repetition, so this is meant to be used when you have already learnt a new character (see above). Spaced repetition software will feed you cards to review at just the right pace for optimal learning. Since most of these programs are mobile or have mobile versions, they are also very good ways of spreading out learning over the day and make better use of the time you have.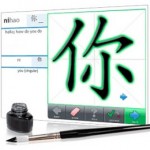 6. Boosting your character learning with Skritter
Just like last time, I'm using Skritter for learning to write Chinese characters and you recommend that you do so too. If you use this link and use the code SENSIBLE2014 when you sign up (click "alternative payments" and then "use a coupon code"), you will get the trial period extended to three weeks, which is enough to last you up to the first milestone of the challenge. You will also get 33% off for 6 months if you actually like Skritter enough to want to continue using it. You will also help me out since a slice of what you pay goes to me. If you're looking for other alternatives, I recommend Anki or Pleco.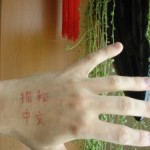 7. Diversified learning is smart learning
Regardless of what flashcard program you use (or indeed even if you decide to go with traditional paper flashcards), it's essential that you spread your studying out throughout the day. Are you too busy to participate in this challenge? That's probably because you're not aware of how you spend your time. An excellent illustration of this is available in this article: The time barrel: Or why you have more time than you think. Learning characters doesn't have to take up a lot of your time!
The sensible Chinese character learning challenge 2014
This article is a kind of prologue to the actual challenge, which will start on Saturday, March 22nd. I will post more details about the challenge itself later this week (before Saturday, obviously). In case you want to know more about the challenge right now, here is a summary:
Set a reasonable character learning goal that can be reached in 101 days
Set three milestones for reaching your goal
Commit to your goal in public and post a comment to the upcoming article
I will add you to the list of official participants (with a link if you so wish)
Follow the principles of sensible character learning (this article)

People who participate actively have a chance of winning character posters
Active participants will also be eligible for free extensions to Skritter
More details will be published in a few days, stay tuned!
The challenge article has now been posted: Sensible Chinese character learning challenge 2014
Articles about the sensible Chinese character learning challenge 2014
Sensible Chinese character learning revisited (this article)
---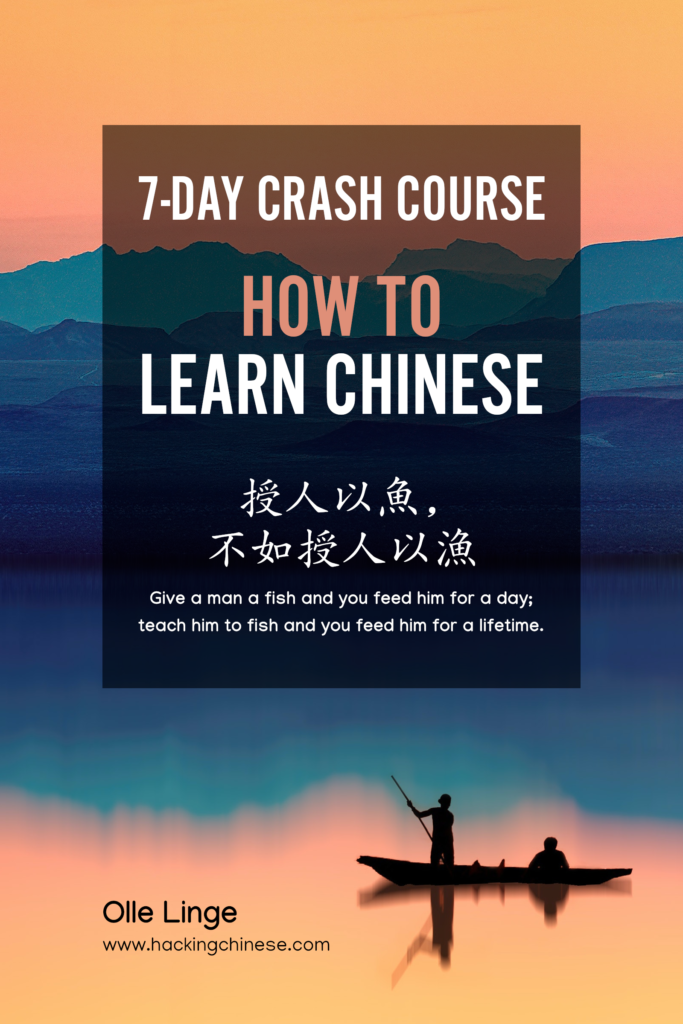 Tips and tricks for how to learn Chinese directly in your inbox
I've been learning and teaching Chinese for more than a decade. My goal is to help you find a way of learning that works for you. Sign up to my newsletter for a 7-day crash course in how to learn, as well as weekly ideas for how to improve your learning!