Want to improve the way you learn characters? Want to feel the power of learning with others? It's time for.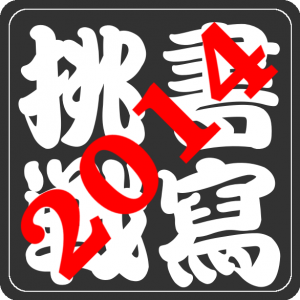 …the 2014 sensible Chinese character learning challenge!
In case you don't know what I mean when I say "sensible" character learning, you probably missed the article I published earlier this week, which contains everything you want to know about it (and possible a bit more). Check the article here.
So, what's the challenge about? In essence, there are just a few things you have to do in order to participate. The purpose of Hacking Chinese is to inspire and to inform, so if you don't like something here, feel free to learn characters anyway you want on your own. However, to be a part of this challenge, you need to follow these rules:
Set a reasonable character learning goal that can be reached in 101 days
Set three milestones for reaching your goal
Commit to your goal in public and by posting a comment here
I will add you to the list of participants (with a link if you so wish)
Follow the principles of sensible character learning (previous article)

People who participate actively have a chance of winning character posters
Active participants will also get free extensions on Skritter
Now, in case this isn't crystal clear, I will extend each point above in more detail below.
1. Set a reasonable character learning goal that can be reached in 101 days
I'm a firm believer in concrete goals. I tend to perform much better if I have a clear idea of what I want to achieve and a deadline to focus on. This is true for learning characters, going to the gym or writing articles on Hacking Chinese. Setting a realistic goal isn't easy, but if you have studied at least some Chinese, you should be able to extrapolate from that and set a reasonable goal.
Your goal could be anything from being able to handwrite all the characters in your current textbook, through knowing all the characters in the HSK word list up to a certain level to other, more advanced goals. Remember that learning Chinese is about more than just learning characters, so unless you have a lot of time, don't overdo this! I would say that a character or two a day is fine for casual learners. People who study seriously can easily double or triple that. If you know what you're doing and have around an hour a day to spare, 10/day isn't unreasonable.
My own goal will be able to write the 5000 most common characters by hand. I have currently added around 4500 to Skritter but since I haven't used the program for a while, I also have 1000+ cards due and about 200 banned cards I need to relearn. It's hard to say how many of these I have forgotten, but perhaps 300 is a reasonable guess. This leaves me with roughly 500 new characters and 500 old characters to learn in 101 days. Hard, but not impossible. I do have a pretty good grasp of my own ability and I think this goal is hard enough to be challenging, but not so hard that I will feel it's impossible.
2. Set three milestones for reaching your goal

A hundred and one days is a long time and even if it's simple to see how many characters you need to learn every day (just divide by 101), it's important to have checks that tell you early how you are doing. This challenge is also about forming good habits for learning Chinese.
Therefore, I want everyone who signs up to include three milestones apart from the final goal. The percentages here are just a guidelines that roughly correspond to the time between each milestone, but with more focus on the beginning since characters tend to pile up towards the end:
Milestone #1 (April 8th): 30% of the final goal
Milestone #2 (April 30th): 55% of the final goal
Milestone #3 (May 31st): 80% of the final goal
End of challenge (June 30th): 100% of the final goal
In my case, then:
Milestone #1 (April 8th): 300 (4300 total)
Milestone #2 (April 30th): 550 (4550 total)
Milestone #3 (May 31st): 800 (4800 total)
End of challenge (June 30th): 1000 (5000 total)
Note: You can sign up for the challenge whenever you want, but don't change the dates of the milestones! Adjust your character count instead, otherwise the social/community aspect will disappear very quickly.
3. Commit to your goal in public and by posting a comment here

There are several competing theories about the usefulness of committing to things in public. Either you can view it as an act that increases pressure on you to get something done or you can view it as something that reduces pressure because by talking about it, you actually might feel that you have achieved something even though you haven't started.
I'm firmly in the first camp, I feel that having people checking my progress helps enormously. This might also depend on how the people you talk to react, if they simply nod their heads and then don't care much or if they keep reminding you of the challenge you have committed to. I will try to encourage people who sign up, but please be supportive of each other too! Last time, I tried a peer student system which didn't work very well. Let's use this and further posts both to keep each other updated and to encourage other participants!
Join the sensible character challenge now! (copy the milestones from above and edit, compare with my first comment)
4. I will add you to the list of official participants (with a link if you so wish)
Once you have joined the challenge, I will add you to the list of participants. I also suggest that you sign up to the weekly newsletter, because there will be more information coming out later. Last time, many participants committed on social media or on their blogs and websites. This is excellent! If you do, don't forget to include a link so I can link to you from this article.
Of course, this entire article can be regarded as my own commitment, so I don't have much choice than to participate and do well, right? In fact, part of the reason I'm starting this challenge is because my own character learning has been seriously derailed for some time and it's time to get back on track! Click here to scroll to the list of participants.
5. Follow the principles of sensible character learning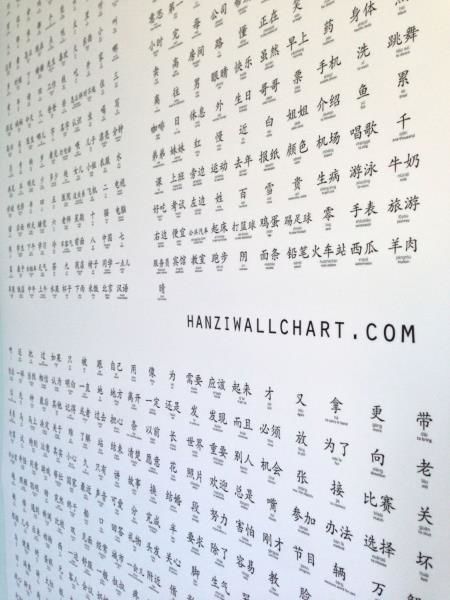 These were outlined in this post: Sensible Chinese character learning revisited. As I said above, the goal with this challenge isn't primarily to learn a lot of characters (even though that is surely a bonus), it is to find good ways of doing that so you can learn even more characters (and other things) later. Check the article for more information!
6. People who participate actively have a chance of winning character posters
As mentioned above, people who participate actively will have a chance to win a set of posters from Hanzi WallChart, each set worth $50. Participating actively means updating your progress throughout the challenge.
I will not discuss in detail what it means to be active so you will just have to trust my judgement on this (I want people to be active because they feel engaged in the challenge, not because they want free posters). In general, though, posting progress for each milestone, being active on social media and so on counts as long as I get to know about it some how.
I have eight sets of posters to give away and will give a few randomly to active participants for each milestone. That means that everybody starts from scratch with each new milestone (in terms of the ability to win posters and the Skritter extensions below) so that people who join later have a chance and that slacking in the beginning doesn't doom you for the rest of the challenge.
7. Active participants will also be eligible for free extensions to Skritter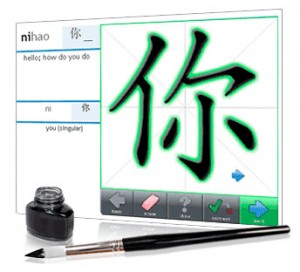 If we're talking about learning how to write characters by hand (which is what this challenged is about), I think Skritter is the best tool available (you can read my review here). The guys over at Skritter have offered anyone who joins the challenge an extended trial period if you use this link and use the code SENSIBLE2014 when you sign up (click "alternative payments" and then "use a coupon code").
The trial period will be extended to three weeks, which is enough to last you up to the first milestone of the challenge. You will also get 33% off for 6 months if you actually like Skritter enough to want to continue using it. You will also help me out since a slice of what you pay goes to me. In addition, all active participants who use Skritter (including people who have already subscribed)  will get one week free extension for every milestone they clear! If you're not sure what "active participant" means, check #6 above.
Anki? Pleco? Paper flashcards?
That being said, this challenge is larger than any particular program, app or tool. If you're looking for cheaper or free alternatives, I recommend Anki or Pleco, but you could actually use any program or application you want, or even paper flashcards if that suits you better. The important thing is how you learn, not which particular tool you use to do it. There are other tools available for learning Chinese characters (let me know if there's something I've missed):

List of participants in the challenge
If you want to join, post a comment with your goal and related milestones. If you want to include a link, let me know. Just to be clear: You can join the challenge at any point you like up until the end of the challenge in June! If you join later rather than sooner, just adjust the number of characters for each milestone accordingly, but don't change the dates!
Gerrityong
Maggie
Xiaokaka
胡安马林
Xiaomai
Brian Emord
Rossi
Magnus
勇氣
Rob Flye
Oaht
Fandez
Leslie
LorenzoCC
Ana H. Zentarski
Joaquin Matek
Daniela Rodríguez
Dean James
陳凱
Rachel
Nicole
Mariano
Linitachinese
Aaron
Lechuan
Hans
Aivlys
戴睿
Julia
Matt
Trey
Nathan Fields
Leigh
Núria
Kiwi
杨明晨
狄小可
Georg
9thcrane
Jeb Topper
爱美
Kevin
戴睿
Stefan
Bailee
Rebecca
Evelyn
Sammy
Jack
Clare
Audrey
Nancy
Jason
Pnh
Napo
Julia
Renee Bovee
Haris
Jacob
Javi
Ann
Kate
Faiz
William
Jamison Watson
爱美
hitesh agrawal
Jocy
Ryan T
Baroni Fabio
Reixue90
Jeremy89
Steve L
David Brett
Julia
You?
That's all for now, I think. have around 1000 characters to get through, so I'd better get started. So should you! I'll be back with more about the challenge when the next milestone is up! If you want to follow my progress or discuss you can always find me on Twitter and Facebook!
Articles about the sensible Chinese character learning challenge 2014
---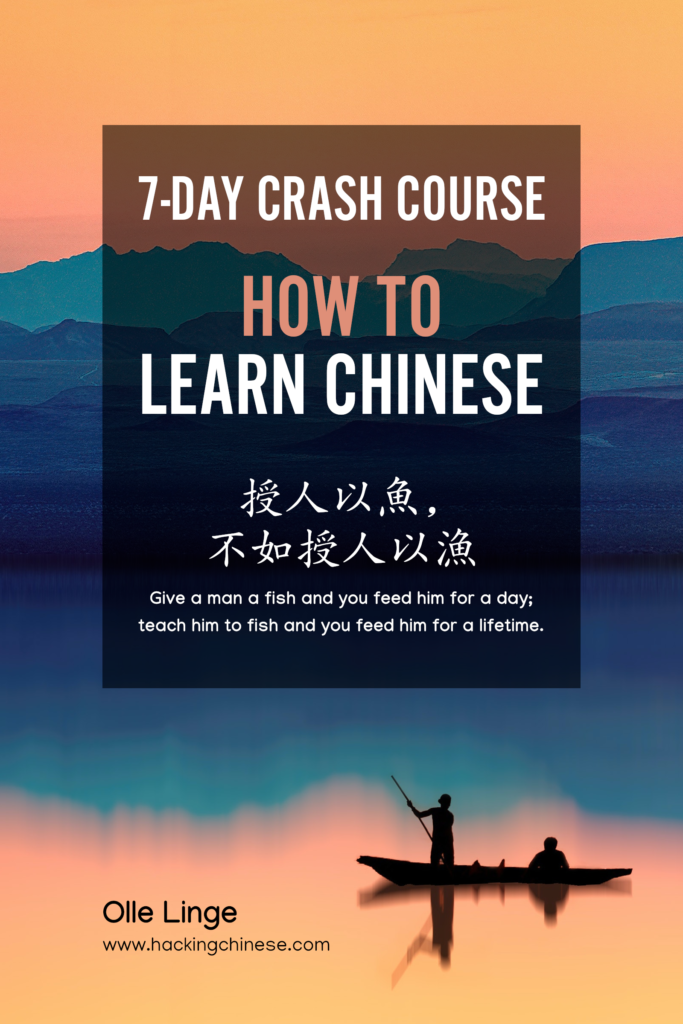 Tips and tricks for how to learn Chinese directly in your inbox
I've been learning and teaching Chinese for more than a decade. My goal is to help you find a way of learning that works for you. Sign up to my newsletter for a 7-day crash course in how to learn, as well as weekly ideas for how to improve your learning!