We have now reached the first milestone in the sensible character learning challenge 2014! What does this mean? That depends on whether or not you're already in the challenge:
If you're in the challenge, read on and follow the instructions!
If you're not in the challenge, this is an excellent opportunity to join!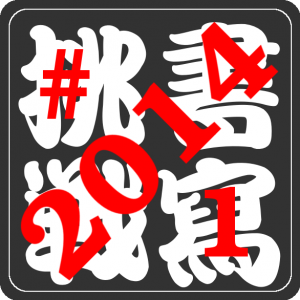 Brief information about the challenge
The challenge was launched in this article, which contains all the information you need if you want to join. In short, the goal is to both improve the way we learn characters and learn to write a lot of characters together in the process. There will be prizes for active participants for each milestone, including character posters from Hanzi WallChart, free extensions to Skritter and free promo codes for Nommoc. Note that thee tripled extension period and six month discount is still available for new Skritter users (follow the instructions in the launch article linked to above).
There are currently 94 participants in the challenge, which means we haven't beat the record from last year, but we probably will soon if you help me spreading the word!
If you want to join, go to the launch article and post your milestones and goals according to the instructions (you can also check my example, which is the first comment to the article). Naturally, since milestone #1 is now reached, new participants start with milestone #2.
Active participants will receive prizes
What counts as active depends a little bit on what the purpose of counting is, but joining the challenge, talking about it here, on your own blog and on social media all count, as do posting a progress report for this milestone (see below). I will give you until Sunday (my time) to update your progress, then the activity status will be reset, so everybody starts equal from scratch again!
The prizes will be given as follows:
Hanzi WallChart posters – Two sets worth roughly $50 will be distributed randomly among active participants. I will announce the winners on Sunday in this article and will also contact you directly through the e-mail you used to sign up for the challenge with.
Skritter extension – One week free extension will be awarded to all active participants, If you want your free extension, you need to have been active in the challenge, all you need to do is contact me in some way and i will make sure you get your extension. Note that the guys at Skritter can easily check if you have been active in the challenge!
Nommoc promo codes – Two free promo codes will be given to the first two participants who request a promo code, just leave a comment to this post. These codes will be given on a first come first serve basis and there are only two, so hurry up!
Your progress report
So, how's it going? To set a good example and initiate a discussion, I will share my own progress below; I encourage you to share yours in the comments! There's no fixed template, just write whatever you want to write in any way you see fit, but focusing on these things seems reasonable:
Have you reached your goal for the first milestone?
What (if anything) are you going to change?
What have you learnt by participating in the challenge?
Note that activity in the challenge is completely unrelated to whether or not you gave succeeded! Failing to reach your goal, thinking about why you failed and what you should do about it is perfectly normal. The opposite is also cool; this is what happened to me. Share your experience, help others if you can (providing input, encouragement and so on) and see how you can improve yourself for the next stretch of the challenge.
My progress report
This is what my commitment to the challenge looked like:
Starting point (March 22nd): 4000
Milestone #1 (April 8th): +300 (4300 total)
Milestone #2 (April 30th): +250 (4550 total)
Milestone #3 (May 31st): +250 (4800 total)
End of challenge (June 30th): +200 (5000 total)
How have I been doing, then? Pretty well, actually. I spent a lot more time learning characters than I thought. I might also have slightly underestimated how many of the due characters I had forgotten. In any case, I currently have 4733 unique characters in Skritter. However, we have to subtract the 150 banned cards I have (Skritter includes these in your total character count for some reason). My actual number is therefore 4583! This means that I have actually not only reached milestone #1, I have already achieved the goal for milestone #2! This is a clear indicator that I set a goal which was way too easy, even though I didn't think it would be easy when I set it.
What am I going to change? I will be bold and add the rest of the "common" character list I'm using (total 5568 characters). Since I have a number of characters not on that list, the grand total will be 5775 unique characters. My update milestones look like this:
Current status (April 8th): 4583
Milestone #2 (April 30th): +300 (4883 total)
Milestone #3 (May 31st): +400 (5283 total)
End of challenge (June 30th): +492 (5775 total)
What have I learnt? Well, the most obvious thing is that being really good at character components helps quite a lot. I often learn new characters simply by looking at the parts and associating them with the meaning of the character. Naturally, it takes some reading and reviewing to associate the character with a few words it occurs in, but I generally try to focus on meaning and writing as much as possible.
The routine I outlined in the first article seems to work pretty well. I study the characters for the first time (read more about how to do this here) using Pleco and once I have a passive understanding of them, I transfer them to Skritter and write the by hand there. The only thing that takes a lot of time is making sure I don't mix up character with similar meaning and/or pronunciation!
Stay tuned…
There will be two updates this week. First, I will post an article related to character learning (probably on Thursday or Friday) and then I will update this article with the character poster winners on Sunday. Stay tuned, keep focus and 加油!

…and the winners are…
It's now Sunday and it's time to declare the winners. To make it clear and to the point, I will just list the prizes and the names of the participants who have won, along with instructions for what to do next (if any):
Hanzi WallChart posters: Teresa and 戴睿 (I have forwarded your info to the company)
Skritter free extensions: Everyone active is eligible, but you need to tell me that you want a code
Nommoc promo codes: Gerrityong and Xiaokaka (I have forwarded your info to the company)
There will be more prizes for the next milestone! I know people don't participate mainly for the prizes, but I still hope it's a small encouragement along the road. If you know someone who wants to give something away for the next milestone, let me know and perhaps we can even more prizes next time. Today, I also reset any data regarding activity, so everybody has an equal chance of doing well up to milestone #2!
---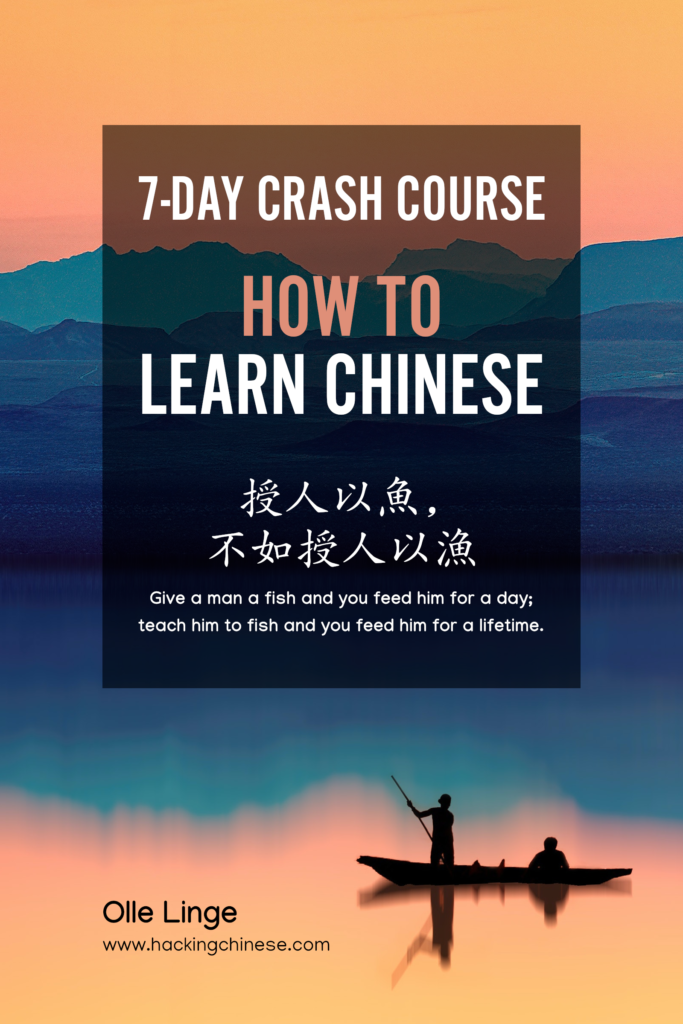 Tips and tricks for how to learn Chinese directly in your inbox
I've been learning and teaching Chinese for more than a decade. My goal is to help you find a way of learning that works for you. Sign up to my newsletter for a 7-day crash course in how to learn, as well as weekly ideas for how to improve your learning!