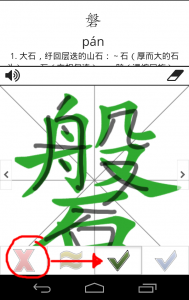 Cheating is an interesting phenomenon, especially when it concerns motivated students who cheat even though this can only have negative effects on their long-term learning. In the case of language learning, cheating is (almost) always bad for you.  It's not only morally questionable on exams, it's stupid as well.
Of course, if we're talking about a language in school people take only to receive a grade, it's understandable that some will consider cheating, because they aren't really interested in learning. This is not what I want to talk about today. My guess is that most readers of Hacking Chinese are learning Chinese for more than just a grade (if you do care a lot about your grades you should read this: Studying Chinese when your grades matter).
…and still we cheat
I can honestly say that I have never cheated on an exam in the more than twenty years I've spent in different classrooms, but I do cheat sometimes in an environment where it appears odd to cheat because there's nothing to gain from doing so. My guess is that if I sometimes take shortcuts, the likelihood is that there are lots of other learners who cheat too. This is what I want to talk about.
Spaced repetition software and cheating
The cheating is related to spaced repetition software or any kind of program that checks your knowledge of Chinese through some kind of self-grading. In general, asking yourself (or having the program ask) you is a very good way of retaining knowledge. However, even if you get it wrong, all programs I know of allow you to go back and change the answer (and rightly so, you don't want to reset the interval of a card just because you accidentally hit the wrong button). In some cases, you're meant to just think or say the answer and then compare that with the correct answer.
I don't do this very often, but sometimes I catch myself choosing a higher grade than I actually deserve. This isn't a mistake or sloppy thinking, I think it's more akin to actual cheating, albeit not in the sense of violating the rules of an institution. I didn't know that character, but I think I ought to and once I see the answer, I knew that I should have chosen answer A even though I actually chose B. If the answer isn't written down, it's tempting to just think that I actually meant to choose alternative A from the very start…
We are only cheating ourselves
From a rational standpoint, however, this is completely ridiculous. The only reason we use spaced repetition software is because we want to learn Chinese, and pretending to know words better than we do is not going to take us closer to that goal. In fact, cheating increases the risks that we forget words and it will thus impede learning.
The weird things is that there's nothing to gain from cheating in this case, no-one sees your retention rate or your score for your reviews today. Even if someone did, they most likely wouldn't care at all. You don't earn a degree or a good grade.
Why do we cheat?
So, why is it so tempting to cheat, then? I don't know, really, but I have two theories; perhaps you can come up with better explanations than I. If so, leave a comment!
Before I do that, I just want to say that when I say cheating here, I don't mean the deliberate kind of cheating that some students use to get better grades than they deserve, I mean an almost subconscious process that biases your self-grading in a positive direction, even though if you stopped and thought about it, you would know that it was wrong. Let's get to my theories about why it's tempting to cheat even if we will lose in the long run.
First, it is painful to admit defeat. Forgetting a character or word that we really ought to know means that we have failed and that's bad for normal people (but it really shouldn't be). If we're trying out a certain learning method that we really want to work, failing might also mean that the method is less effective than we thought. In this situation, it's tempting to just change the answer.
Second, humans are lazy, which is another word for focusing too much on the short-term and ignoring long-term goals and commitments. In this case, if we have a backlog of reviews or a certain number we have to go through before we can do something else, it's tempting to cheat because it means that the session will end sooner. Of course, this might mean that the next session will be longer or that we slow down our learning in general, but this is a long-term effect that we're not well-equipped to deal with, at least not intuitively.
No cheating!
I said above that I catch myself cheating now and then, but what actually matters is what happens then. Nowadays, when I find myself doing this (which isn't very often), I just go back and judge myself harshly, sometimes even more harshly than I should.
When doing this, I think to myself that this is for my own good, I will learn more Chinese in the long run by admitting that I didn't know this word or by realising that I might need to review this again, even though I have 500 cards in the queue and I want it over and done with. Another mantra I have is that it's much better to realise that I don't know this word now compared with a situation where I actually need it, such as when teaching or using Chinese in an important context.
This is actually very similar to my requirement for last year's character challenge, where participants were supposed to ban or suspend any character or word that they had forgotten so that they could deal with it later. This was presented as a method to avoid rote learning and going on tilt, but it could also be a shield against cheating. By establishing a proper system for dealing with failure, we can take the next step and realise that mistakes aren't all that scary, they are a natural part of the learning process.
Conclusion
Do you find yourself cheating sometimes? Do you agree with the arguments I have presented? I could of course be completely wrong and be the only one who behaves like this, but I really don't think so. My guess is that most people will spontaneously think that they cheat less than they do. So my suggestion is this: Pay attention to your behaviour when you use spaced repetition software over the next few days and report here. I'm very curious to hear what you have to say!
---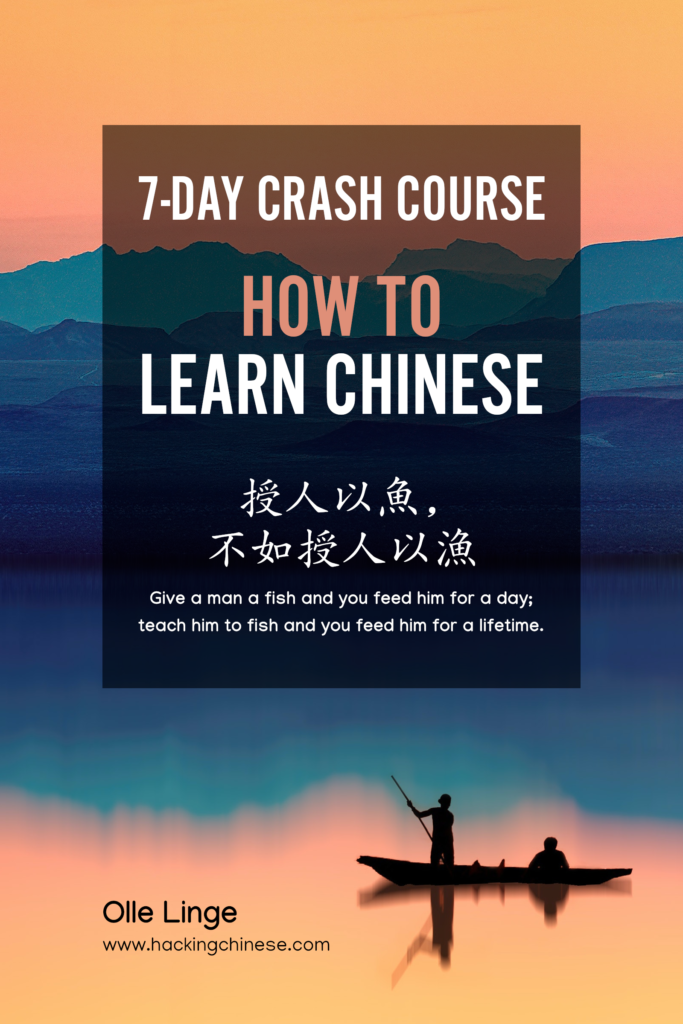 Tips and tricks for how to learn Chinese directly in your inbox
I've been learning and teaching Chinese for more than a decade. My goal is to help you find a way of learning that works for you. Sign up to my newsletter for a 7-day crash course in how to learn, as well as weekly ideas for how to improve your learning!