Now that 2015 has firmly established itself, it's time both to look back at the year that was and to look forward to the rest of 2015. In this post, I will do like I have previous years: talk a bit about Hacking Chinese in the previous year, and then continue the discussion of what the future might hold.
Naturally, I also want to hear what you think, both about the past and the future.
What did you think of Hacking Chinese in 2014?
What do you expect from Hacking Chinese in 2015?
Perhaps you will have more comments after reading what I have to say, but all feedback is welcome! Let's look at Hacking Chinese in 2014.
Hacking Chinese in 2014
In last year's summary, I wrote that I would try to spend more time on Hacking Chinese to see how that would work out. I have spent more time on Hacking Chinese, but not as much as I thought. To allow for a more steady income to support myself, I have written much more for other people than I thought I would, but more about that later, let's look at what has happened on Hacking Chinese during 2014:
I published 68 articles on Hacking Chinese
I arranged two Hacking Chinese meet-ups
The number of monthly visitors increased by 50%
If you think I've done a good job, this is as good an opportunity as any to donate an amount of your choice! All contributions are welcome, sometimes the action itself means much more than the money involved.
My personal top ten articles from 2014
The articles I like most usually aren't the articles that get the most attention, so I will take this opportunity to select my personal favourites from last year. Without further ado, here they are (newest first):
I think the reason there is a difference between what I like and what readers like is partly due to my imperfect ability to convey the importance of what I'm writing about, but also that some things are more easily accessible and also easier to share.
What I wrote elsewhere
One of the biggest changes for me personally is that I have vastly increased the amount of articles and content I write for others (mainly Skritter and About.com). The reason is obvious: I offer the articles on Hacking Chinese for free, but I get paid for the articles I write for others.
I wrote 77 articles that weren't published on Hacking Chinese last year (you can see all of them on my bibliography page). That's a lot. It's actually more than the 68 articles I published here and many of those actually aren't real articles, but rather about a challenge start or a Hacking Chinese meet-up.
I would prefer to write twice as much or at least spend twice as much time on Hacking Chinese instead, but as long as I haven't found a viable way of supporting myself based on this site, that's not going to happen. Ads and donations contribute, but they are very far from enough, I'm afraid.
Hacking Chinese in 2015
What will happen in 2015 then? I hope I will be able to keep developing Hacking Chinese. I should also be able to get my book out and if that works well, others will follow. My main problem now is new taxation and accounting regulations in the EU making the selling of e-books a nightmare, but I hope I'll be able to solve that. The book is actually ready and has been for some time.
In other areas, I won't make any promises. I will keep developing the site and I won't run out of things to write about for a while (probably never), so Hacking Chinese will be here whenever you need it. By way of rounding off this article, I'd like to ask you what you what you want from Hacking Chinese in 2015? What do you think I should do to focus more on my own stuff and less on that of others?
Thank you!
I would also like to thank all the people who have read my articles, contributed guest articles, participated in challenges, engaged in discussions, left comments and generally made writing all these articles worthwhile. Without an enthusiastic readership, it wouldn't be worth running this site. Thanks!
---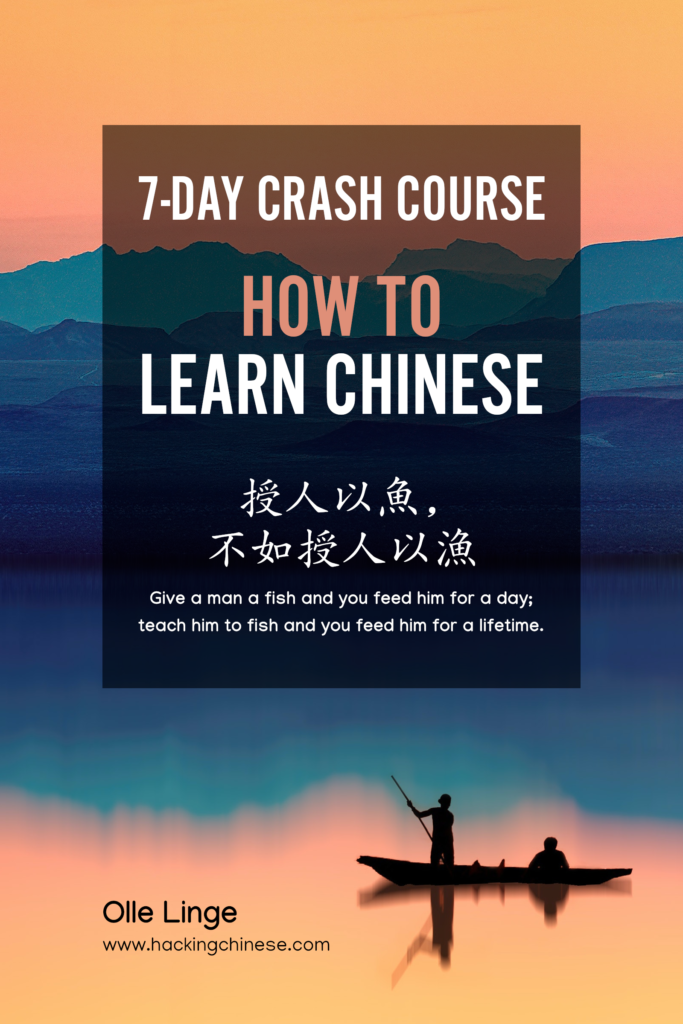 Tips and tricks for how to learn Chinese directly in your inbox
I've been learning and teaching Chinese for more than a decade. My goal is to help you find a way of learning that works for you. Sign up to my newsletter for a 7-day crash course in how to learn, as well as weekly ideas for how to improve your learning!