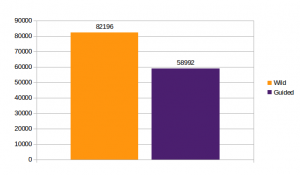 A few weeks ago, I posted an article about study time and why it should be counted in hours and not the more commonly used unit: years. I received over 100 answers to the survey and in this article I'm going to share some insights from the gathered data.
In general, the survey confirmed what I suspected, namely that:
Years is a meaningless unit
People overestimate how much they study
This is not a scientific report, but I do want to say a few words about the data. I have only included replies that answered all three questions, i.e. number of years studied, a wild guess and a guided guess. I deleted several responses that fit this category but were obviously not honest, such as guessing 3000 hours study time but arriving at only 30 hours after the guided estimate in the article. That left about 55 samples that I have used for the analysis here. I also excluded myself.
Years is a meaningless unit to count study time
This shouldn't come as a surprise, of course, but number of years is almost no indication of how much someone has studied. The range is incredible! We have several respondents who study seriously and clock around 1000 hours per year, but we also have a large group who study less than 100 hours per year. Thus, someone who has studied for one year can easily have studied more Chinese than someone who's been doing it for ten years. Clearly, number of years is a very bad indicator of how much we have actually studied.
In total, the 55 respondents have studied Chinese for 290 years (5.3 years on average) and guessed that they had studied Chinese for 82196 hours (1500 hours on average), but reduced this to 58 992 hours in the guided estimate (1100 hours on average).
Here are some other random stats that you might find interesting:
Longest time in years: 35
Longest time in guessed hours: 10 000
Longest time after guided estimate: 4500
Note that all these are different people!
People overestimate how much they study
The second point I want to bring up is much more interesting and also has more consequences for learning and teaching Chinese. In general, respondents overestimated their study time by 40% on average (comparing wild guesses with guided guesses). That's a lot! To give you an intuitive (but meaningless) year-based example, it would be the difference between saying casually that you have studied for seven years while you have in fact only studied five.
Furthermore, it seems people don't study that much. Perhaps it's because all the really serious people who are immersed in studying didn't have time to read the post and take the survey, but I doubt it. As I said, we have a relatively large group of people who average around 1000 hours per year, but that only averages out to about 3 hours per day (including weekends, holidays and so on).
That's not very much and very far indeed from full-time studying, which I would consider to be at least twice as much. For brief period of time, I have spent closer to ten hours per day, but I don't think many people can maintain that for very long. I average about 1700 hours per year so far, which is clearly much more than even the most serious readers. I've heard many people simply say that I learn quickly because I have a talent for languages. That might be true, but if I'm learning faster than you do, it's much more likely because I spend, on average, seven times more hours per year.
Conclusion: You learn Chinese by… studying Chinese
I think the ultimate conclusion is related to the one about where you study Chinese. We know that it's possible to learn Chinese from home without living in China, but we also know it's possible to live in China without learning Chinese. Where you live isn't the point.
The same is tor study time. It doesn't matter, shouldn't matter, when you started learning Chinese. What matters is how much time you've spent with the language since then, and, to some extent, what you have done with that time.
---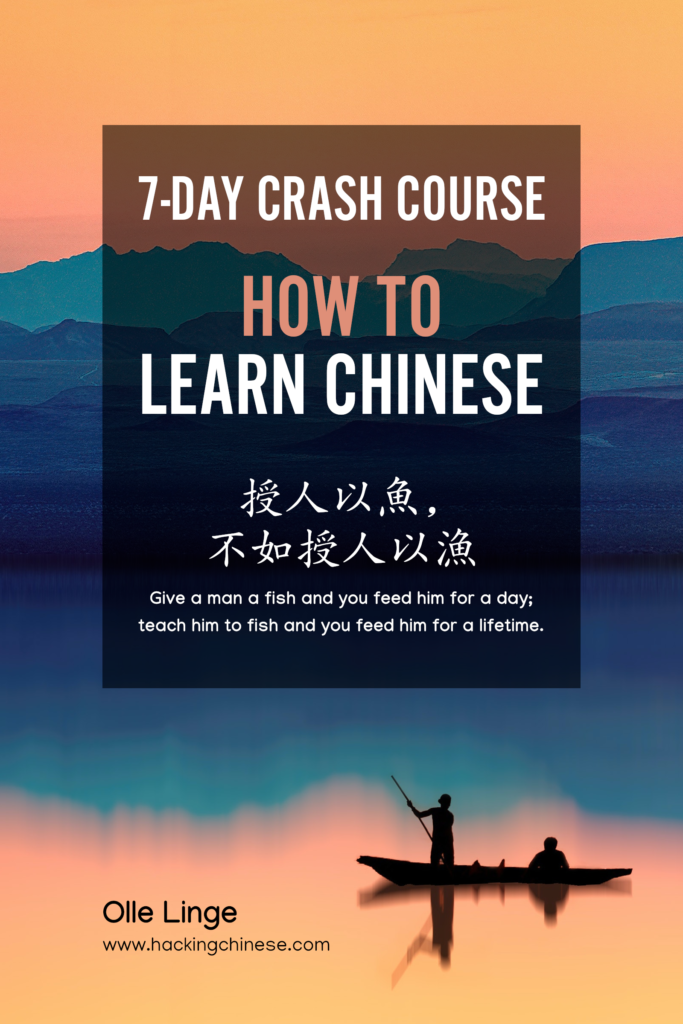 Tips and tricks for how to learn Chinese directly in your inbox
I've been learning and teaching Chinese for more than a decade. My goal is to help you find a way of learning that works for you. Sign up to my newsletter for a 7-day crash course in how to learn, as well as weekly ideas for how to improve your learning!