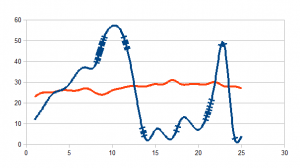 Let's talk a little bit about cycling. As anyone who has ever cared about average speed knows, uphill stretches affect your average speed much more negatively than downhill stretches affect it positively.
In other words, even though one might look at a track and think that a hill cancels itself out, this isn't the case. In fact, the best kind of track is one with no height differences at all (provided we start and finish at the same altitude, of course).
Learning Chinese is much like cycling in this regard. There are people who go on binges and study like maniacs for short periods of time (downhill cycling), but then run out of steam and have slump lasting considerably longer (uphill cycling).
The problem with this uphill-downhill kind of studying is that it isn't your top speed that counts, it's your average. Or, if you will, the distance you cover. The best is to have a steady, regular performance that gives you the mileage you need without burning yourself out completely.
Slumps, uphill cycling and procrastination
We all have slumps. People tend to think that I'm very ambitious, but in spite what is sometimes claimed, I'm a human rather than a robot, and as such, I do have my periods of low activity and procrastination, too.
However, the main difference between many students I know and myself is that my low output is still considerably higher than zero. When I "stop studying" Chinese, I still chat with friends, read comics, watch StarCraft matches, listen to music, practise gymnastics and so on, all in Chinese. I learn a lot even when I have no energy to study. A key component is to be able to adjust how and what you study according to how productive you feel.
I've written about low-intensity learning before (see the list below), but it's essential that you set these habits or routines up before you find yourself in a slump. Forging habits is energy consuming in itself and when you're fighting yourself up a very steep hill, you won't have the energy it takes to redesign your study method.
Here are a few areas to focus on:
Doing this, being in a slump just means that you won't focus so much on learning new words or grammar and that you won't tackle new texts or recordings. You will focus on consolidating rather than conquering new territory. It's still a slump, but it's the difference between hanging in there, pedalling your way towards the top rather than stopping altogether.
Flow, downhill cycling and binge studying
That being said, flow is still something very useful. I sometimes feel a very strong urge to learn more and I try to go along with that as much as I can. The problem is that I think this kind of binge studying might feel very good when you do it, but that it still drains energy and makes the subsequent slump that much worse. If you often find yourself binge studying and then leaving Chinese alone for long periods of time, you need to change the way you're studying.
Obviously, you need to binge study quite a lot if its going to make up for what you lose in the intervening slumps. If you can do it and it fits your personality and your schedule, by all means do it, but I think that most people would benefit from having steady routines and trying to level the highest peaks and fill the lowest valleys. That way, the road to Chinese fluency becomes that much smoother!
Final words of advice
Prepare for periods of low motivation when you're motivated
Establish habits that increases your minimum daily Chinese exposure
Understand that all exposure counts as learning in some way
Continue reading: Preparing for rainy days and dealing with slumps
---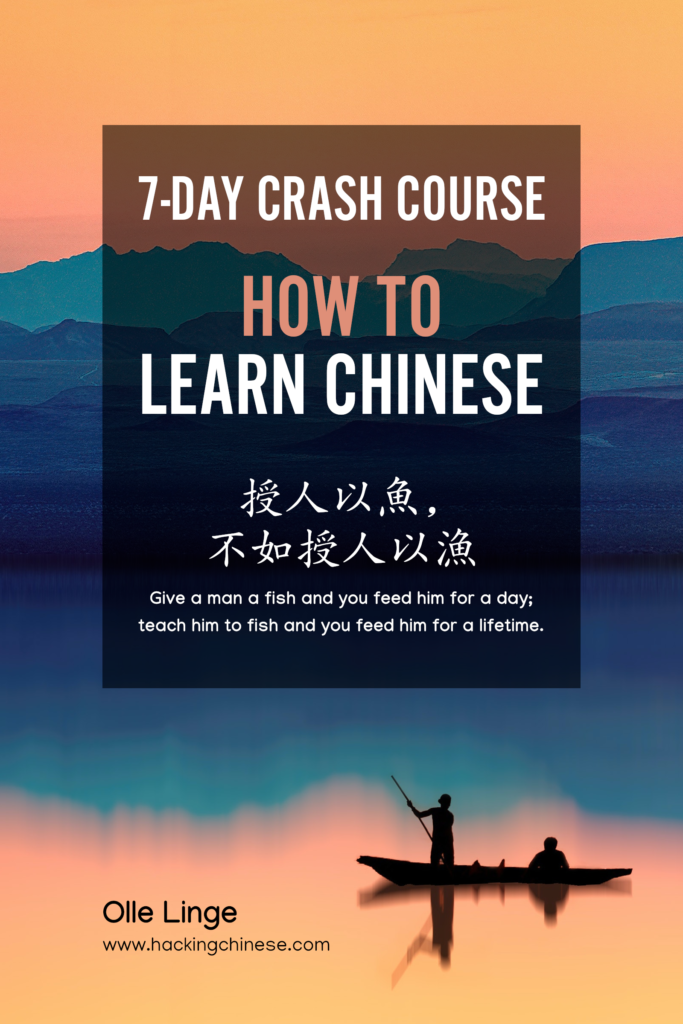 Tips and tricks for how to learn Chinese directly in your inbox
I've been learning and teaching Chinese for more than a decade. My goal is to help you find a way of learning that works for you. Sign up to my newsletter for a 7-day crash course in how to learn, as well as weekly ideas for how to improve your learning!