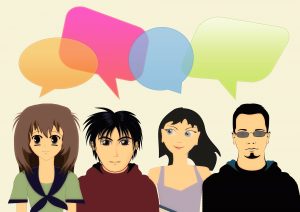 A language exchange is simply two people who want to learn each others' languages. Sometimes, people say that it's more a matter of body language exchange (i.e. a way of finding a boyfriend or girlfriend), but even though this might be true to a certain extent, that's not what I'm going to talk about today.
Instead, the imagined situation is that you find someone to help you with your Chinese, who is also interested in learning your language, so you can have a fruitful exchange.
Why it's good to have language exchanges
Language exchanges are sometimes frowned upon, especially by the extrovert and socially adept kind of people who can make five new friends in as many minutes in any kind of social situation. Isn't this kind of formal language relationship weird? Isn't it unnatural? Isn't it unnecessary?
My answer to all those questions is no. The point is that there is a big difference between a language exchange and a normal friendship. This is not something good or bad, it's just distinctly different in some ways:
Your friends aren't your teachers. Perhaps they aren't interested in correcting your pronunciation or helping you by explaining words you don't understand. If you want to keep them as friends, you should treat them as such. If they get the feeling that you only hang out with you because you need a walking dictionary, they might stop calling you. Apply language question triage!
Your language exchange partner isn't necessarily a friend. When you talk with friends, you want to obey certain social rules or you might have an image to uphold. Perhaps you don't want to be the stupid foreigner who always asks questions. If you have a language exchange partner, you can collect questions and ask them when it's safe and it's all right to ask as much as you want.
You can extend total teaching time. If you're taking courses in Chinese, the likelihood is that the lessons they offer won't be enough if you want to learn fast and efficiently, you will need to study on your own (not to mention if you don't attend class at all). Having a competent language exchange partner can be invaluable, especially if there are many students in your ordinary classroom and you get little attention from the teacher. It's basically a one-on-one extra teacher. Still, if you can afford it, having a real one-on-one tutor is of course much better.
You can delve very deep when you need to. In class, you can usually ask about things you don't understand, but you can't keep asking forever if you don't get it, especially if your classmates seem to understand what the teacher is saying. With a language exchange partner, you can ask until you fully understand a concept you think is difficult.
You can target a single problem. Let's say you know that your third tone is lousy. In class, your teacher might be able to correct you a few times, but if you have twenty classmates, you will never get the attention you need. If you tell your partner to be really strict and tell you every time you make a specific mistake, you have a much better chance to improve.
You gain access to a stand-by teacher. I've always ended up being very good friends with my language exchange partners, which means (among other things) that I have their phone numbers and that I have them added on various social networks. This also means that when I'm studying at home and encounter a problem, I always have someone to ask.
I'm not trying to convince you that a language exchange partner is better than a friend, but I am saying that these two are completely different! You can do most of the above-mentioned thing with some friends, but not all. I think it's very important to treat your Chinese-speaking friends with respect and as you treat your other friends. Starting a language exchange gives you a valid reason to focus on Chinese without destroying a social relationship.
Don't forget that you can have a language exchange with your friends as well. Simply separating social time and study time is a useful tool if you don't want to focus on improving your Chinese every time you open your mouth.
Beware of the difference among native speakers
You should know that native speakers differ very much in their language ability. They also speak different kinds of Mandarin depending on where in China they're from. All of them are of course very good at the language they are using, but you should be aware that perhaps this isn't what you're trying to learn. For instance, a minority of the people in China have a clear, standard pronunciation in Mandarin, so if that's what you're after, you need to select teachers carefully. Likewise, if you aim to learn formally correct Chinese, you can't pick the guy in the supermarket who dropped out of high-school, because he will have no clue about the advanced academic Chinese you're reading. This is obvious, but still difficult to feel as a learner.
To illustrate what I mean, think of all the people you know who speak the same language as you do, including former classmates, co-workers, neighbours and relatives. If you had a foreign friend who wanted to learn your language, would you trust every single one of these people to be able to teach this foreigner and do a good job? I dearly hope the answer is "no". Separating the wheat from the chaff might take a few attempts and be tricky, but you have to do it. Note that I'm talking about language exchange here, not choosing friends! There are many reasons for wanting to talk to someone which are completely unrelated to language.
You need to know what you want if you're going to get it
Of course, it's of paramount importance to know what you want to achieve with your language exchange. If you want to practice speaking and listening in natural situations, any native speaker will do (perhaps you should try to make friends rather than find language exchange partners, though). If you want to have someone correct your word usage or pronunciation in conversations, anyone who keeps pointing out mistakes is a good choice.
Regardless of the reason you want a language exchange partner, they can be a really powerful tool to improve your Chinese. I've had dozens of exchange partners, most of which I only met once, some I still are in touch with, years later. I'm convinced that language exchanges has something to offer you as well.
---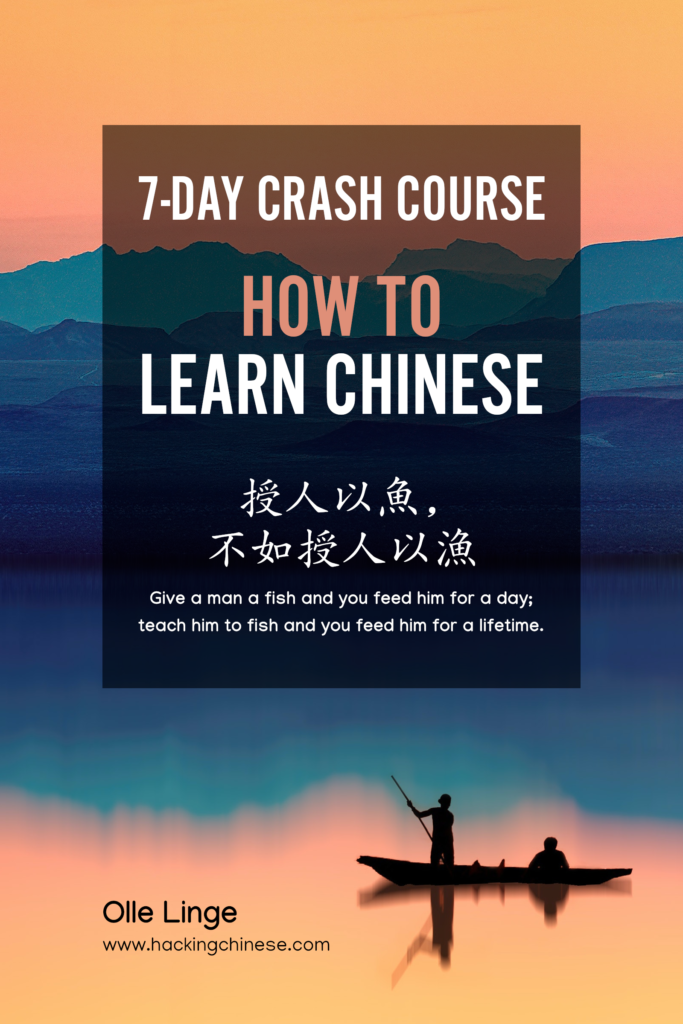 Tips and tricks for how to learn Chinese directly in your inbox
I've been learning and teaching Chinese for more than a decade. My goal is to help you find a way of learning that works for you. Sign up to my newsletter for a 7-day crash course in how to learn, as well as weekly ideas for how to improve your learning!