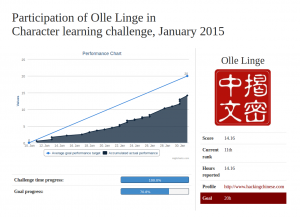 Last month's challenge on Hacking Chinese Challenges was about sensible character learning, an area I had neglected for months. It was meant as an opportunity for me and others to catch up a with flashcard pile of increasing size.
In this post, I'm going to give away some prizes as promised, talk a little bit about my own challenge and then give the word over to you.
And the winners are…
This is not a competition against other learners, so I didn't select the winners based only on who spent the most time (you can check that on the leader board here). Instead, I randomly picked winners among people who participated seriously in the challenge and spent seven hours or more on learning characters (that's an average of 20 minutes per day).
The winners are:
5 months of free Skritter: James, Boris, Manuela, Yong Li, Aaron Joe

Character posters from Hanzi Wallchart:  Tadeusz W. Mollin, kizZa
Books from Tuttle Publishing: Steven Neubauer, Zach Danz

Congratulations! I have sent an e-mail to all prize winners. For the rest of you, stay tuned for the next challenge!
My character challenge
My main goal was to fight my huge queue in Skritter, which was at around 2000 reviews when the challenge started. I managed to get it down to around 1200, but what took most of my time was going through, editing and updating cards. I weeded out a lot of unnecessary, complicated and rare characters. I also added more data and studied some characters I had forgotten. Overall, I'm quite happy with the way the challenge turned out for me, even if I didn't reach my goal and started a bit late. You can see my progress in the picture above. I spent 14.6 out of the 20 hours I aimed for.
Your challenge
How did it go for you? Did you learn anything new (except for a bunch of characters, that is)? Anything else you want to share from last month's challenge? Leave a comment!
Pronunciation challenge: February 2015
This month's challenge will be about pronunciation and it will be arranged in cooperation with WaiChinese. They provide an excellent platform for receiving quick feedback from native speakers and part of the challenge will be done using that platform. Of course, there are no restrictive rules involved, you can do whatever you like as long as you study pronunciation. I will write much more about this next week!
---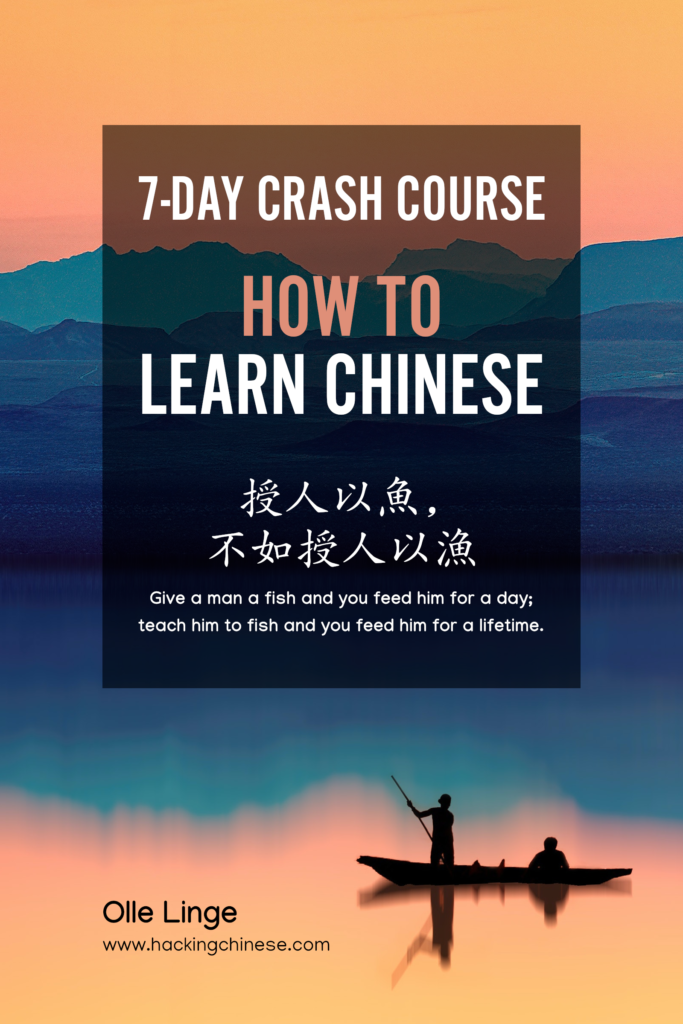 Tips and tricks for how to learn Chinese directly in your inbox
I've been learning and teaching Chinese for more than a decade. My goal is to help you find a way of learning that works for you. Sign up to my newsletter for a 7-day crash course in how to learn, as well as weekly ideas for how to improve your learning!