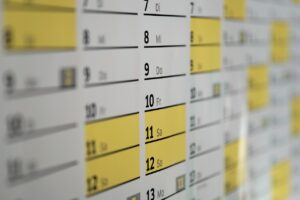 The question of how long I have studied Chinese has followed me almost from day one. I have been asked this question a lot, I have asked others the same question, and I have spent a good deal of time thinking about both the question and the answer.
In this article, I'm going to discuss it from numerous angles and my goal is to start a discussion, so I would very much appreciate any comments, thoughts or questions you might have yourself!
If you don't have time to read the entire article, please answer the first two questions below, it shouldn't take too long. If you plan to hear me out, please don't submit the survey now, wait until you have done the guided estimate below and then submit the results.
Editor's note: The survey that used to be here has closed. There were two questions, both related to how many hours you had studied Chinese. The first was a quick guess, the other was a guided approach which presumably lead to more accurate results.
Note that I discuss the question of how long time we have spent learning Chinese for a number of purposes, the goal isn't to be able give an accurate answer to random stranger.
The standard/expected answer and why it's meaningless
When a random person asks another person how long she has studied Chinese, we can be reasonably assured that the expected answer is a number of years. I don't know about you, but I feel very uneasy giving such an answer because it's terribly inaccurate. Let's look at my study background and you'll see what I mean.
2007-2008: Foreign language education in Sweden
2008-2010: Reasonably serious studying in Taiwan
2010-2012: Self-studying part time in Sweden
2014-2014: Master's degree programme taught in Chinese
Now: Using Chinese quite a bit, but not actually studying
So, what should I answer? Seven years? What about the summers when I didn't study much at all? What about the part-time studying on my own between 2010 and 2012, should that count the same as the incredible intense few months in early 2010 or the master's degree program I'm currently enrolled in?
Other people might have complete breaks in their study history: weeks, months or years when they haven't studied at all. Counting from when you first started learning is obviously a bad idea in this case, but depending on how detailed your counting is, you might end up with very different results.
The smaller the unit, the more accurate the measurement
Answering in years is obviously a bad idea if accuracy is what we're after, so choosing a smaller unit is a good idea. I think the ideal unit should be hours, which is small enough to give accurate measurements, but not so small that it becomes impossible to estimate.
Of course, if you're a real stats freak who log every minute of studying, you could go with smaller units, but that should be extremely rare in the real world. In fact, hours are quite hard to estimate as well. Do you know how many hours you have studied Chinese?
This is an interesting exercise and I think you should take a few minutes to think this through and make a rough calculation. You can also enter this as your "wild guess" in the survey above.
Since this question is also important for almost any experimental research into language learning (we want to know how experienced the students are), it's also a question that appears a lot in research. You have surely answered such questions before, perhaps in connection with official exams.
Guided recall and better estimates
Research generally suggests that humans are very good at remembering events and specific episodes, but bad at weighting them for duration. We remember what we have done and what happened to us, but we typically don't have a number attached to that indicating how long that episode lasted. This makes it very, very hard to estimate how many hours we have studied Chinese unless we've actually kept a record since we started learning.
A guided approach might help here. It takes a bit longer, but the results are far more accurate. Do the following:
Divide your Chinese learning into distinct episodes, perhaps based on semesters and/or where you were studying.
Try to think back at what your life was like for each of these episodes. How often did you go to class? Did you have lots of homework? Did you speak much with Chinese people? Did you read much? If you have any time logs from this period, that would of course be of great help.
Multiply the number of hours for an average week with the duration of the episode you have chosen (hint: one month is roughly 4.3 weeks). If you have significant periods deviating from the norm (such as a summer vacation), these should be counted as separate episodes.
Add the numbers for all the episodes and you should arrive at a number which is still a very rough guess, but it should be much more accurate than than the guesstimate you made above.
Go back to the survey above, fill in your guided estimate number and submit the survey. Thanks!
I'm not going to list my own calculations in detail here (but I do plan to share them later when I start writing a series about my own learning). Adding all the hours from all my episodes (17 in total) gave me roughly twelve thousand hours. This means that I should have mastered Chinese by now, which o course isn't the case, so there goes the 10,000 hour rule.
If I had studied as intensely as I did for short periods of time (~70 hours/week), it would take three years and a few months to accumulate those hours. That's about half the time it actually took. If I had studied at the pace I did when I wasn't in Taiwan and wasn't actually studying Chinese (around ~15 hours/week), it would have taken almost sixteen years.
Clearly, counting in years means almost nothing.
Does it matter how long you have studied Chinese?

If you answer in years, I would say no, but if you count in hours, I think it's interesting. Studying for a few hours a week for years without becoming fluent is natural, studying full-time for two years without achieving conversational fluency is a clear indication that something is wrong.
You can't compare yourself with people who have studied the same number of years as you but have spent twice as much time (and vice versa). You can't compare yourself with a younger you that spent more time either, for that matter.
Finally, there is another reason I think counting in hours is important. It highlights the fact that you can live in China for two weeks without spending a single hour learning the language. It doesn't matter when you started doing something or how long you've been doing it, what matters is the actual time you spend. Counting in hours helps us understand that it's the daily studying that counts, not the date we started learning Chinese.
---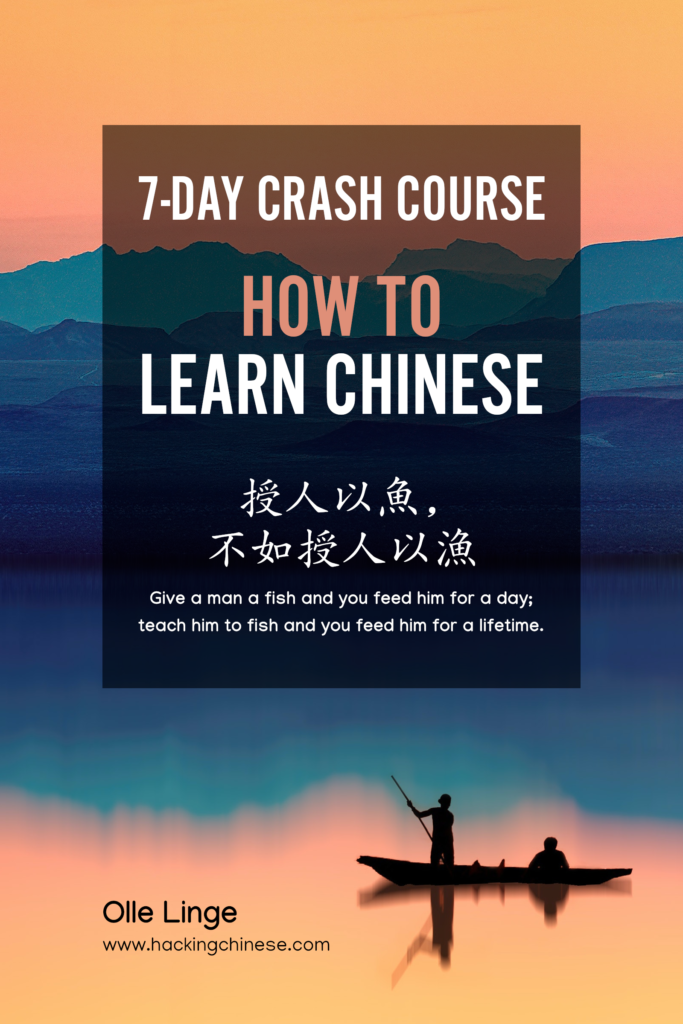 Tips and tricks for how to learn Chinese directly in your inbox
I've been learning and teaching Chinese for more than a decade. My goal is to help you find a way of learning that works for you. Sign up to my newsletter for a 7-day crash course in how to learn, as well as weekly ideas for how to improve your learning!