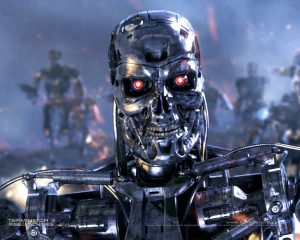 Technology has an overall positive effect on learning Chinese and makes it easier. In last week's article, I wrote about these benefits, including the abundance of resources, shortening of distances and the increases in efficiency that computers and smartphones bring.
Technology can be bad for your learning
However, I also said that technology is a tool that needs to be used wisely. In other words, just because there is potential for great gains doesn't mean that this outcome is guaranteed. Instead, technology can and has negative effects on language learning. Most of these can be overcome simply by being aware of them and guarding against them, which is why I write this article.
There seems to be a belief in society in general that more technology is always better. This is not true and most research doesn't support such a claim. Personally, I believe that independent learners and competent teachers need to be aware of the dangers of over-reliance on technology. Basically, you need to know when to use digital tools and when to shut them off.
Without further ado, let's get into the potential downsides of using technology to learn Chinese.
Technology makes us lazy: The path of least resistance
The main advantage of technology is that it makes things easier, such as looking up an unknown character when reading. Or if you don't understand a passage, you can put it through a translation tool and see if that helps. When you want to write something, typing is many times quicker than handwriting.
Note that these shortcuts help you accomplish the task at hand more quickly, but they don't necessarily result in better learning. In fact, it's probably the case that most of the time, they actually lead to poorer results. Handwriting is obviously slower than typing, but if your goal is to learn Chinese characters, handwriting requires much deeper processing and will lead to better results.
This leads us down the path of least resistance. If you can look characters up just by hovering over them in your web browser, can't you just slide the cursor over the text and get the gist that way? This is similar to reading texts with both Chinese characters and Pinyin, which results in most students reading only the Pinyin and ignoring the characters. If you need something from a Chinese website, it's much easier to let the computer translate the site! It won't be perfect, but it will most likely be quicker than actually trying to read it.
Having training wheels on your bicycle is great for learning how to ride but only up to a point. The same is true for unicycling. I've seen many people fail to learn to unicycle mostly because they don't really try, using all kinds of supports that actually stop them from learning.
Technology keeps you from the deep processing you need
Deeper processing leads to better learning. There are at least two ways in which technology can disturb this process.
Avoiding difficult tasks – If you read a text with a pop-up dictionary compared with the same text on paper, do you really try as hard to understand what it says if the time it takes to check is one second compared to a minute? Probably not. Avoiding hard tasks that require deep processing is not good for learning.
Being distracted – If you study using a computer or smartphone, there will be dozens of other things competing for your attention. Pling, new e-mail! Plong, notification on Facebook! Oh, what a cute hedgehog. That comic strip looks interesting. I wonder if she's released a new YouTube video…
Unless you enforce some kind of Zen study environment on your computer and phone, you will be distracted. We humans are really bad at multitasking compared to how well we perform when we just do one thing. Even if it might feel that you get more things done, you are almost certainly learning less. While some tasks can be broken down into small chunks, others cannot. Some aspects of learning Chinese requires high-quality time.
Technology shields us from human interaction
This is of course a more general problem and not just related to learning Chinese, but let's stick to language learning here. There are many tasks where we used to have to interact with real people to get things done whereas today we can just rely on the internet or some gadget
Here are some examples of how technology shields us from interaction:
Finding your way through a Chinese city. You can do that by using your smart phone's GPS! Do you have to use any Chinese to be able to do that? No, not really, apart from perhaps recognising street names. What's the alternative? Ask people for directions! When I moved to Taiwan in 2008, I had no smart phone. When I wanted to find my way somewhere, I had to ask people. I sometimes got lost and had to ask many times before I found what I was looking for.
Learning about and comparing services and products. If you want to know what hotels are available or which monitor you should buy for your computer, you can do all that online. Before the internet, you had to call the hotels to make reservations and you had to visit different shops to ask what they had on offer! This might not get you the best deal, but it will certainly teach you more Chinese.
Keeping in touch with friends and family. Technology also makes it easier to communicate with people far away, thus decreasing our incentives to meet people where we live. For learning purposes, this is extremely important. If you went to China thirty years ago, it would have been very difficult and/or expensive to talk with people back home. Today, you can go to China and still spend most of your social time with people back home. Convenient? Yes. Good for language learning? Definitely not.
Technology can lead to analysis paralysis
One of the main differences between learning Chinese now and twenty years ago is the abundance of learning materials available online (discussed in the previous article).
However, this can also create problems, especially if you're a perfectionist and/or a beginner. Which resource is the best one? Some people end up not starting because they don't know where to start, others end up spending most of the time figuring out which course they should take.
Rationally speaking, it's of course better to have 384 resources for learning Chinese than having just ten. It makes it more likely that you find something you like and competition and specialisation should make sure that the resources are also on average much better.
However, this is only an advantage if you can make the right decision quickly or if someone can make it for you. As a beginner, you can't try all the resources and then see which one would have suited you best as a beginner (you will no longer be a beginner when you're done).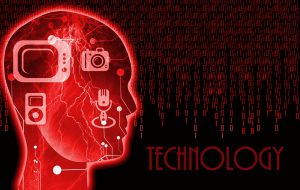 This kind of pulling-yourself-up-with-your-bootstraps problem is part of the reason why Hacking Chinese exists; I can't go back in time and help myself learn Chinese in a better way, but I can help you. This is also the guiding principle behind both my book and my course.
Conclusion: Technology is a great tool when used wisely
The conclusion here is the same as in the previous article. Technology can make it a lot easier to learn Chinese, but it can also keep you from learning if it's used in the wrong way. You need to know when to use it and when to shut it off and go analogue. It's not simply "technology is good" or "technology is bad", it's what you do with it that matters.
As is the case with many other things in life, you shouldn't take technology use to its extreme. Make sure that you sometimes write by hand, read a real book instead of digital texts, shut off your smart phone when you try to find your way to that noodle restaurant and book your next hotel by calling them instead of checking their website. You will learn more Chinese if you do.
---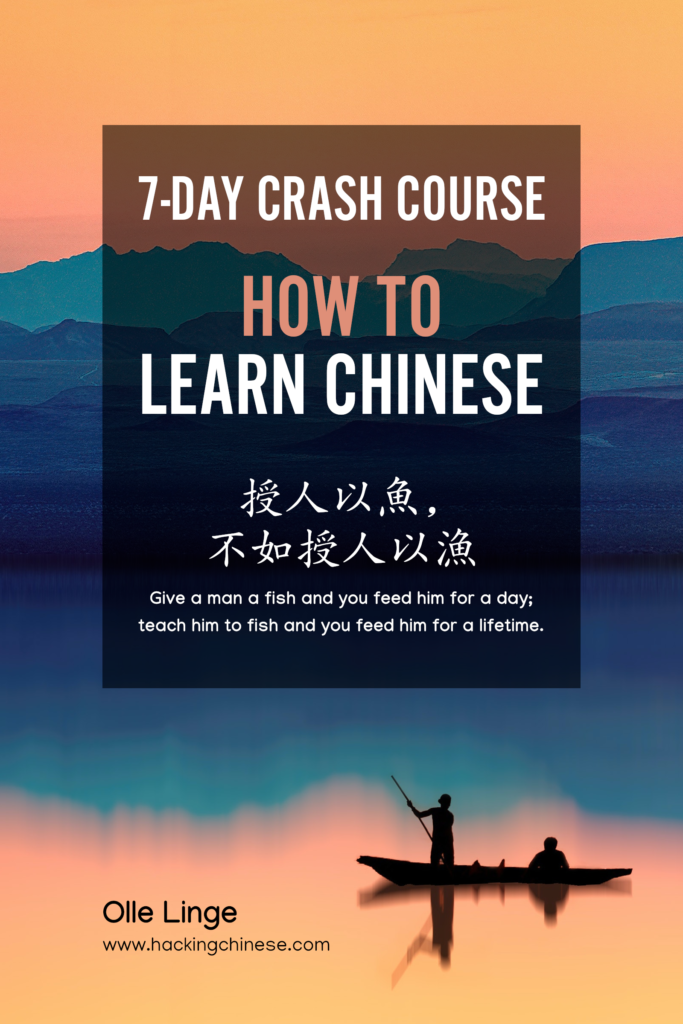 Tips and tricks for how to learn Chinese directly in your inbox
I've been learning and teaching Chinese for more than a decade. My goal is to help you find a way of learning that works for you. Sign up to my newsletter for a 7-day crash course in how to learn, as well as weekly ideas for how to improve your learning!